 Adnan Januzaj was once portrayed as the new 'big thing' in football, with Manchester United fans dreaming that he would become a huge star for the club after he burst onto the scene in 2013.
Whilst those ideas never came to fruition there is no doubt that Januzaj has plenty of potential to still be a huge star in the game, and this year he wants to prove that at Sunderland.
The attacking youngster has plenty of connections with Sunderland, some of which the Black Cats' fans will want to forget. It was against Sunderland when the Belgian introduced himself to the world, making his debut for the Red Devils to score twice against his new club, and the man who gave him that debut?
The same manager that has given him a second chance to kick-start his career at Sunderland, David Moyes. Januzaj wants to pay him back with an impressive season.
A fresh start
His season-long loan move to the Black Cats is a chance for Januzaj to prove he isn't a one-hit wonder and that he is capable of playing in the top flight of English football. Now Jose Mourinho, who is notorious for not giving youth chances, is in charge of United it is even more important that he impresses.
Januzaj revealed he appreciates the opportunity and stated he "wants to show people what [he] can do" and, in particular, the new Sunderland boss Moyes.
The Black Cats' boss was "key" in bringing Januzaj to the club and now they will both be hoping they can recreate some of the magic they shared together during their brief happy moments in Manchester.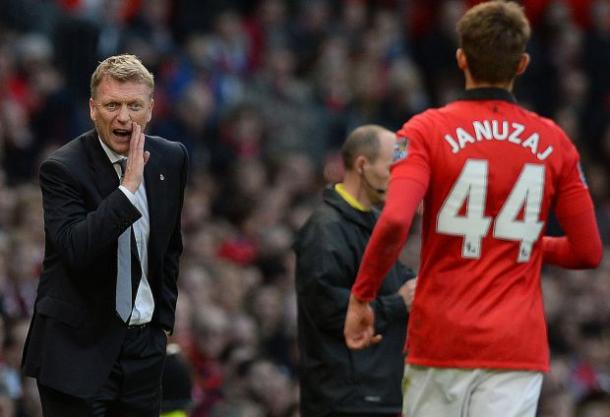 Quick move
It has been a busy few days for the youngster. He only made the move on Friday afternoon and played the next day in Sunderland's opening fixture against Manchester City, where they came up short in a narrow 2-1 defeat.
Despite the negative result, the performance showed plenty of positives and Januzaj's debut from the bench was one of those. The Belgian had a part to play in Jermain Defoe's goal and he believes it was an "unlucky game" as he feels they "played well and worked hard for each other".
With the first game now out of the way, Januzaj is setting his targets to the season ahead and those are to "score goals and assist goals" which is something the club needs after relying on Defoe for so long.