Ronald Koeman said he has no regrets about his team selection for Everton's EFL Cup defeat to Norwich City as he refused to blame his fringe players after his side were knocked out of the competition.
The Blues boss made six changes from the team that beat Middlesbrough 3-1 on Saturday, a victory that saw the Toffees maintain their unbeaten start to the season and move to second in the Premier League table.
However, Koeman was adamant that it was misfortune in front of goal and "bad defending" that saw his side knocked out of the competition in the third round.
No regrets about team selection
Ronald Koeman challenged those on the periphery of his squad to seize their chance after making six changes from the side that secured Everton's fourth win in their first five games. However, those drafted in failed to maintain Everton's winning ways.
Although the Blues boss was not happy about the final result and exiting the competition, he said he was "not disappointed" by his players and refused to blame the fringe players who were brought into the side, admitting that it was a "whole team performance".
​Asked whether the players rotated into the team had done enough to impress him, Koeman said that it was "always going to be difficult" for the players who were drafted into the side because they have not played a lot of competitive of football so far this season. The Everton boss added that it is difficult to analyse the players from one performance, and that it is "about the whole week". Koeman was satisfied, pleased even, with the player's effort, adding they "all worked very hard".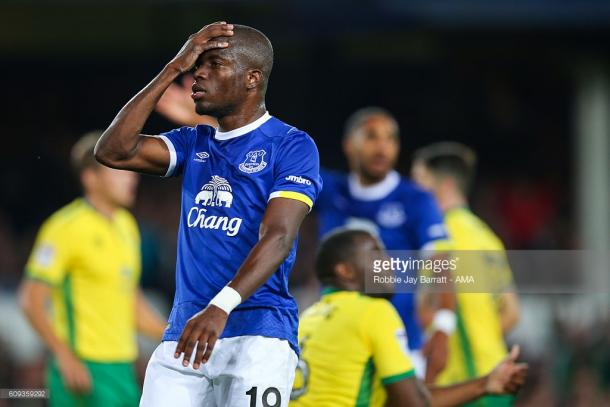 Koeman rues missed chances
The Dutchman was left cursing his team's "bad defending" and inability to take the numerous chances they created in front of goal. Koeman highlighted, in particular, the "bad defending" from "four or five players, including ones who play regularly" in the build-up to Norwich's second goal.
At the other end of the pitch, and, despite having 17 shots on target, the Blues failed to find the back of the net and Koeman said that his side "did everything to score the goal." The former Southampton boss said that he believes his side had "enough chances to score", but the "little bit of luck in front of goal was lacking."