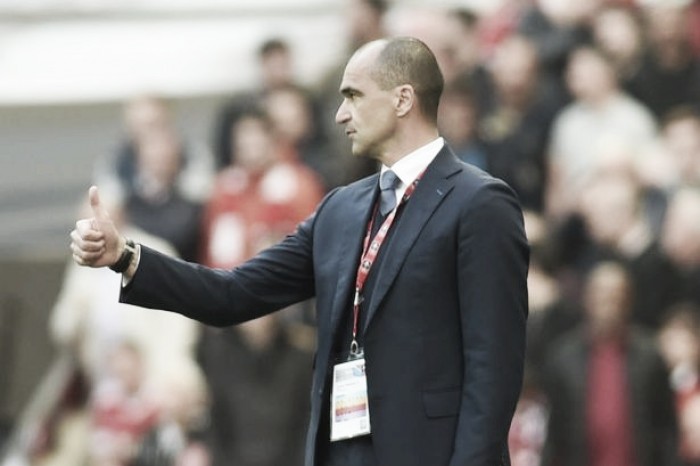 Roberto Martinez's time at Everton has drawn to a close and the Blues are immediately looking for a new boss, with David Unsworth and Duncan Ferguson reportedly in line to take charge of the last Premier League game of the season.
With new investor Farhad Moshiri reportedly offering a sizeable summer transfer budget, the job now becomes attractive to managers who would otherwise turn the job down on the way Everton previously operated with budget restraints. The Blues will look to interest managers from all over.
We've drawn up a list of five realistic potential candidates the Blues could attract, ranging from well-known names across Europe to a few current Premier League managers who may be looking for a new position in the summer.
Frank De Boer
The Ajax boss has an interest in managing in England and with links to Swansea City, the Blues may have to act fast if he's one of their targets. He also agreed his departure from Ajax this summer. De Boer's name has been mentioned by a number of fans who want to see him in charge of Everton.
De Boer demands a lot of effort from his players, especially setting up with his midfield looking to not give up space, playing very compact but also looking to spread and break away as quick as possible.
He would differently be a risk as he has no managerial experience outside of Holland but he is a winner. With four Eredivisie titles, De Boer utilises past players like Jaap Stam and Dennis Bergkamp as members of his backroom staff.
Going Dutch could prove to be a very good choice for the Blues.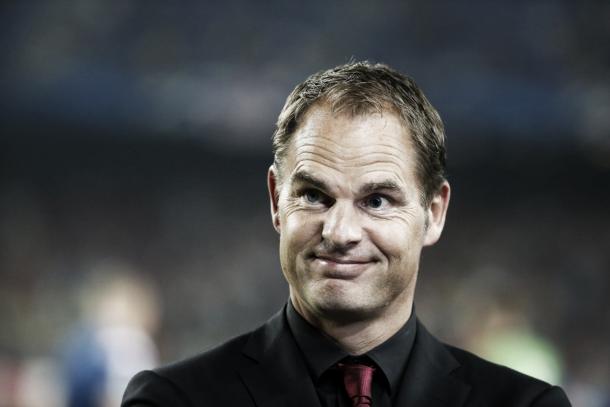 Manuel Pellegrini
The Manchester City boss will leave his current post this summer as he makes way for Pep Guardiola, meaning he will be free and Everton would not have to pay any club any sort of compensation for his services.
He is currently the betting favourite and makes sense for the Blues. Pellegrini is a winner, collecting 10 trophies as a manager, including silverware in England.
He has Premier League know-how and is flexible in his tactics. He has the ability to set his team up and attack the opposition from the off but also knows when to ride his luck and hope to win a game while counter attacking.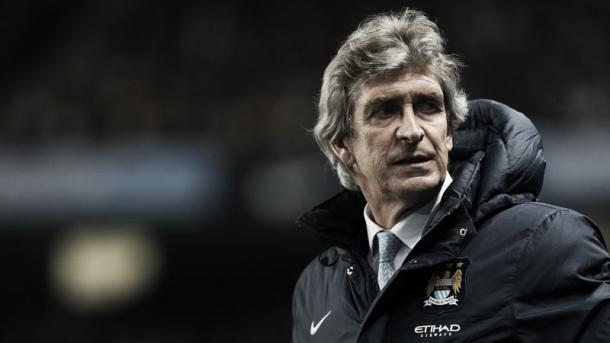 Andre Villas-Boas
The former Tottenham Hotspur and Chelsea boss has clear Premier League experience but is definitely a risky choice. His time in the Premier League varied; he was brought in to oversee Chelsea's transformation from the old guard of Didier Drogba, Frank Lampard and John Terry but he failed and was eventually sacked.
His time at Tottenham was up and down with some success but parallels can be made between Villas-Boas and Martinez, with success in Europe but again up and down performances in the Premier League.
He is currently in charge of Zenit Saint Petersburg in Russia but is available in the summer as his contract expires in the next few weeks.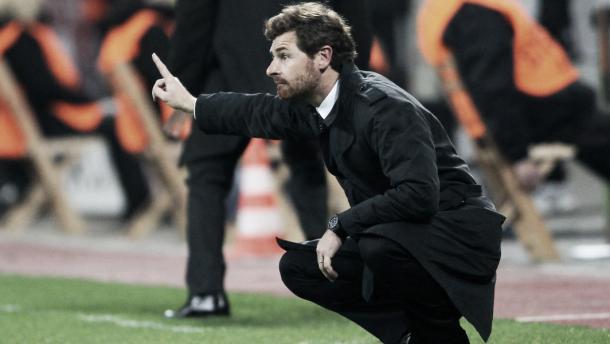 Ronald Koeman
Ronald Koeman's brand of football has helped him achieve success in the Premier League, leading Southampton to a Europa League position last season and within striking range of another this season.
He matches style in attack with substance in defence which is a near perfect blend of what Everton fans want to see; a solid defensive team with the ability to attack at pace. The Dutchman may just be the right man for the job.
He's currently in charge at Southampton, but with rumoured crisis talks in the summer regarding the board's backing of his ambitions, he could be looking to move away from the South Coast while still staying in the Premier League.
Everton's board are targeting European football and have the money to back any new manager, and Koeman could be tempted to Goodison Park.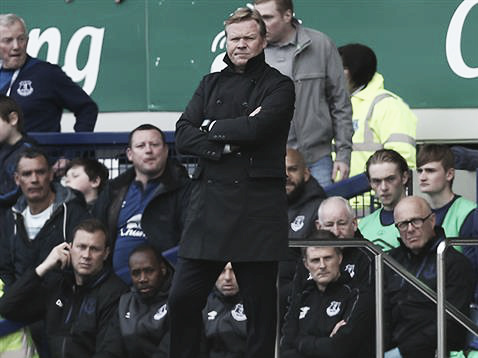 Marcelo Bielsa
While probably the most unlikely manager on this list to replace Martinez, the former Athletic Bilba and Marseille manager has already been linked with the job in the past few months. He, like De Boer, has also been linked with the Swansea City job and has interest in the Premier League.
Bielsa's sides are some of the best pressing teams in football as he targets them to be ultra fit, but that leads to burnout towards the end of the season. Players he has managed, such as Sevilla striker Fernando Llorente, consider him a footballing genius, with Guardiola even calling him the best manager in the world at one point in 2012.
He's likely a dark horse in this race but could be one to keep an eye on.