Stewart Downing has arguably been Middlesbrough's best performer this season as Boro have made their Premier League return after a seven-year absence.
The former West Ham midfielder made his return to the London club last weekend as Middlesbrough played out a one-all draw at the rebranded Olympic Stadium.
Downing has, today, been talking to local paper The Northern Echo about Boro's start to the season and his own personal ambitions in the Premier League.
"The way we're set up, everyone has to work hard"
"You've got to but a shift in" said Downing, who has taken up a left midfield role this year for Middlesbrough. "The way we're set up everyone has to work hard... It's when you run around for 90 minutes and get beat 2-0 or 3-0, that's when it's demoralising."
Downing has been an ever present for Middlesbrough this season, during which time Boro have won one of their first eight matches in all competitions.
He commented on how different the Premier League is after having his first taste of second tier football since playing for North East rivals Sunderland in 2003.
"You'll get punished at this level"
"(Premier League) opposition are always going to have a bit of a spell so you have to defend as a team. That's just the way it is." Downing continued, "Mistakes are a big thing because if you make them in the Premier League, you get punished. You may get away with one or two in the Championship."
Stewart Downing scored three times last season for Middlesbrough. Many fans expected him to return to Teesside and blow teams away in England's second tier.
The ex-England international, however, is not known for his goal scoring record but for his assist rate. He assisted Boro's most recent Riverside goal, Ben Gibson's header against Tottenham.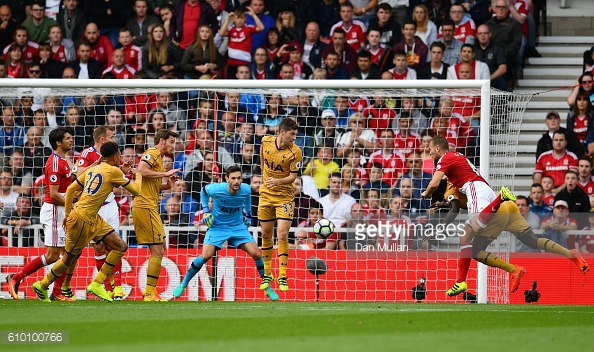 Downing is not the only player in Boro's ranks to have trained with England's senior side, as Dael Fry was invited by England's caretaker manager Gareth Southgate to join the senior players at St George's Park.