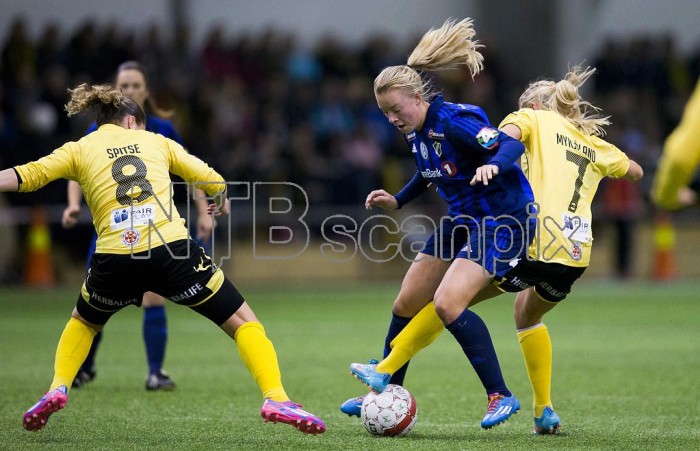 Having already announced Danish international Pernille Harder this week, Wolfsburg have further added to this attacking threat before Christmas with Norwegian international Marie Dølvik Markussen. The deal sees Dølvik sign from Stabæk until June 2019 whilst loanee Synne Jensen joins the Toppserien team full-time.
Promising youth player
Having cut her teeth in the Norwegian third tier with Stakkevollan, Dølvik moved to Stabæk where she became a regular for Øyvind Eide's team, netter 14 goals in 46 appearances for one of the better teams in the Norwegian league. Well recognised as one of the real up and coming talents in Norwegian football, Markussen has worked her way through youth ranks from U15 to U19 before making her bow for the seniors at the 2015 Algarve Cup.
2016 was another strong year for the 19 year-old and as well as scooping the [fan voted] award for goal of the year in the Toppserien, the attacking threat has been short-listed with Klepp's Tuva Hansen and Kolbotn's Karina Sævik for Young Talent [in the Toppserien] at the end of season NFF awards.
Stabæk retain Jensen
The move was bittersweet for the sports director, Richard Jansen, sad to see such a talented player leave – and would welcome her back at the drop of a hat – but is glad that De Blaa can continue to nurture young talent coming through the Norwegian ranks. Citing the Bærum club as "a small club in a big picture", Jansen is "proud" that Stabæk is "the club to go to" for emerging Norwegian players who "dream of a career" at one of Europe's top clubs.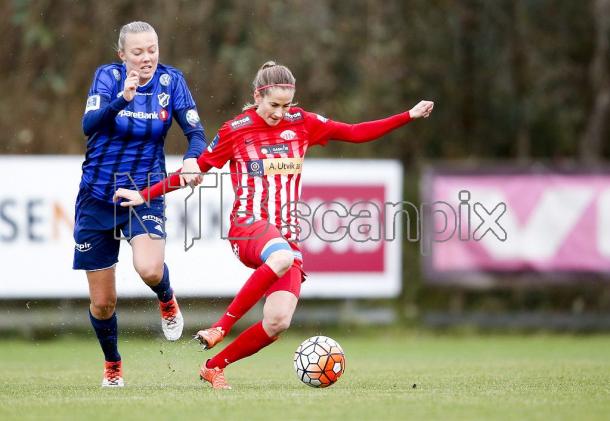 Dølvik is ready for the challenge that awaits her in Germany, "grateful" for all the help and support she received during her time with Stabæk, and has vowed to keep following and "cheering" for the team, having left the door open to a return to the club at some point in the future.
As Dølvik has moved from Stabæk to Wolfsburg on a two and a half year contract, Synne Jensen who signed for the Lower Saxony club in 2015 has been sold to De Blaa, where she spent the second-half of 2016 on loan. Both moves will be official from the start of 2017.