 Notts County have announced that Sophie Bradley-Auckland will leave the club after seven years at Meadow Lane.
The defender's contract was up for renewal ahead of the 2017 season, but Notts have decided not to offer her a new deal.
She leaves the club after making 45 appearances in the FA Women's Super League.
New chapter, new luck?
Bradley-Auckland will be remembered by Notts fans as a reliable and top quality defender, but also as a player who got far too few opportunities to showcase that talent.
In July 2014, the 27-year-old suffered a severe knee injury which not only ruled her out of the rest of that season, but all of the next.
Missing the entire of 2015 meant she missed out on an appearance in the FA Women's Cup final, where Notts were defeated 1-0 by Chelsea in a tight affair.
She also missed out on a spot in Mark Sampson's England team, who clinched bronze at the FIFA Women's World Cup.
Bradley-Auckland was involved in eight matchdays in qualifying, making three appearances, but was ruled out of the final tournament due to her injury.
Notts have stated that they will be continuing to support her rehabilitation even as she leaves, as the defender looks to build her fitness ahead of the new season while also looking to find a new club.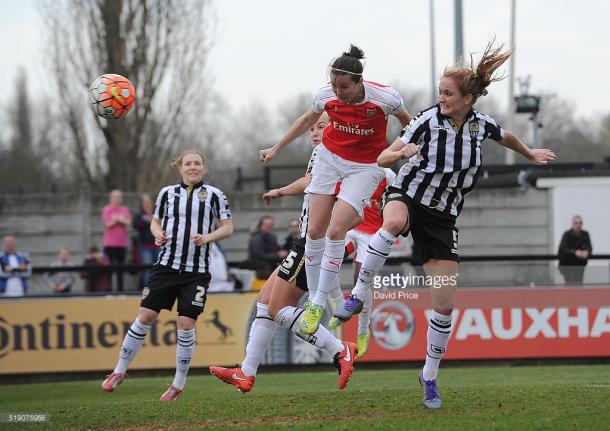 Fresh start for the Lady Pies?
Auckland-Bradley's departure sees her follow Ellen White and Sophie Walton out of the club, three players who have been staples of this Notts County side over the last few years.
But after the Lady Pies' struggles to really make an impact on WSL 1, this could be the shake up that they need to finally get going.
While some fans have voiced their displeasure over some of the outs in the transfer window so far, the club will hope the players they bring in to replace those lost can see them kick on in the top flight.