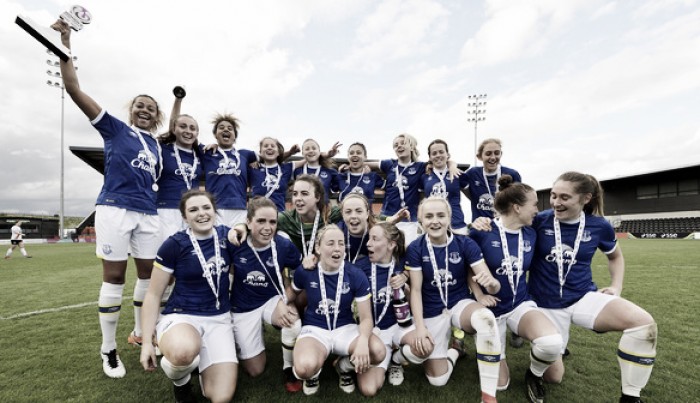 The BBC broke the news this morning that Everton Ladies are set to replace Notts County Ladies in the Women's Super League and move up from the second division when play resumes in the top division.
Notts County had folded just before the 'Spring Series' had begun, leaving many players without a club after the transfer window had already closed. It also left the WSL 1 one team short and even though they completed their spring schedule, the Football Association felt it prudent to even the numbers out again and Everton seemed to meet their standards.
Everton meet the requirements set by the FA
The FA selected Everton based on them meeting the requirements they had set out when they allowed teams in WSL 2 to apply for the vacant position left by Notts County. Those requirements, according to the BBC are as follows:
- Finance and business management (30%)
- Marketing and commercial (15%)
- Facilities (20%)
- Players, staff and youth development (30%)
- On-pitch performance in 2016 season and Spring Series 2017 (5%)
Due to Everton's affiliation with the men's Premier League side, the club had an advantage on almost all of the above criteria. Everton's form during the Spring series in the second division was also a big factor in their selection. Led by Andy Spence, the 'Toffees' picked up wins in seven of their nine games and finished four points clear of second-placed Doncaster Rovers Belles. Taking all of this into account, and the fact that Everton almost reached promotion in 2016, the FA's decision does seem to make sense.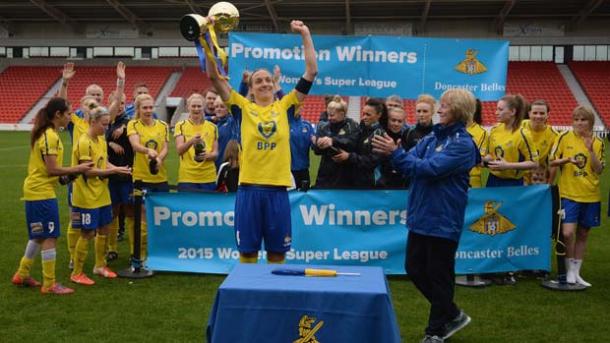 The Belles may appeal the decision
Doncaster had been the other WSL 2 team to apply for the position in WSL 1 and they were disappointed with the decision as they felt that the FA was "looking for a particular type of club". In a statement released after the decision was made, the Belles expressed that they had "put forward a strong application" but that they would "concentrate on winning promotion through the league".
The statement went on to say that with the seven day deadline on whether or not to appeal, Doncaster would consider making an appeal after they received a letter from the FA explaining their decision, which they had been brought to understand that they would receive. They finished off by offering their congratulations to Everton who Doncaster felt had "showed in the Spring Series that they are ready for WSL 1".
Quotes via BBC.co.uk