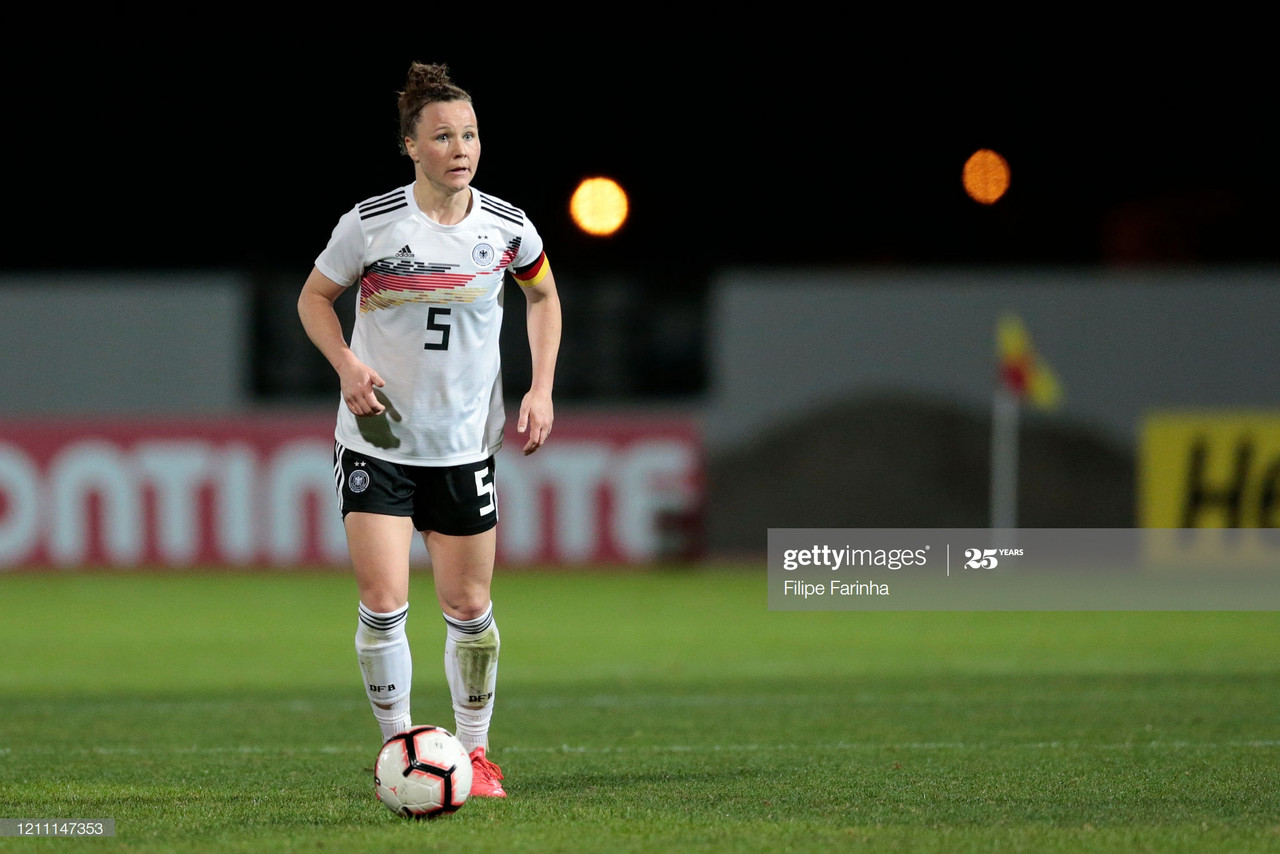 Bayern Munich Frauen have today announced the signing of German international Marina Hegering from SGS Essen on a contract until 2022.
Across her career, Hegering has made a total of 11 appearances for the German national team, as well as 171 in the Bundesliga.
FC Bayern will be her fourth club in her career, having played for Essen, Bayer Leverkusen and MSV Duisburg in the past.
Whilst at Duisburg, she won the DFB Pokal in 2009 and 2010, as well as the UEFA Women's Cup in 2009.
Hegering's thoughts
On signing for the Bavarian giants, the 30-year-old told fcbayern.com:
"I am happy that I get another chance to play football as a 'professional' in such a club. The quality at FC Bayern is very high - at every level.
"I am looking forward to the team, which consists of incredibly good football players, to the campus with its conditions, to the opportunity to play international football and I am also looking forward to the city and the region around it.
"Everything speaks for itself."
Bayern are a club who compete at the top-end of both European and domestic football, and Hegering has clear goals set for her time in Munich:
"I would like to take the team to the balcony of the Munich City Hall - very clearly! I myself am just really looking forward to everything that comes.
"The potential to develop further here - as an athlete and as a person - is very large, so I'm looking forward to this new step in my life"
Head coach's views
Speaking to fcbayern.com when the signing was announced, FC Bayern head coach Jens Scheuer praised the 30-year-old:
"Marina stands out due to her personality in the Bundesliga. Coupled with her class on the pitch, she will be a great asset to our team and also brings a large amount of experience.
"For the next season, we hope that she will bring these strengths with her and help us with her qualities to achieve our goals"