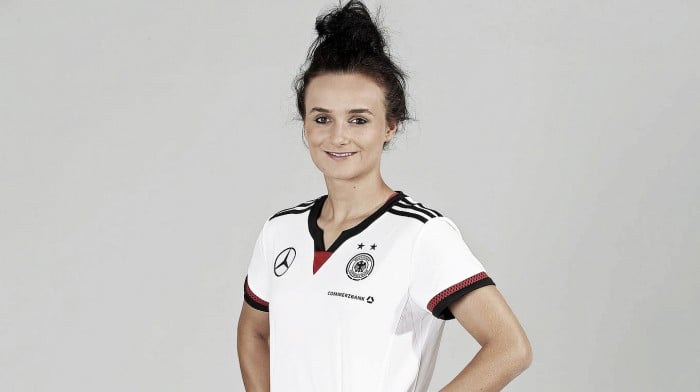 Germany have had another player drop out of the squad for the upcoming international break as they announced that SC Freiburg's Lina Magull will miss the European qualifying matches against Russia and Hungary respectively, due to a mild concussion. Magull picked up her injury during Freiburg's five-nil win over MSV Duisburg over the weekend in the Frauen-Bundesliga and did not travel to meet with the rest of the national team on Monday.
Magull has started the season well for Freiburg, getting on the score sheet one already in two games so far and was probably looking forward to a bigger role with the national team due to the recent retirements and injuries to other players who were previously called up for international duty. Unfortunately, she now joins Mandy Islacker, Felicitas Rauch and Pauline Bremer on the injury table.
The first test for a new look Germany
Head coach Steffi Jones has decided not to call up a replacement and will play the upcoming matches with the squad she currently has. These two away matches will be a way for the new head coach to test the players in what may be a new tactical approach and also help Jones decide which core players she would like to go forward with as Germany prepares for Euro 2017.
The two matches already mentioned, against Russia in Moscow on Friday and against Hungary in Györ next Tuesday should be straight forward wins for Germany. Couple that with the fact that Germany have already qualified from the group, Jones has the perfect opportunity to rest key members and try new players in starting roles such as Duisburg's Meike Kämper or TSG 1899 Hoffenheim's Kristin Demann.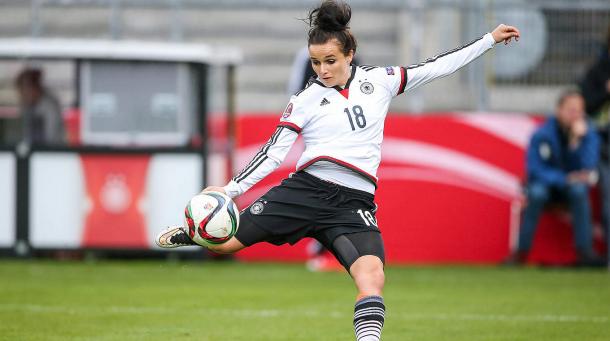 The current full Germany squad
Goalkeepers: Meike Kämper (MSV Duisburg), Almuth Schult (VfL Wolfsburg), Lisa Weiß (SGS Essen).
Defenders: Kristin Demann (TSG 1899 Hoffenheim), Josephine Henning (Arsenal), Tabea Kemme (Turbine Potsdam), Babett Peter (VfL Wolfsburg), Leonie Maier (Bayern Munich).
Midfielders: Anna Blässe (VfL Wolfsburg), Linda Dallmann (SGS Essen), Verena Faißt (Bayern Munich), Lena Goeßling (VfL Wolfsburg), Kathrin Hendrich (1. FFC Frankfurt), Svenja Huth (Turbine Potsdam), Isabel Kerschowski (VfL Wolfsburg), Jacqueline Klasen (SGS Essen), Sara Doorsoun (SGS Essen).
Forwards: Hasret Kayikci (SC Freburg), Anja Mittag (VfL Wolfsburg).