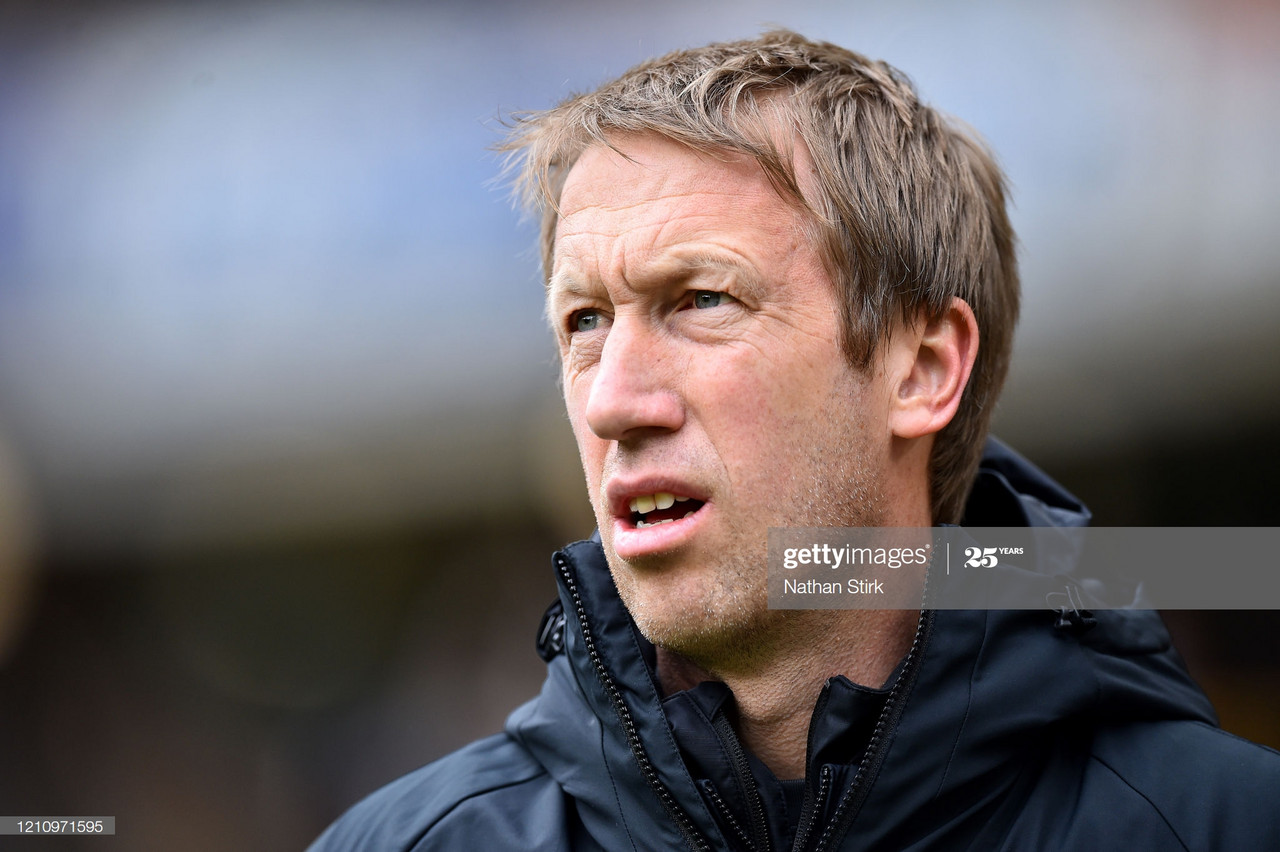 Brighton and Hove Albion manager Graham Potter is both confident and defiant as the Seagulls prepare to restart the Premier League campaign against Arsenal.
Potter's men begin the nine game run-in sitting in 15th place on 29 points as they battle to stay in the top flight. The Gunners are ninth with 40 points as they try to sneak into a European qualification spot.
The challenges Brighton face on the restart of season
The manager knows the challenge that lies ahead.
"There is a big job to be done, but we know that responsibility and the challenge," he said, as quoted by the club website. "Premier League games are tough so we have to play well, we have to fight, do our best, focus on the things we can control and just play football as well as we can.
"If we can do that I think we can get the job done, but we know it's a big challenge."
'Lack of supporters can't be an excuse'
Potter next spoke about the unique challenge playing the remaining matches behind closed doors. "In terms of environment, it's completely different", he stated. "You can't even say chalk and cheese, can you? It's even further away than that.
"Thirty-thousand people getting behind the team creates a noise and an atmosphere that won't be there, it's as simple as that. Home advantage? Of course everyone would say you'd rather play Liverpool without the Kop there because that's how much supporters play a part in the game."
He knows circumstances are the same for both teams. "We know that's not going to be an excuse for us. We know the circumstances and what we have been through as a country and as a sport, we have to play with no supporters. Who knows how it will go?
"I think you probably lose a bit of the home advantage, but even that is caveated with if the home supporters are really behind you. Sometimes you can play at home and it can be nervy and tense and that can maybe not help. There are lots of variables I don't necessarily worry about too much.
"We know we are going to play with no supporters - we have to get on with it."