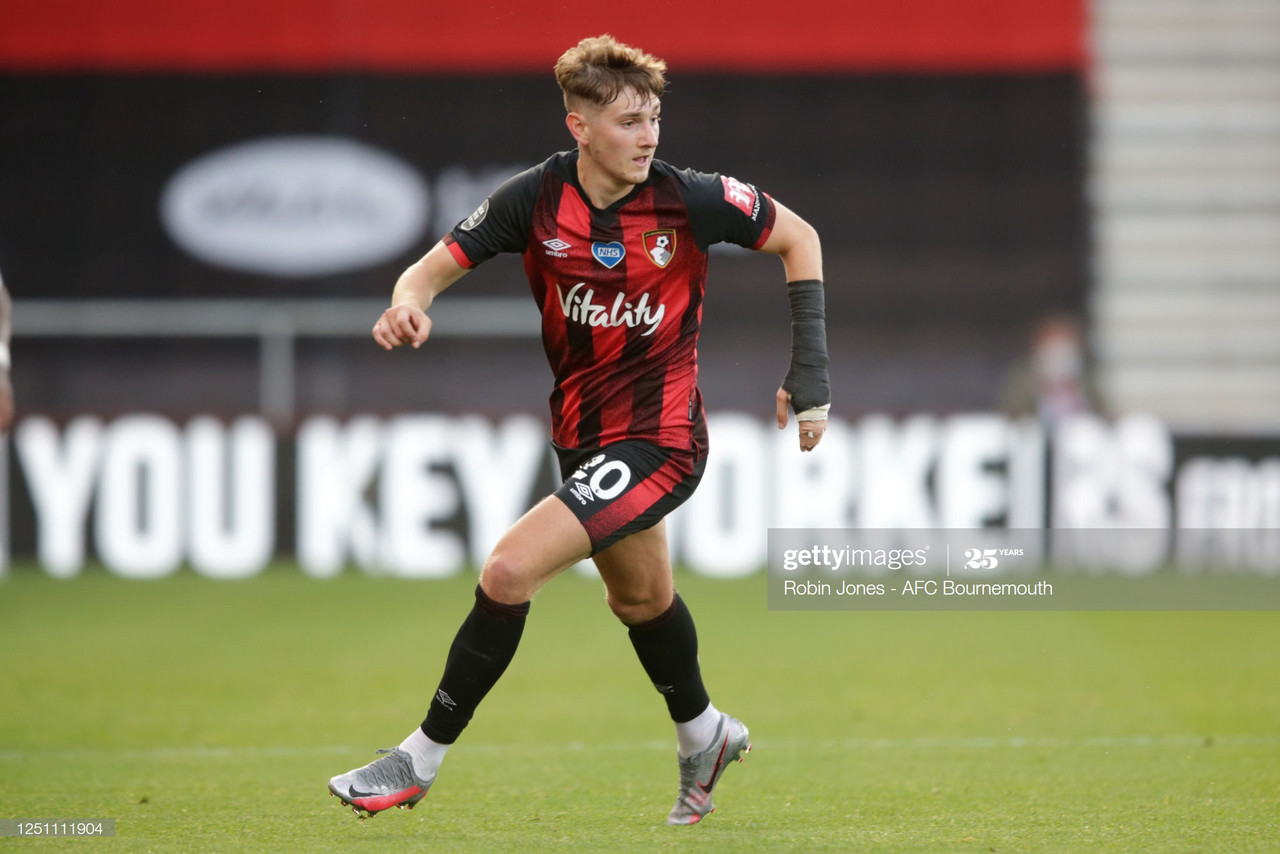 AFC Bournemouth winger David Brooks pronounced himself fit and ready to help the Cherries fight for survival in the Premier League.
Bournemouth lost 2-0 to Crystal Palace on Saturday, but were encouraged by the return of the 22-year old, who is to play a key role in the final eight games of the season.
'We all know the situation we're in'
While Brooks was happy to be back in the Bournemouth side, he knows there is plenty of work to do if the Cherries are to extend their stay in the top flight to a sixth season.
"It was obviously nice to be back out there playing again but obviously the emotions are a little bit angry and demoralised with the result and how we performed. We know what's at stake to the club, the fans, and ourselves, and the pride we carry ourselves on.
"We all know the situation we're in. It's time to step up and show what we're about, and obviously to get ourselves out of the situation we've put ourselves in."
"It has been hard. Watching the boys, especially when they've been getting the results they have, you obviously want to be on the pitch trying to help them. But it was out of my control, I just had to keep working hard to come back for the restart of the season and thankfully I've made it."
Bournemouth winger talks about the loss of Fraser
Brooks was asked about Ryan Fraser, who rejected a short-term contract to stay with the South Coast club and is close to a move t​​​​​​o Everton.
"I'm quite good friends with Ryan off the pitch. I really don't want to speak too much on his situation. It's his life, it's his career. He's obviously chosen his situation. The gaffer has made it clear that if you don't want to be in it with us right to the very end then you won't play.
"Ryan has decided to move on in his career. All the boys have wished him the best of luck, but he's not got anything to do with the rest of the season for Bournemouth now so we've got to pick ourselves up, move on and get out."