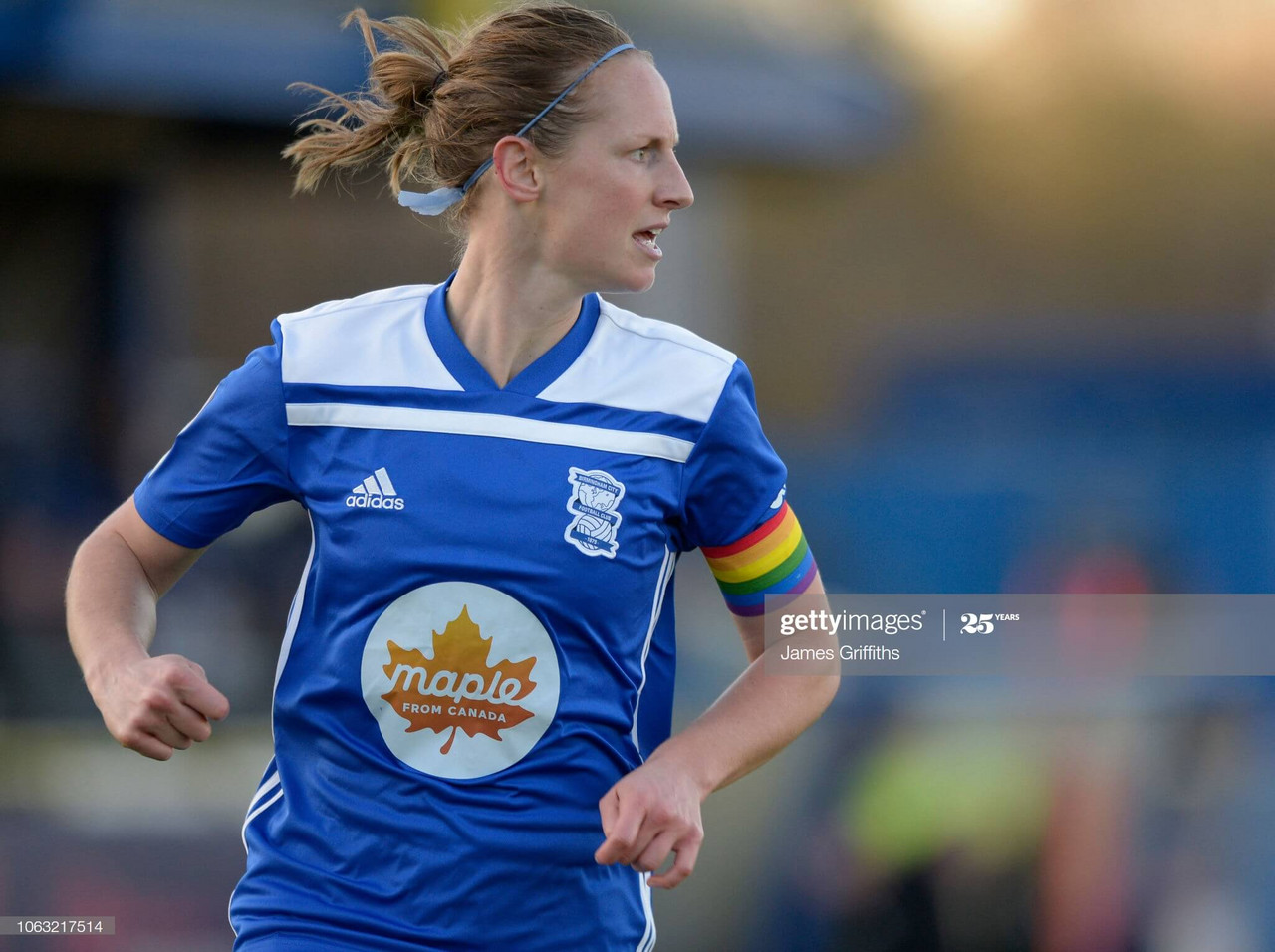 Birmingham City have announced that Kerys Harrop and Rachel Williams are both set to depart the club.
It adds to the long list of players who have moved from Damson Park recently, with Blues having lost a large number of their players
'Miss Birmingham' to leave
It was announced on Tuesday via the club that Kerys Harrop would leave Marta Tejedor's side.
Harrop is the club's longest servant and has played for Blues for a total of twenty years, joining the club's academy when she was just nine years old.
She has made 194 appearances across the ten senior seasons that she has played in and was a part of the side which won the FA Cup in 2012.
She has been ever-present for the club since the inception of the Women's Super League in 2011, rising through the ranks to be named captain.
It will be a tough loss for many Birmingham fans, with Harrop having been an integral part of the women's setup for such a long period of time.
Rachel Williams also set to depart
On Wednesday, Birmingham announced another big departure as Rachel Williams will not be extending her contract past this season.
Like Harrop, the 32-year-old was a member of the side who won the FA Cup back in 2012.
She rejoined Blues for the Spring Series in 2017 and has made 42 appearances since.
Her season was cut short last year when she suffered an anterior cruciate ligament injury but she has returned to the first team this season.
Over her two spells at the club, she played a total of 94 times, netting 43 goals.
In a statement when it was announced that Williams would be departing, the club said:
"Everyone at Blues would like to thank Rachel for her service to the Club.
"We wish her the best of luck for the future."