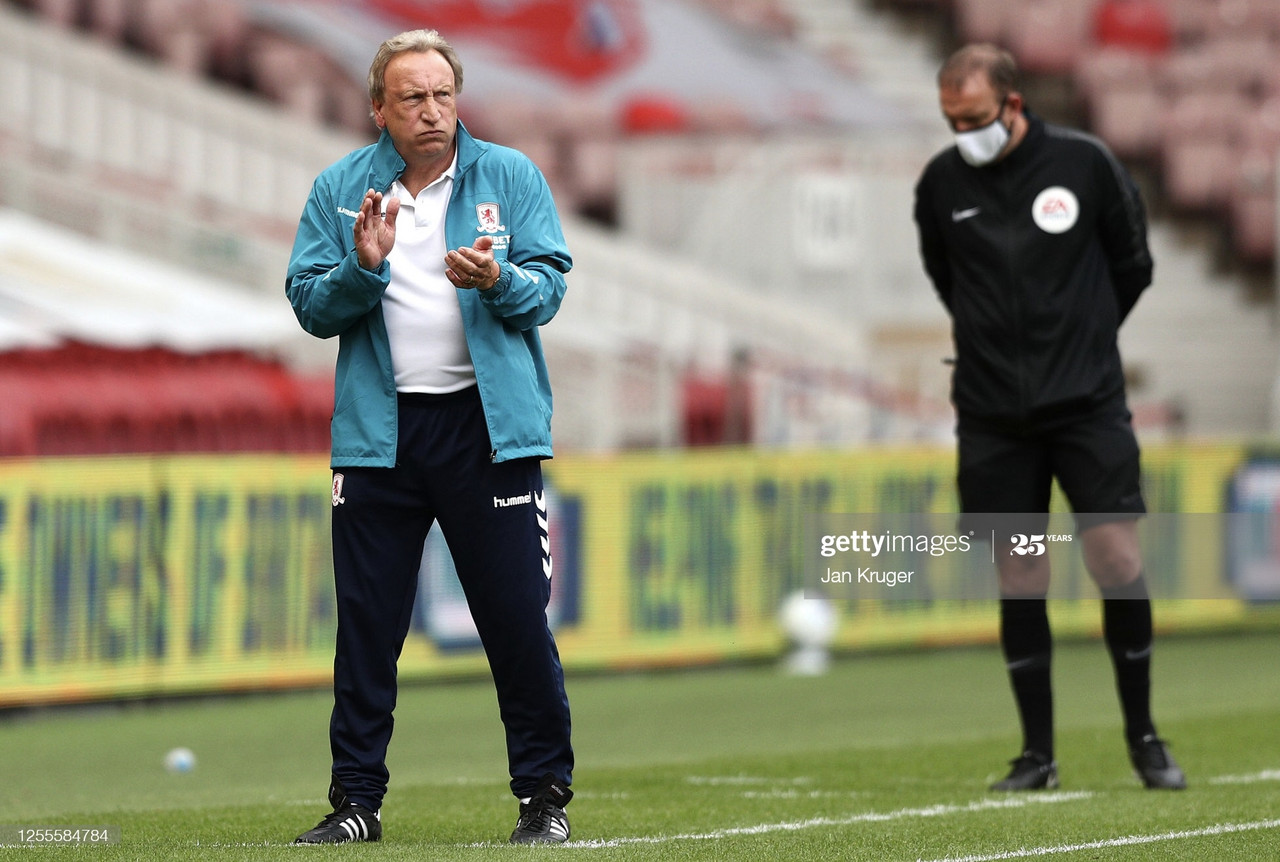 As we approach the final week of the Championship season, much remains in the balance.
Cardiff City, two points ahead of Millwall in sixth, are leading the charge for the final play-off spot, but despite securing a seismic victory last time out against play-off rivals Derby County, they won't consider themselves home and dry just yet due to the sheer unpredictability of the division this season.
Millwall's run-in, with home games away at QPR and at home to Huddersfield Town, can be considered somewhat benign, while Swansea City, just three points behind Cardiff, are still in contention and have the added motivation of usurping a local rival.
The Bluebirds, though, will not only be looking over their shoulders. Facing the juggernaut of Brentford in the play-offs is a daunting prospect for any side in this league and should Thomas Frank's men displace West Bromwich Albion in the automatic promotion places, a semi-final tie at The Hawthorns is not exactly a reprieve. Nottingham Forest have stumbled their way across the final furlongs and Neil Harris will no-doubt be eyeing up fifth spot.
The relegation battle, meanwhile, remains fraught with complexity. Just seven points separate Barnsley in 24th from Stoke City in 17th yet this tells only half of the story.
Sheffield Wednesday, stuck in 15th on 56 points, have long been inhabitants of the division's thin strip of no-mans land, but their fate could well be decided in court following the sale of Hillsborough in which the value of the ground was clearly overstated. The transaction was viewed by the EFL as an attempt to elude the confines of FFP.
Should their sanction encompass a significant points penalty, the Owls will confront the prospect of League One football next year.
This, though, borders on the trivial when compared to Wigan Athletic's troubles. As each day passes and Wigan fail to find a new owner, the threat of liquidation looms larger. Their appeal of the 12-point deduction is still pending.
However, as was typified in the 8-0 mauling of Hull City, the spirit displayed by Paul Cook's men has been exemplary. It's certainly feasible that Wigan could escape the drop with the deduction intact.
Neil Warnock has managed to foster a similar mentality at relegation-threatened Middlesbrough and welcomes his old side Cardiff to The Riverside on Saturday, with safety not yet set in stone. The EFL stalwart has overseen three victories in his first six games at Boro, the 18th job of an esteemed career in management.
50 points is normally enough to evade the drop, with 22nd-placed Hull five points behind with two games to go. It will take a bizarre turn of events for Boro to be relegated now, but anything mathematically possible leaves room for doubt at this level.
Regardless, Warnock will be looking to stake his claim for another season in charge, and a strong end to a tricky season for Boro will be the perfect audition after a mixed start to his tenure.
Contest could be defined by Tomlin's fitness
On account of his stocky frame, there was once a period when Lee Tomlin was mocked by fans. Now, after eight goals and nine assists in 22 appearances for Cardiff this season, he is feared.
Finally given the platform to shine at Cardiff, Tomlin is fulfilling the flickers of promise he showcased during loan spells at Peterborough and Nottingham Forest. Whether it's coming off the bench or starting, his close-quarter craft conjures opportunities for a team that often struggles with invention in the final third.
As a result, Cardiff fans have become increasingly frustrated by the sight of Tomlin sat in the stands. The 31-year-old suffered a bad knee twist in February and is understood to be carrying a hip issue, something which Neil Harris has had to be mindful of.
"Maybe I've not made myself clear, Lee Tomlin has not physically been able to start games," Harris told WalesOnline.
"He can't always train on certain days and the way his body is, the way he moves perhaps isn't as natural as some players who are great athletes. Everyone is different in terms of what they need to function."
Despite this, Tomlin started against Derby County and wasn't replaced until the 67th minute. His impact, again, was profound. Picking Wayne Rooney's pockets on the halfway line, Tomlin drove forward before drilling home Cardiff's winner in the 59th minute.
Harris, though, insisted the decision to start him is never straightforward:
"Tuesday was the first time he was in peak condition, or at a level that he could contribute for as long as he did. Even that was a risk, playing him for 67 minutes."
"It's not been a case of Lee having to be patient, no, it's been about when he is actually physically able to start a game and that will be the same scenario when we go to Middlesbrough."
Up against a manager who is renowned for the organisation and resolve he instills into his defences, Tomlin's guile in the final third could be needed more than ever on Saturday.
Bacuna labels Warnock "old fashioned"
When Neil Warnock parted company with Cardiff last November, the overarching emotion seemed to be one of nostalgia and poignant reflection.
After a stirring promotion campaign in 2017-18, Warnock's men had fought valiantly in the Premier League, with a few scandalous refereeing decisions ultimately serving as the difference between them and safety.
Cardiff were never particularly easy on the eye but Warnock's supreme man-management and defensive know-how made them difficult to beat. The fans could put up with the negative football for as long as their side continued to pick up points.
However, after an insipid return to life in the Championship, both Warnock and Cardiff knew the club was ripe for change. The 71-year-old departed without a trace of acrimony and would soon return to management.
All was well going into Saturday's fixture until Leandro Bacuna, the Cardiff midfielder, decided he'd spicen things up a little. Speaking to the BBC, Bacuna praised the impact of Neil Harris before disparaging Warnock's "old fashioned" style of football.
"He [Harris] has come in and changed the way we are playing," Bacuna said. "He has just settled down the team a bit and given everyone a bit of confidence that everyone can still play football - it's not all about playing long balls.
On Warnock, he added: "He has been successful at what he's been doing - it's his type of way of playing football and its worked.
"I personally think it's a bit old fashioned, but it still works for him and I enjoyed playing for him."
After 40 years coaching his players in a distinct manner, Warnock is unlikely to have been too flustered by comments criticising his style and instead of replying spitefully, he chose to back his former side in the battle for promotion.
"If they get in the play-offs, I only see Brentford beating them," Warnock said in his pre-match press conference. "I don't see any of the other teams - Forest, Fulham - I think Cardiff will be the team."
"From day one I thought whoever took over was a lucky person to have a squad like that because it didn't need a lot of work."
Warnock, though, was not prepared to let Bacuna's comments slide completely: "Apparently they're playing better football, a different style. I'm looking forward to seeing that tommorrow."