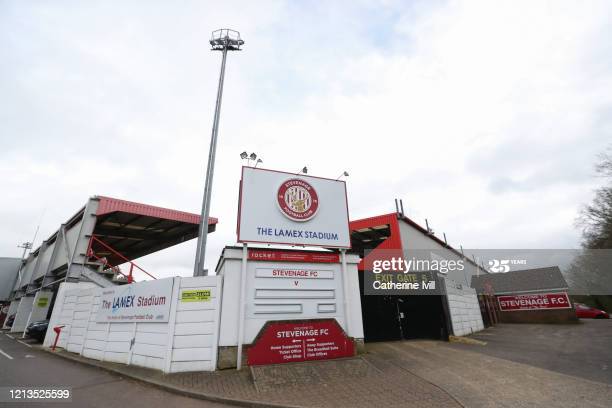 Stevenage were victorious in the first round of the FA Cup despite a resilient effort from Concord Rangers, who were ultimately beaten on penalties after a 2-2 draw.
Story of the match
Stevenage started well early with Elliott List's pace causing trouble for the visitors, winning a free close range in the sixth minute that Inih Effiong struck over the bar.
Concord Rangers went direct with their play, looking for the towering Alex Wall up front with Wall looking to draw fouls from the Boro defence early on.
New signing Tom Pett looked bright early on, dictating the tempo for Boro in the middle of midfield alongside Arthur Read, with Concord Rangers happy to sit back.
Boro dominated proceedings and scored after 28 minutes, as Tom Pett danced past Concord defenders before producing a roulette turn and squaring to Ben Coker, who drilled his shot past Chris Haigh with some help via a deflection.
Boro were pegged back by the visitors with their first shot on target, as a low cross found an unmarked Sam Blackman in the box who set up Wall, converting into an empty net.
Concord Rangers started brightly in the second half, with Wall producing a smart save from Jamie Cumming two minutes after the restart.
Captain Scott Cuthbert was forced off 50 minutes in after picking up a hamstring injury, with Ross Marshall coming on as a replacement.
Pett continued to impress as Boro persisted in piling on the pressure, playing a delicate chip over the Concord defence met by List, who was swarmed by opposition defenders and unable to produce a shot.
Wall nearly gave the visitors a shock lead, fed through on the right hand side by Odei Martin, drilling a shot into Cumming who saved well.
Both teams created little in the final minutes, meaning extra time was required.
Stevenage retook the lead after Aramide Oteh found substitute Danny Newton with his back to goal, leaving the striker with an easy finish for his first goal of the season.
Concord Rangers fought back to level up with 10 minutes left, as a high cross found Odei Martin who nodded into an empty net.
Oteh produced two fine stops from Haigh in the final minutes with Lamar Reynolds also coming close, but the tie had to be settled by penalties.
After a nervy contest, Boro prevailed on penalties, with Oteh scoring the winning penalty to send Boro through to Round Two.
Stevenage prevailed in the tie, but were fortunate to get through, with Concord Rangers asking all the questions towards the latter stages of the game.
Concord attacked with intent and purpose , whereas Boro lacked ideas in the final third, maintaining possession but not using the ball effectively enough in most scenarios.
Tom Pett
Boro's new signing dictated the tempo of the game, finding passes that bridged the gap between midfield and attack effectively. The vision of Pett will be a breath of fresh air to many Stevenage fans who will look forward to seeing more of Pett in the future.