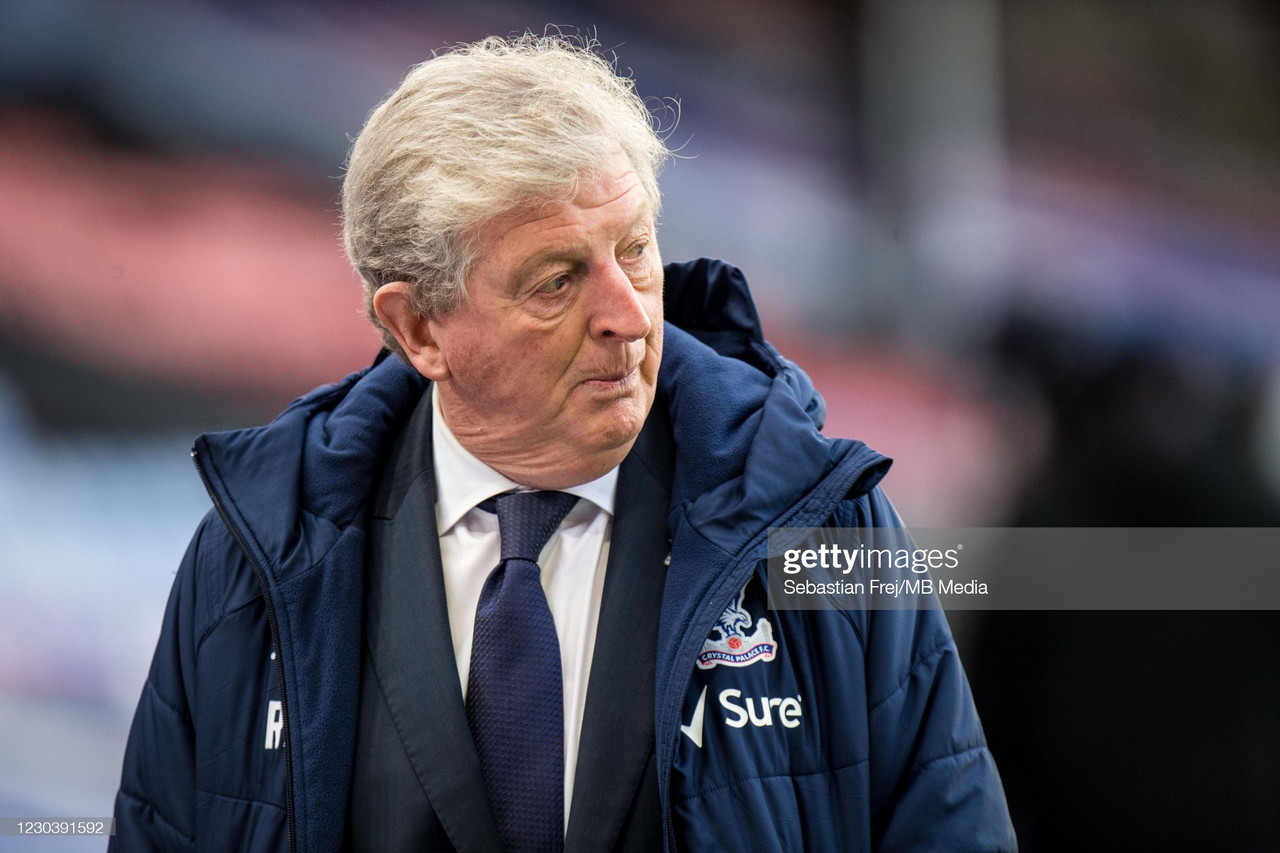 As the club heads into the final week of January, Roy Hodgson's press conference mainly revolved around the ominous final week of the transfer window, with potential incomings and outgoings the point of discussion for the afternoon.
Crystal Palace, who were not expected to complete any business ahead of their summer rebuild, utilised their nine day hiatus by refurbishing the forward department; with the south Londoners welcoming striker, Jean-Philippe Mateta, on an 18-month loan deal from FSV Mainz 05.
Despite not being able to take part in tomorrow night's game, due to 'a few visa problems to sort out,' Hodgson was still keen to hail his arrival.
"He's looking good. We have chased him for a period of time and luckily the club have been able to strike a deal with Mainz. We're hoping he will do as well as we anticipate he can do.
"He's tall and athletic. He is someone who likes to run and get behind defences. He is certainly someone who is only really interested in being in the penalty area and scoring goals. We think that he is the type of player who will adapt his game very well to the Premier League.
"He has the sort of qualities that are important in Premier League football today.
"It's going to be a challenge for him in the beginning coming to a new club after three years in Mainz in the Bundesliga. But he certainly comes here with a good pedigree and a very good attitude. I think he will settle in particularly well."
On the January window
With the arrival of Mateta, speculation has grown that Christian Benteke could bring his Crystal Palace chapter to a close, with the forward desperate to regain the scoring prowess he once obtained.
However, according to Hodgson, he has no plans to allow Benteke to depart Selhurst Park this January.
"Christian is in our team at the moment. To be honest, I didn't know Sam (Allardyce) had been talking about him, but he hasn't been speaking to me about it.
"Christian Benteke is still part of our team here, and I'm not convinced the club will be willing to let him go."
Hodgson added, "There is a lot of games to be played and we have only just reached the halfway stage (of the season). There are going to be some important fixtures coming up for us during the last 19 (games) if we would like to achieve our goal, and I don't think I can have too many forward and too many goalscorers to help me achieve that."
While Hodgson is keen to keep hold of Benteke, he also confirmed that the Eagles are looking to dive into the saturated transfer market once again, with Leicester City winger, Demarai Gray, firmly fixed on the radar.
"The club is certainly interested, like so many clubs, as he is a free transfer at the end of the season. I don't think he will be short of offers, or short of clubs keen to take him on. If he is available on a free transfer, I don't think we will be the only club looking to secure his services."
Looking ahead to West Ham
Hodgson was also eager to priase his opposition counterpart for Tuesday evening, David Moyes, who has taken West Ham United to the cusp of the European football this season. Moyes has built a robust side that has a intimating defence and ferocious forward line.
"I certainly know within the realm of professional players, coaches and managers, who have been working in the same league as David, he enjoys enormous respect.
"I have been impressed with them since the start of the season. David has done a very good job there, and I think he has found a way of playing that suits everyone in that team. They are very, very dangerous.
"It's not a good time to play them in that respect, because their confidence must be very, very high.
"They do all aspects of the game well; they are experienced, disciplined and very professional team. They attack and defend well, which is a recipe for a good team."
However, after a tricky run of games that saw the south Londoners starting to look over their shoulder, twitching at the thought of being dragged into a relegation battle, Hodgson sees the set of upcoming fixtures as a chance for his side to drag themselves away from the bottom half.
"Any time is a good time to move yourself away from the wrong end of the table," chuckled the 73-year-old.
"The games we have coming up in a few weeks, are against sides roughly in the same position as ourselves in the team, so you do not really want to be failing in those games. You know afterwards there might be a run of games where it might be a lot harder to envisage picking up points."