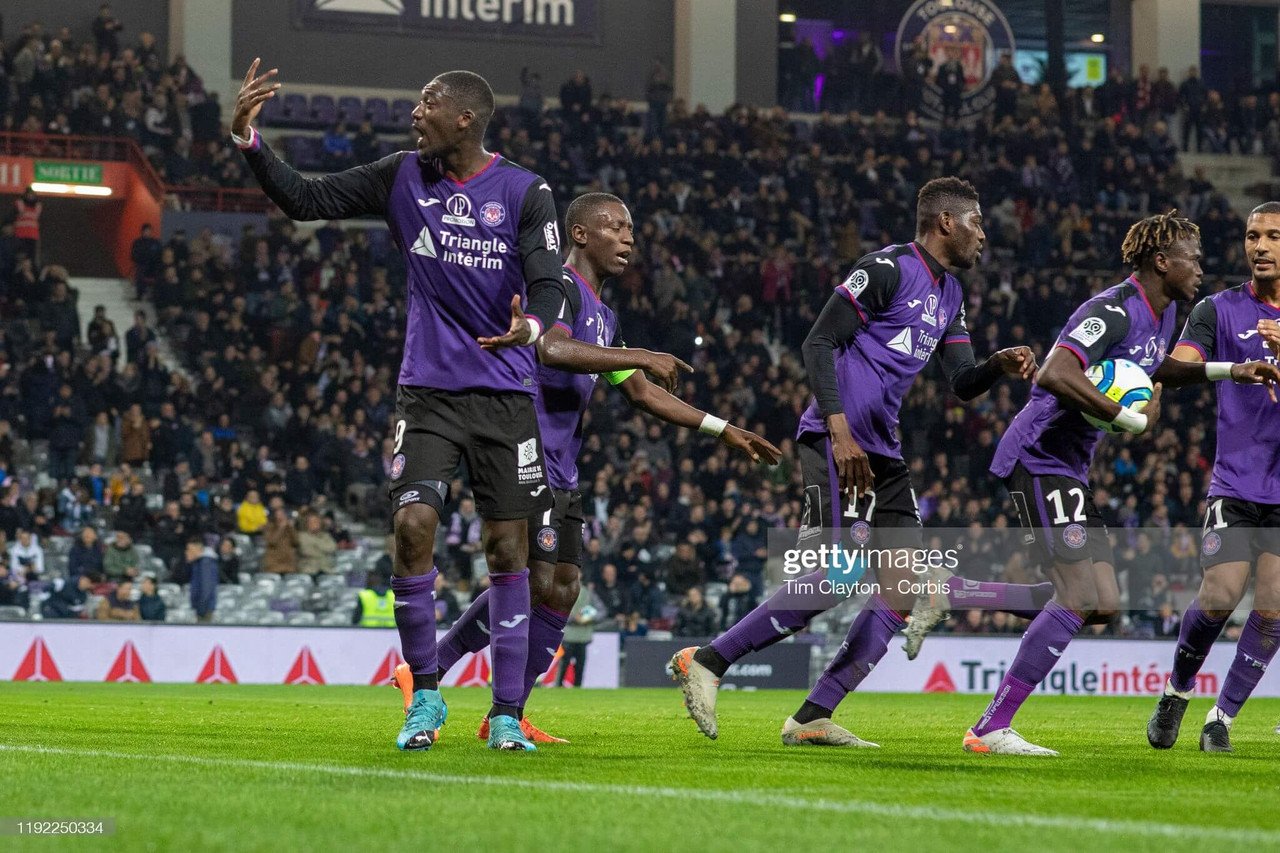 Huddersfield Town have announced the capture of former Arsenal striker Yaya Sanogo on a free transfer, which has caused mixed reaction from the Terriers faithful.
While Sanogo isn't the most glamorous signing, he could play a crucial part in the final part of the season, with Huddersfield currently being embroiled in a relegation fight. Here are some reasons why the Frenchman could prove to be a good signing for the Yorkshire side.
Time on his side
It's quite unbelievable to think Yaya Sanogo is still only 28-years-old, seeming as the strikers stint with Arsenal many moons ago, but at only 28 Sanogo could offer a lot to Huddersfield Town.
At his age, Sanogo is younger than Huddersfield's other two senior options upfront in Danny Ward and Fraizer Campbell respectively, this should bode well for the former Arsenal striker, with head coach Carlos Corberan showing a preference towards younger players this season.
Playing for a contract
Huddersfield confirmed that Sanogo has only signed a short term contract until the end of the season in West Yorkshire, so the Frenchman has the incentive to try and earn a longer contract at the John Smith's Stadium should the initial period go well.
Since departing his previous team French outfit Toulouse last summer, Sanogo hadn't been able to find a new club, and would surely love the opportunity of a comprehensive future with the Terriers.
The striker Huddersfield have been missing
Since the departure of Steve Mounie to French side Stade Brest over the summer Huddersfield have been without a target man, who can prove to be an aerial threat going forward for the Terriers.
With the service from the likes of inform winger Isaac Mbenza and Rolando Aarons, Sanogo will get plenty of chances to net goals between now and the end of the season, and if he can reveal his attacking prowess, he will capture the eye of Carlos Corberan who is in desperate need of a goal scorer to ease the current pressure on the Terriers.
Conclusion
While there are uncertainties over the fitness and capabilities of Sanogo, the Frenchman is more than worthy of his chance in West Yorkshire as he makes his return to English football.
Since returning to his native France in 2017 Sanogo has undoubtedly improved his game leaving Toulouse last summer with a respectable goal scoring record.
Ultimately beggars can't be choosers and with Huddersfield in a dire situation, the addition of Sanogo can bring some optimism to West Yorkshire with a huge incentive on the line for the Frenchman, who is being offered a second chance in English football at the John Smith's Stadium.