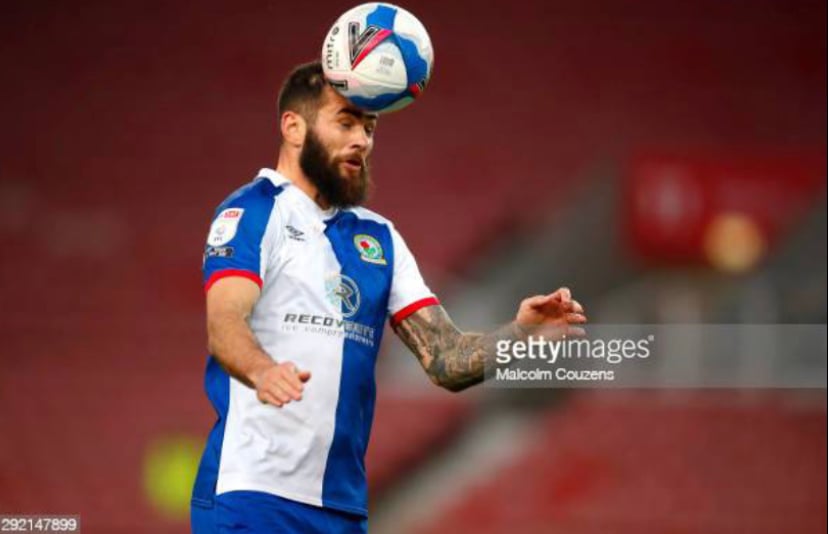 Blackburn Rovers trio Bradley Johnson, Joe Rankin - Costello and Sam Gallagher could be in contention for a role in the game against Millwall on Saturday at The Den, whilst Adam Armstrong will be assessed before kick off.
Bradley Johnson has been missing since suffering a hamstring strain in mid January in the win against Middlesbrough. However he returned to training last week, and has been a big miss for Tony Mowbray and he will provide a big boost when he returns.
Speaking to Lancs Live, Mowbray said:
"Bradley Johnson, it may be a bit early for him, but he might travel, we'll have to wait and see how he does in training today."
Joe Rankin-Costello has been out for four months with a grade three hamstring injury, and his versatility and ability to adapt has been a big miss for Rovers.
Speaking to Lancs Live, Mowbray said:
"Joe rankin-Costello might travel with us."
Adam Armstrong to be assessed before kick off
Adam Armstrong was struggling with a sore hamstring in Blackburn's defeat against Reading on Tuesday evening. Mowbray admitted he though about substituting his star man at half time.
"We will make a late call on Adam, we'll wait and see," Mowbray told the Lancashire telegraph.
Positive update on Sam Gallagher
Rovers boss Tony Mowbray had good news on Sam Gallagher and he told the Lancashire Telegraph:
"He trained yesterday, so we have to wait and see with his injury, sometimes they wake up the next morning and they're sore and aching, but others say they're ready to go.
"We'll wait and see how Sam is feeling when he comes in the building and whether he'll get on the bus."