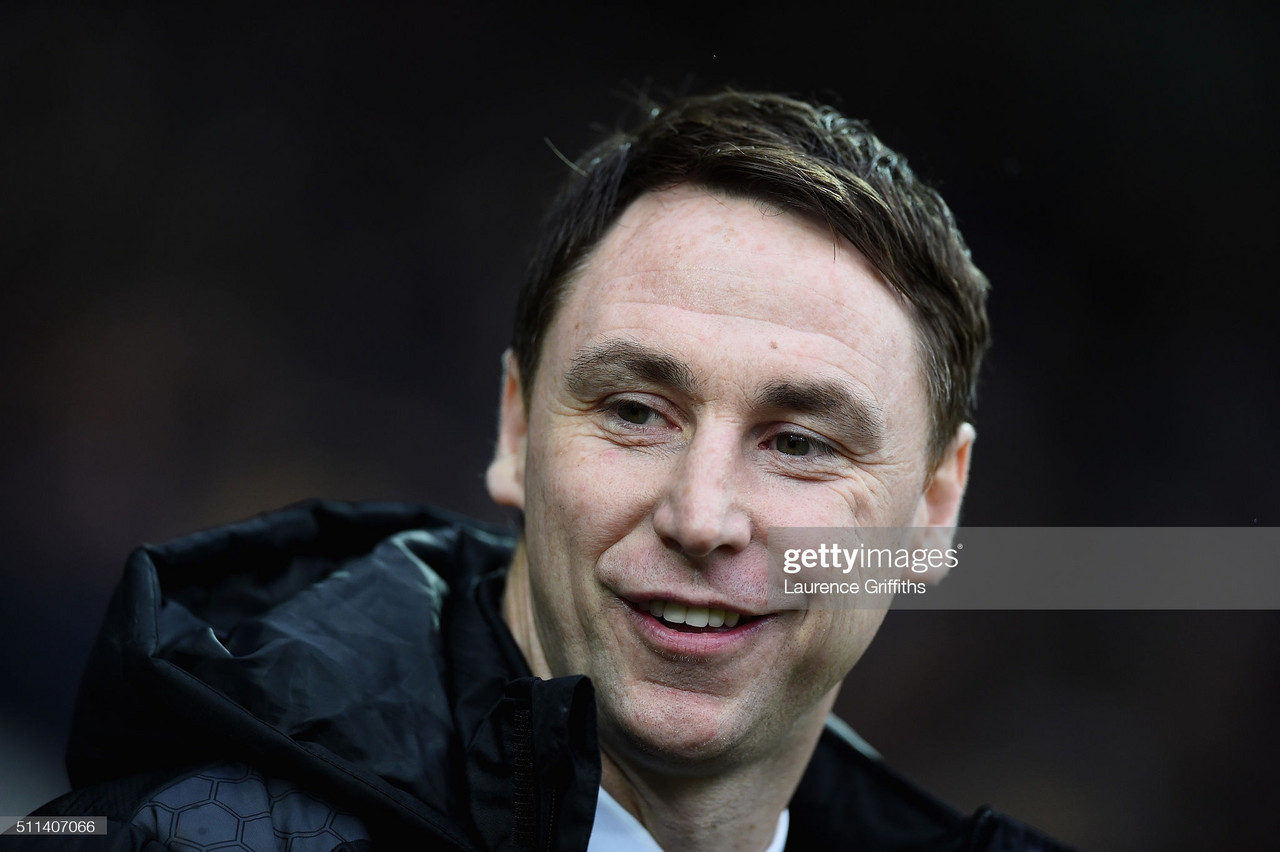 Walsall announced the news today that Jamie Fullarton would join the Board of Directors as Technical Director (Director of Football), providing strategic direction, oversight and management of all things football.
Founder and director of Spanish football Academy, Costa Unida, Fullarton explained his main roles on the clubs' website: "Ultimately, I am there to provide support for the head coach [Brian Dutton] in all aspects, in whatever shape or form, to help him and the team be successful short term, every Saturday, whilst helping the club build an infrastructure that enables continued success and provides alignment throughout the football department."
But who is the man the club will be relying on to help them achieve success?
Playing career
Born in Bellshill, Scotland, Fullarton was a midfielder during his time playing, which saw him in four different countries.
In a career that lasted 14-years, he spent the first six years at St Mirren before signed for French club SC Bastia in 1996. After 18 appearances in all competitions for Les Blues, he joined Steve Coppell's Crystal Palace in the Premier League to join the likes of Dougie Freedman, Bruce Dyer and Simon Rodger.
A very short spell at Bolton Wanderers was followed by a return to Dundee United under Alex Smith. At Tannadice, Fullarton suffered a dislocation and double break of the ankle, forcing his foot to be amputated.
The injury eventually ended his time at Dundee, before joining Brentford and Southend United. At the Shrimpers was where he suffered another injury, with his knee requiring total reconstruction.
His career ended in Singapore, with Woodlands Wellington, where had to retired due to the injured picked up.
Managerial career
Following his retirement, Fullarton moved to Spain and set his Academy in 2007. Running teams from under-8 to under-19, the Academy has since achieved Premier League status at most age groups whilst offering 16-18 year-olds the opportunity to embark on educational courses.
In 2011, he joined Bristol Rovers as Youth Team Coach before becoming coach of the Bolton under-21s. After focusing on his academy for a few years, Fullarton was announced as manager of Notts County in January 2017.
However, his first stint as manager was ended just two months later following a 4-1 home drubbing of Exeter City.
His most recent managerial role came at non-league club FC Halifax Town, guiding the Shaymen to a mid-table finish despite them being in the relegation zone when he was appointed.
Whilst manager, the club turned professional and secured a comfortable mid-table finish.
His most recent role in football was at Premier League side Crystal Palace, where he was Head of Emerging Talent since October 2019. Whilst at Selhurst Park, he managed all emerging talent in all of the major European and domestic leagues aged 17-22 years old.
One of his other responsibilities included making recommendations to the Sporting Director, former-teammate Freedman, based on evidence and objectives set by the club, with Eberechi Eze, Jordan Ayew and Nathan Ferguson being signed.