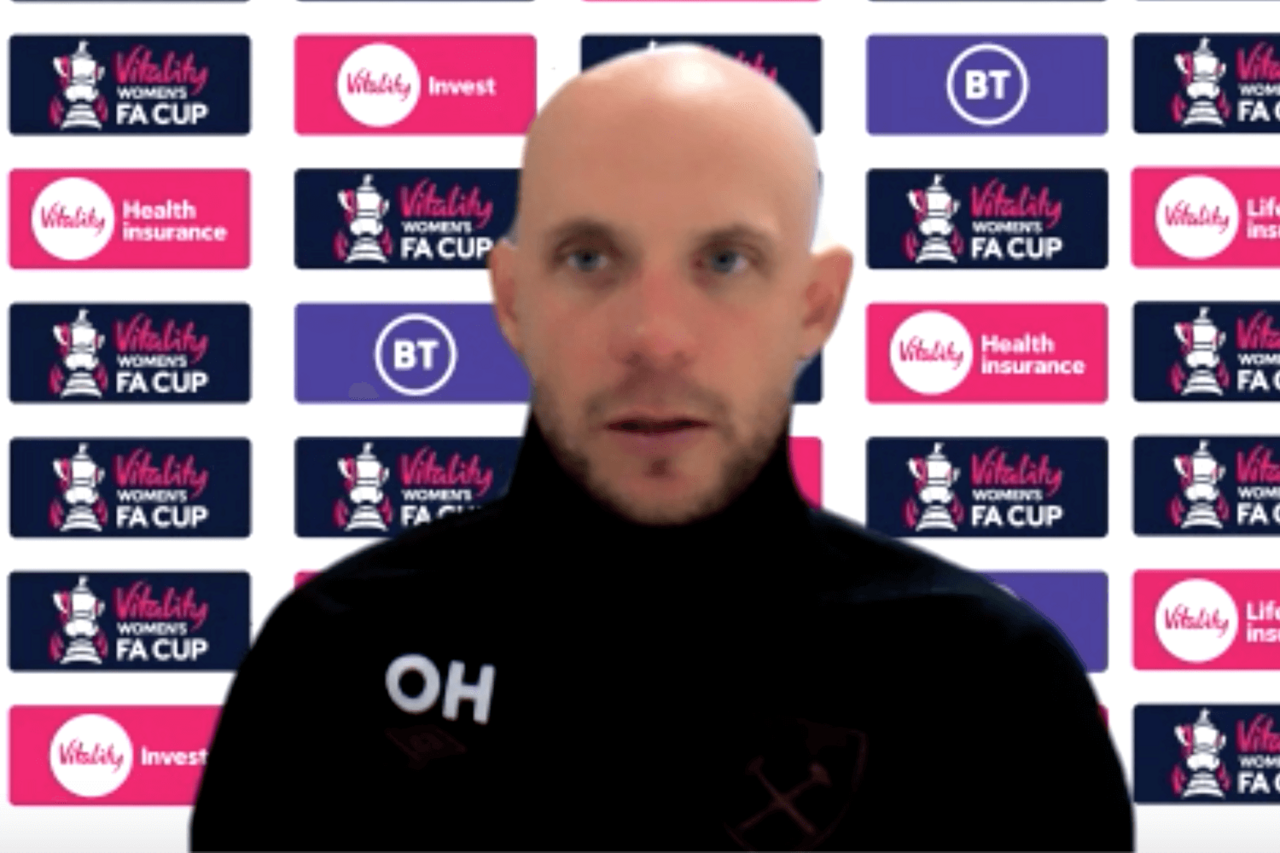 West Ham bowed out of the Vitality Women's FA Cup on Sunday after a 5-1 loss away to Manchester City at the Academy Stadium.
The result was probably not befitting of the way the match played out and the Irons regularly performed well across the ninety, forcing City goalkeeper Karima Taieb into making a number of saves.
And it was on-loan Arsenal Youngster Anouk Denton who managed to beat the goalkeeper, latching onto Hawa Cissoko's cross to net her second goal of her professional career
Scoring a 'fantastic reword'
Having joined the club in January in an attempt to pick up more minutes, head coach Olli Harder believes that she is a player who has a bright future ahead of her.
"Anouk is somebody who decided to come to us because of the opportunities that we can present to her as a football club," he said. "The ethos for us is obviously to work on these younger players and give them the opportunity to work on the football pitch.
"Anouk like many other young players who are could players need a little bit of love, a bit of attention and care and we've given it to her and she's shown herself to be a capable player with a big future.
"I'm really pleased for her to get on the scoresheet – it certainly wasn't expected of her – but it was a fantastic reward and a great memory for her; somebody young coming on to play against one of the best teams in the world.
"This is an excellent Man City team and for her to be on the scoresheet and be exposed to this kind of environment is crucial for her development.
Injury updates
Harder will be taking solace in the upcoming break as at the minute his squad his been greatly depleted through injury.
The Irons could only field four players on the bench on Sunday and it now seems as if Dagny Brynarsdottir will find herself sidelined.
"[It was a] problem with her hip come half time," Harder said. "It was a little bit of an emergency situation for us as there weren't too many options so we just put [Leanne] Kiernan in there to run about."
And her replacement found herself brought off in the 80th minute, but Harder confirmed that the substitution was precautionary.
He added: "At this stage it looks like it's okay, it was a little bit more precautionary...
"Full credit to Kiernan, she's obviously playing in more of a midfield role than as a striker for us in this particular moment and I just think the intensity got to her a little bit.
"She's not 100% ready to be back on the pitch so it was more precautionary."