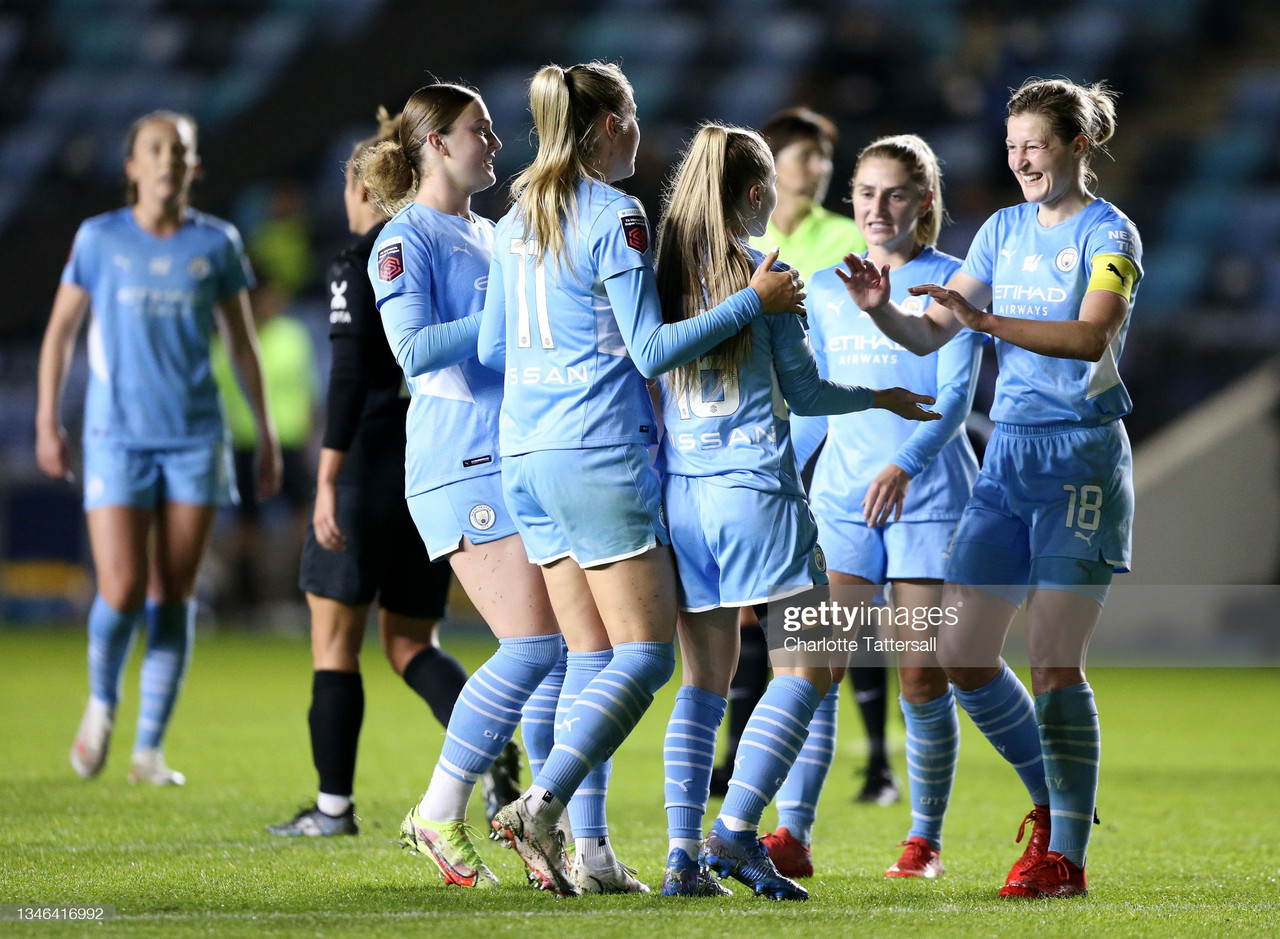 MANCHESTER – Man City head coach Gareth Taylor was full of praise for the performance of Jess Park after his side beat Everton 5-1 in the Continental Cup on Wednesday night.
Having been called up to the England U23s squad this week, Park came on in the second half and netted her first goal of the season.
"Jess has played a big part in me being here," he said. "We have to remember that she's a young player, a young talent and sometimes it's difficult – like we were talking about with Ruby [Mace] – to play those week-in, week-out.
"They need a little bit of time. We've got some experienced players here that they need to learn from as well."
After signing her first professional contract during the first lockdown, minutes had been limited — mainly due to the quality of her peers.
But injuries have seen an opportunity arise for the young forward and she has stepped up well to the challenge.
"I think Jess has shown some real good moments for us and that's what we're seeing now," Taylor added. "We're seeing more and more of those moments on a regular basis and that's the challenge that I made to her: when you get these opportunities you've got to make it count, you've got to be as lively as you possibly can, you've got to create panic in the back line and I certainly think she did that.
"She's done that over the performances she's given us this season. It's a real positive moment for Jess and she needs to maintain that, because if we can get that on a regular basis we've got a real talent.