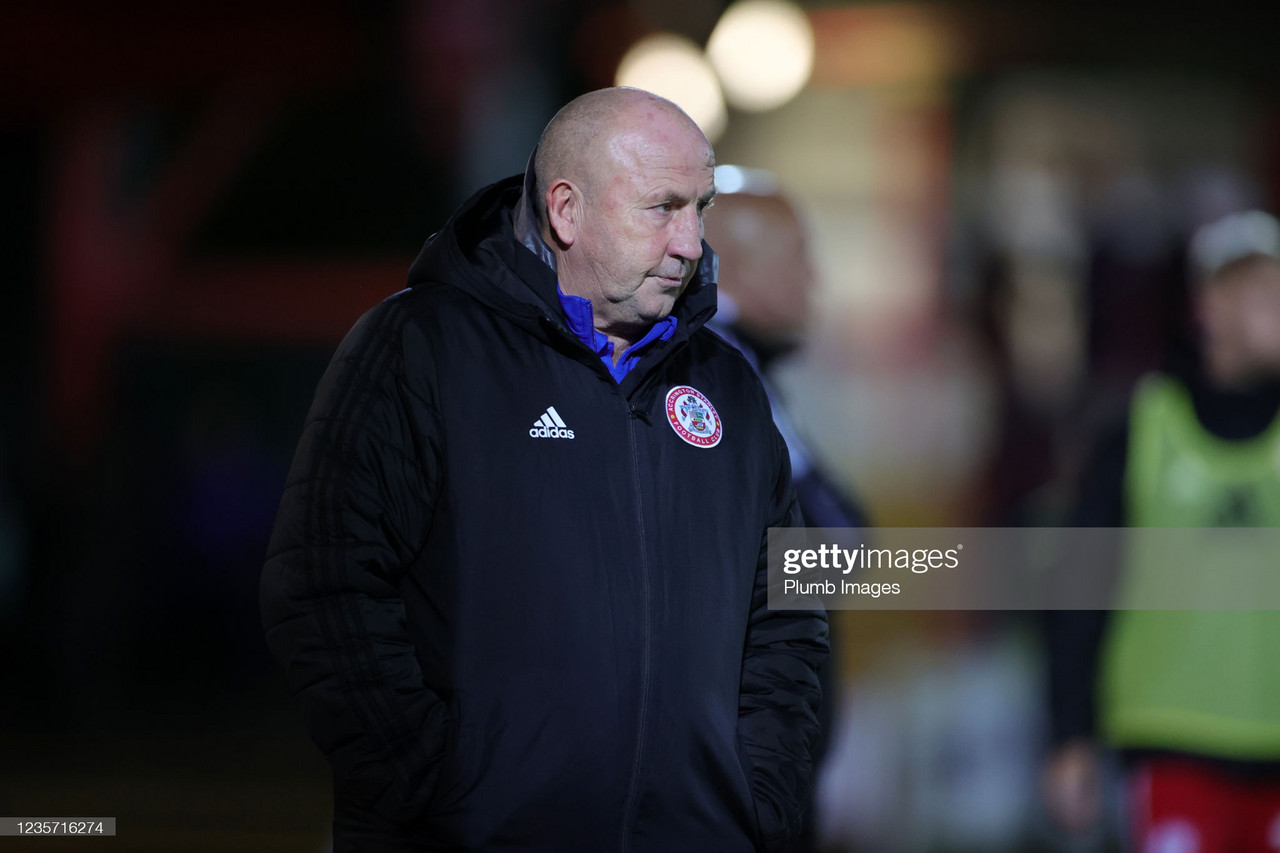 John Coleman was left feeling rather frustrated after watching his team collapse to in-form Plymouth Argyle.
Accrington Stanley were well in the match until a stunning goal from Ryan Bloom knocked the stuffing out of their challenge. Ryan Hardie ended his goal-drought in the latter stages, scoring a fourth goal that really rubbed salt into the wounds of the home team.
Coleman on the game
Coleman took a lot of positives from a fairly even game but he came away with a number of frustrations - particularly from a defensive standpoint.
"It's hard to be angry with them," Coleman said with regards to his players. "I thought we played some great football today. Smashing game. Two great teams playing great football."
"We've got to find a way to defend better. Was it a 4-1? I don't think so. We've scored the first goal for them. We'd been relatively comfortable up to that point and then we score an own goal. Second goal, right before half-time, was a body blow for us - a bit of naivety. We've had those same scrambles in the second-half and not put that in.
On the turning point
Coleman felt his team bounced back in the second-half but they couldn't take advantage of their moment on top.
"We start off the second-half like a house on fire," he said. "[We] scored, got them on the rack: kick it in. 10 to 15 minutes: you've got to take your chances.
Despite highlighting his sides issues in front of goal, the Stanley manager was quick to praise Ryan Bloom's contributions to the game.
"It's very rare that a very good goal gets scored against us but that was a very good goal," he said of Bloom's 25-yard rocket. "He was a thorn in our side all day, Broom - a very good player."
"We gave them three attacks in the one phase of play and we get punished for the third one. A lad who's been on a bit of a drought and we gave him a bit of a leg up.
"We gave Hardie, who hasn't scored in five, a free header in the six-yard box."
Wasting chances
Attacking efficiency was the theme of the afternoon in East Lancashire. So much of Stanley's build-up play was solid but they just couldn't apply the killer finish in the same way that Plymouth could.
"The one department we weren't better them than in was putting the ball in the back of the game," admitted Coleman. "It's a stark fact. In the game today, we had 18 shot and they had 9. Out of their nine, seven of those were on-target. Out of our 18, only two were on-target and that probably tells you all you need to know."