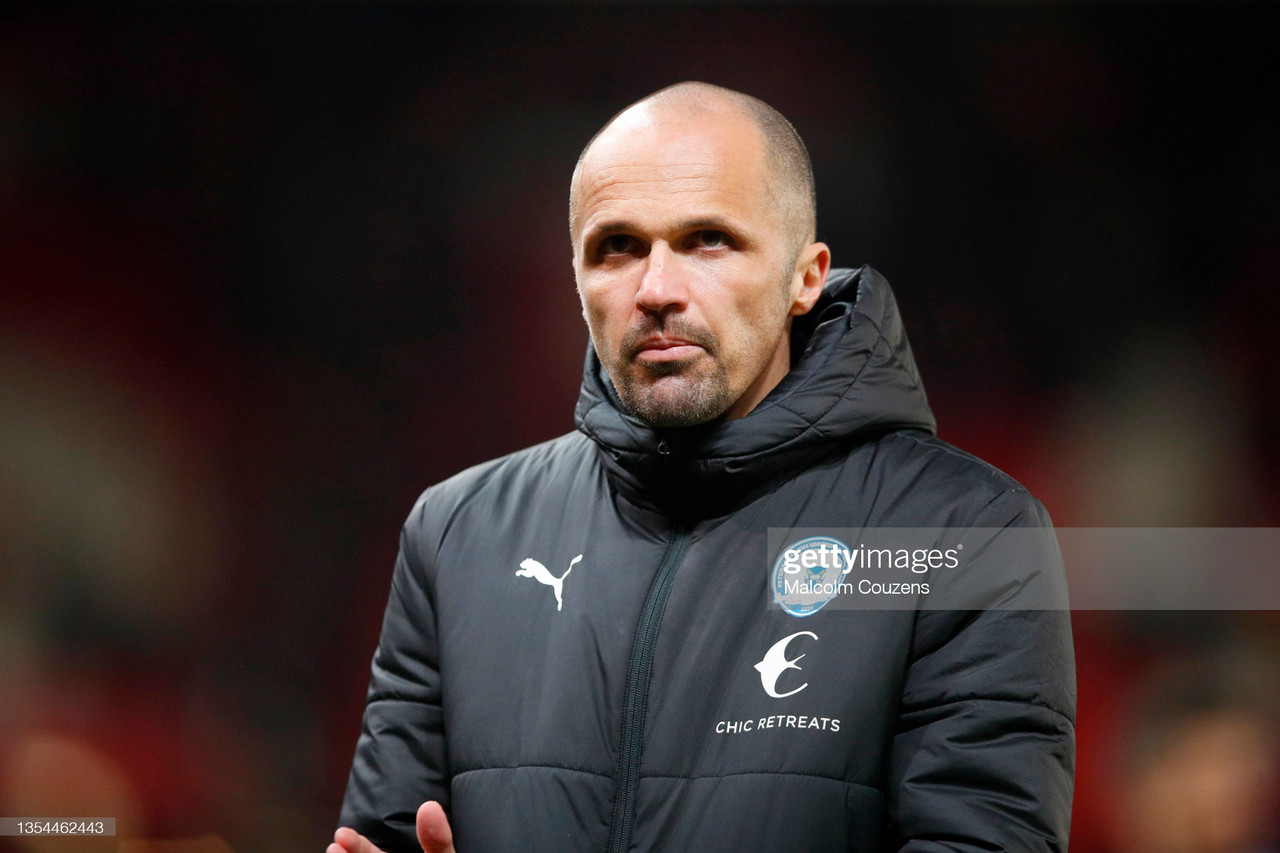 Peterborough Unitedassistant manager Matthew Etherington believes that the squad will stick together after another crushing Sky Bet Championship defeat.
They succumbed to a 1-4 defeat against Coventry City thanks to goals from Gustavo Hamer, a brace from Matty Godden and a Nathan Thompson own goal, with Jorge Grant replying for The Posh.
Coventry were very good, looking like they could have gone into a higher gear if they needed to, which they did not.
Posh created very minimal chances despite getting themselves back into the game before half time through Grant, but only created two more after the break in the search for the equaliser.
Opportunity missed for the hosts
"The manager said that there was an opportunity if we were better in certain areas and I thought in the second half we didn't do the things that we wanted to do particularly well.
"In the final third, that final bit of quality wasn't there unfortunately.
"That has been the case too often this season, but the group is a really good group that wants to get better and strives to get better so we are still in there with a shout.
"The results have gone for us today so we will keep going."
Visitors caused problems from the start
"We wasn't sure how they would set up and Godden up front caused us loads of problems, especially when we played the diamond in the first half. It wasn't correct.
"We weren't good enough in transition but Coventry were good in transition, they are a good transition team – they did it to us at their place.
"They created chances at will, and we addressed with a change of shape and I thought there was a better structure to us as a side.
"We got the goal before half time and especially at home you are still in with a chance, but it wasn't to be.
"Coventry still had another gear to get to in the second half."
Individual errors lead to poor goals says Etherington
"The first two goals are poor goals to concede at this level, you just can't do that especially against a team like Coventry.
"They were very good at the counter.
"If you are 2-0 down very early on it is going to be a tough afternoon but we got a goal back and we looked better in our shape.
"That being said, Coventry were far too good for us."
Just not good enough on the day
"The manager has just said in there he isn't going to be too down on them because on the day we just weren't good enough.
"We have to continue to work as a group and I think they will do that.
"They are a good group and they won't come away from each other as they are solid and they strong together.
"We have some big games coming up, particularly in February, and those fixtures are going to be key to our season.
"We know we need to be much, much better especially in terms of transition and the shape of our team and the distance of our team especially against a team like West Bromwich Albion so that's what we will work on this week and hopefully we will improve ahead of next week.
"Bali [Mumba] played his first 90 minutes for a while and I think he looked tired towards the end.
"Ricky [Jade-Jones] and Jonno [Clarke-Harris] got some more minutes but they didn't carry the threat they were brought on to give."
Peterborough stay three points adrift from safety thanks to other results today, Coventry rise to eighth on goals scored, five points outside of the playoff places.
As Etherington alluded to, The Posh travel to West Brom next weekend, while Coventry are at home to Queens Park Rangers.