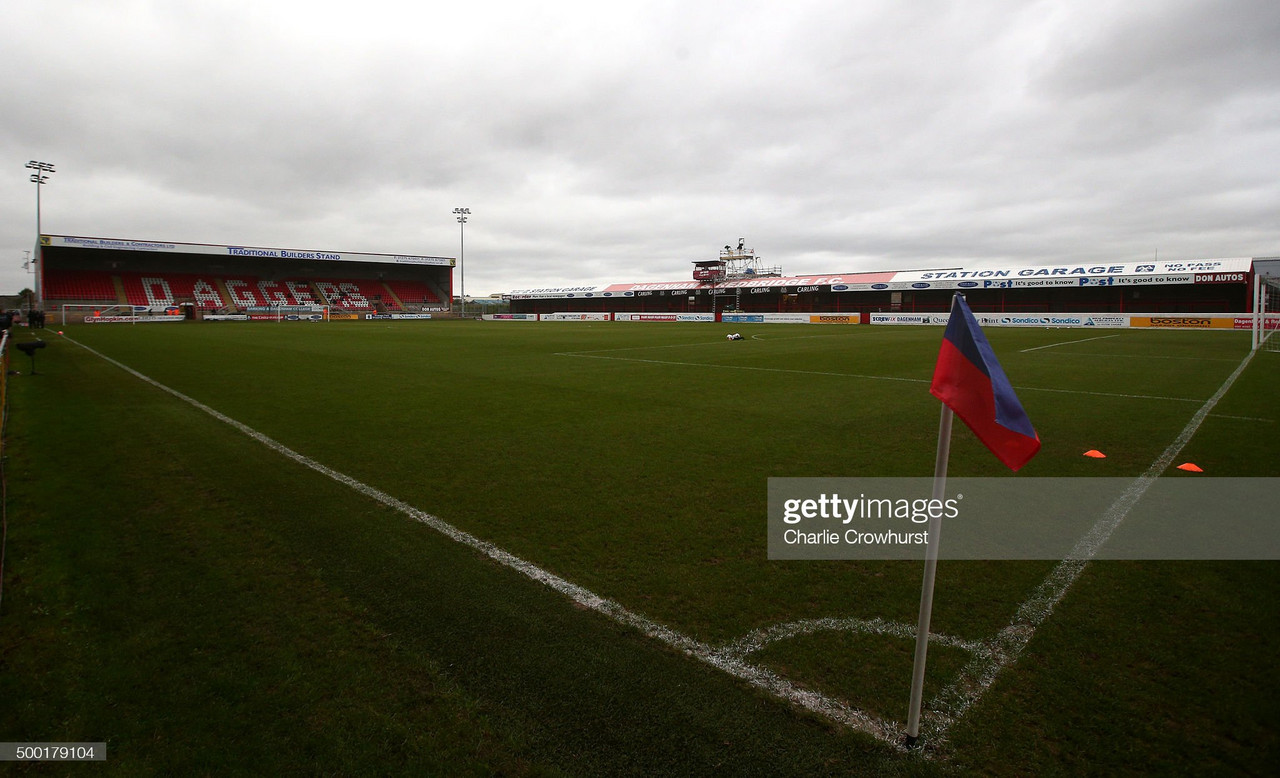 Dagenham & Redbridge approach this quarter-final after two 3-0 wins, following a rusty patch of form that didn't look good for them at the time.
However, after their recent win at Yeovil, The Daggers are set to continue their push for the National League playoffs as they sit in 10th.
Going down a division, York City are currently in the best form they could wish for, extending their unbeaten run to nine games on Tuesday night.
Looking to solidify their playoff spot, The Minstermen took on rivals Darlington in front of a bumper crowd at the LNER Community Stadium and came out 3-1 winners.
Dagenham have a fully available squad, apart from George Saunders who is out with a serious long term injury (leg break) and Sam Ling (groin injury).
New signing Ansu Janneh will be unable to make his debut after joining on Thursday due to him being cup-tied and playing for Walton Casuals in the earlier stages of the competition.
York captain Matty Brown may return to the starting lineup after having to make do on the bench for the previous two matches, following an achilles injury.
Lenell John-Lewis is cup-tied and will now return to Grimsby as his one-month loan spell expires, providing there is no loan extension.
Jack McKay is also cup-tied and will sit out of the squad for this game.
Loanee Sam Sanders is unlikely to start, still recovering from a broken hand.
AJ Greaves is also slightly doubtful after leaving the field injured on Tuesday night, diving badly into a tackle.
Dagenham & Redbridge: Justham; Weston, Johnson, Reynolds, W.Wright, Hare; Comley, Sagaf, Rance; McCallum, Morias
York City: Jameson; Duckworth, Kouogun, Brown, Barrow; McLaughlin, A.Wright, Hancox; Willoughby, Dyson; Donaldson
With both sides making it to the First Round of the FA Cup, one will make it further in the FA Trophy and Dagenham looked the be that side when they began their campaign against Southern League competitors Truro City.
The away tie at Treyew Road didn't turn out to be an easy venture for The Daggers as it took them 76 minutes to find the opener through Josh Walker. Truro then fired back with two minutes left to play to take it to penalties.
Tyler Harvey and Shane White's missed spot kicks cost the White Tigers the game as the visitors went on to score all four penalties.
Next up was a more comfortable victory for The Daggers - a Fourth Round matchup at home to fellow National League side Southend was sealed by second half goals from Mohammed Sagaf and Junior Morias.
Spennymoor Town were set to be the next victims of Dagenham & Redbridge. Sitting below York City in their league, Spennymoor were always going to be the underdogs.
Star man Paul McCallum claimed the first goal just after the break before Spennymoor's James Curtis was shown red, possibly helping The Daggers get over the line through Junior Morias' goal on 77 minutes.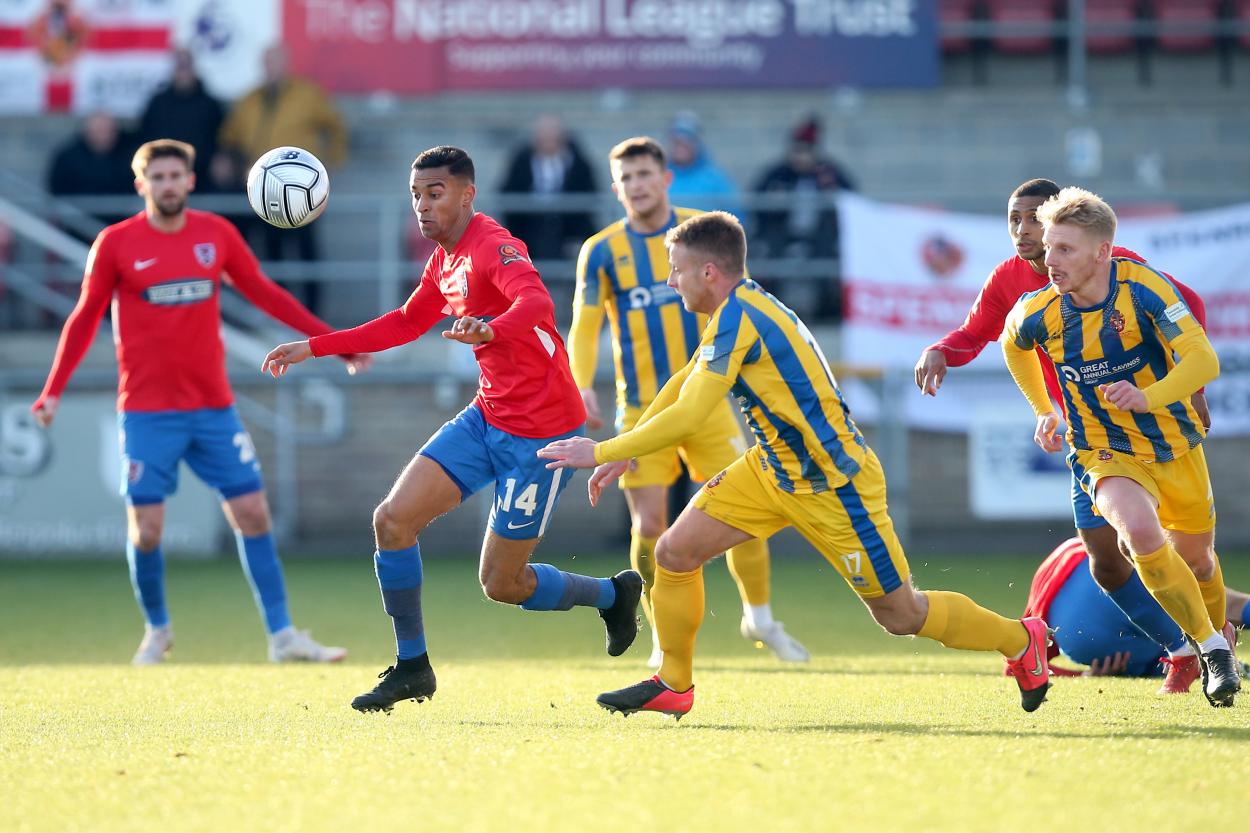 York City
Despite playing a game more than their opponents in this season's FA Trophy due to their National League North status, The Minstermen have still been victorious in all four matches they have played, comfortably winning each one in 90 minutes.
It all began on a wintry afternoon at home to Blyth Spartans. An early goal from Mark Beck within the first five minutes wrapped up the game for York, with Blyth seemingly the most dominant overall but struggling to find that all-important equalizer.
Then it was a trip down to Matlock Town where it looked like a penalty shootout was to decide the game, however Mark Beck got City over the line yet again with an injury time winner, heading home a Scott Barrow free kick.
Another home draw meant York City were to face National League South outfit Slough Town, but it was a York side with no Mark Beck - the striker who John Askey's side had relied on throughout the competition so far had returned to parent club Harrogate after the expiration of his loan spell.
They still managed to overcome the side from down South with yet another 1-0 win! Veteran Clayton Donaldson found the net during the first half to put City into the hat for the next round.
It was a familiar sight in the last-16 as The Minstermen were drawn at home to Morpeth Town. The hosts had already faced lower league Morpeth twice this season in the FA Cup, eventually beating them in the replay. But The Highwaymen hadn't lost a game since then...
But in brilliant form, York City somehow found their way back from 2-0 down to an extraordinary comeback. Mitch Hancox brought the game level with 12 minutes to play and captain Matty Brown broke the hearts of Morpeth fans and players with a bullet header in the final minute of normal time.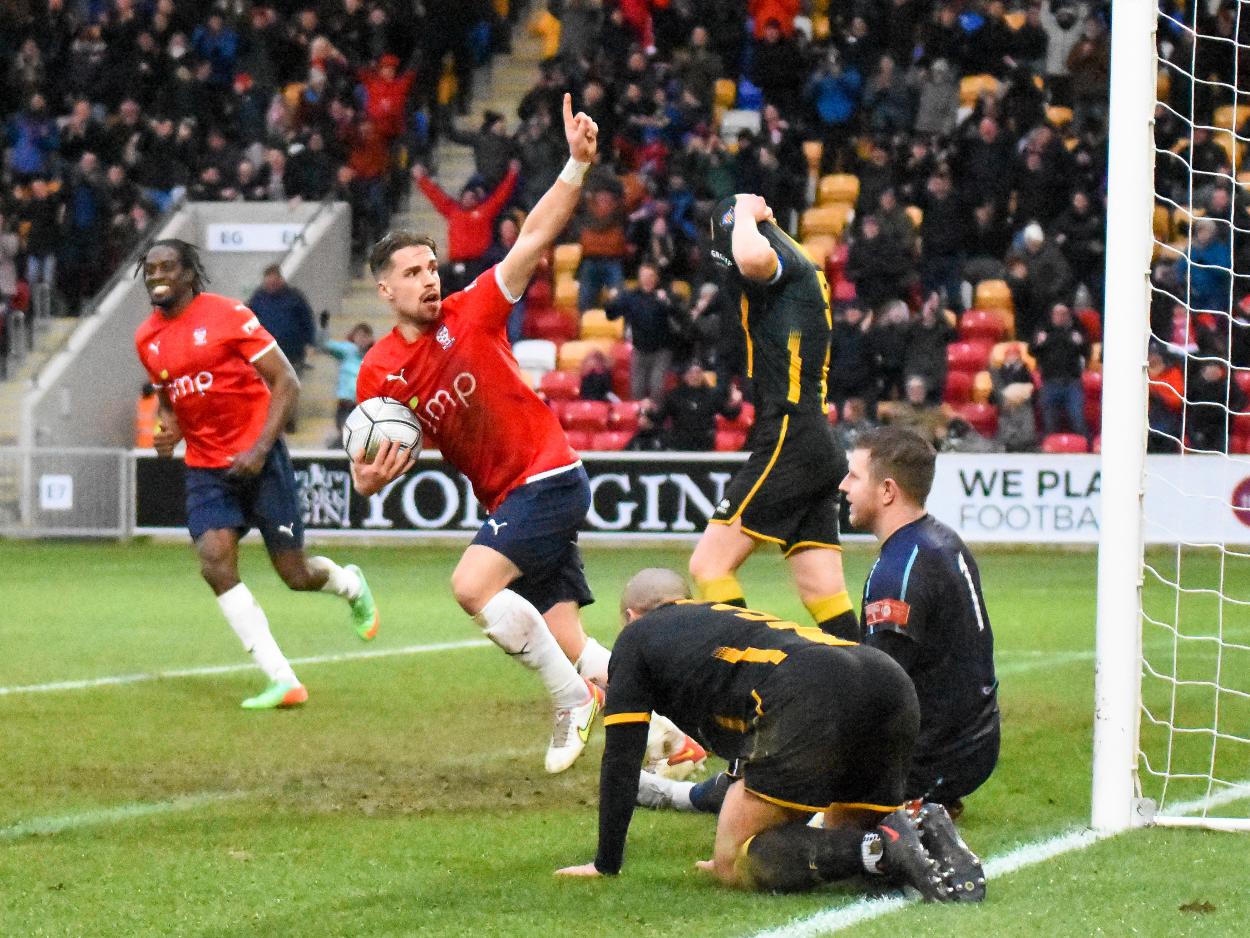 Paul McCallum
Paul McCallum is a prolific, standard number 9, has one of the best Non League records in the past 5 years and he can be one of the best in the division. He is on top form at the moment, scoring two braces in his last two matches for Dagenham.
McCallum equally poses a significant threat whilst in the air which is one of his best qualities, as well as just being a general danger in the box. If anyone is going to be a hero on Saturday, it could very likely be Paul McCallum.
Mo Sagaf
Another stand-out player for The Daggers is Mo Sagaf. He is a brilliant creative midfielder who just seems to carry the game on his shoulders at times, is brilliant on the ball and has a very good knowledge of the game.
Sagaf is definitely one of those players who can just change the outcome of a game off his own back.
Mitch Hancox
Hancox may be known to play at left back, but midfield is where he has found his form at York City. The goalscoring midfielder has continued to prove he may only be part human, adding yet another goal to his tally against Darlington on Tuesday.
His exeptional ongoing goal streak now stands at eight goals in just five games! Only one man can do the job for The Minstermen in this quarter-final and it has got to be Hancox!
Akil Wright
Wright never fails to perform and could easily be classed the star player in this York City team. His all-round work-rate is simply phenomenal and never stops giving his all for The Minstermen.
Incredibly, the workhorse has only been substituted off once this season!
What the managers have said
York City assistant manager spoke to club media following the 3-1 win over Darlington and commented on the upcoming trophy tie.
"We're going down there to win." "They're a good, strong team and it's going to be difficult", he added.
The player-assistant also hinted at the Wembley dream, saying, "It's an opportunity for the lads and the club to progress and eventually play at Wembley so we're going to do everything we can, put everything in there so we can get through."
James also praised the fans after an extraordinary 3579 made their way down to the LNER on Tuesday and it was revealed that over 800 were heading down to London on Saturday!
He described the support as 'ridiculous' and "amazing for this level to be taking that many fans to away games."
The City faithful have also played a huge part in the on-pitch form too - "It has really created such a good atmosphere for the players now as well. Even when it's 0-0, they're constantly behind us."
Dagenham & Redbridge 1-0 York City (5th March 2016)
York City 2-2 Dagenham & Redbridge (20th October 2015)
York City 0-2 Dagenham & Redbridge (7th February 2015)
Dagenham & Redbridge 2-0 York City (27th September 2014)
York City 3-1 Dagenham & Redbridge (4th January 2014)
Tickets are only available in advance, up to three hours in advance of kick-off. Click here to buy online from Dagenham's ticketing website, or visit the LNER Community Stadium Ticket Office during opening hours.
Away supporters will be situated in the SD Samuels Stand. Dagenham will open up further blocks in this stand for York fans once they sell out.
Adult: £15
Concessions: £12
Juniors (10-16): £5
Under 10s: £2
AWAY TICKETS: Block 2 tickets are available exclusively from the LNER Community Stadium ticket office - in-person sales only. 800+ already sold.
Other than watching the game live, there will be no livestream, but live commentary is available from BBC Radio York and Dagenham Mixlr
Kick-off is at 15:00 BST at the Chigwell Construction Stadium.
Live updates will be available through both clubs' social media and also through Jorvik Radio on Twitter.