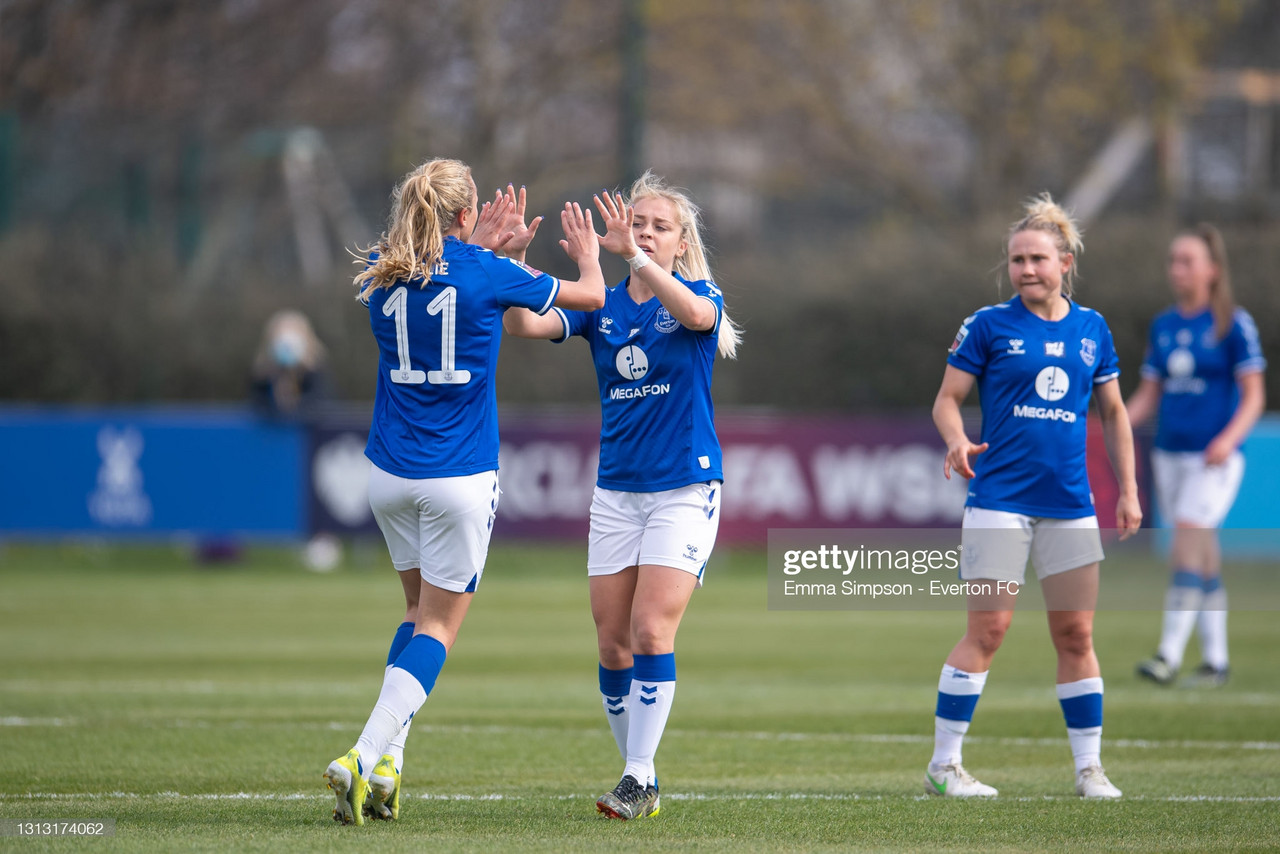 West Ham United have had a difficult outing in the Women's Super League this season, but a recent win over Reading and draw with Aston Villa have ushered them out of the immediate relegation zone ahead of facing Everton.
Prior to the international break, the Hammers chalked up a dominant 5-0 win over Reading, with Scottish international Martha Thomas landing a hat-trick alongside a stunning long range effort from Kenza Dali, with the scoring opened in style by Katerina Svitkova.
Speaking to the West Ham website, coach Olli Harder is confident in his team's ability to progress up the table: "The biggest thing for us is that we're moving forward and up the table with every game."
Everton have seemingly rediscovered their stride and after a rocky mid-season period of lacklustre results and now sit firmly in fifth place overall.
Manager Willie Kirk believes his wide players still need to develop their overall skill level. Speaking to the Liverpool Echo, he stated: "I think all our wide players have chipped in, but I think all our wide players could also point to a number of chances this year where they really could have done better."
Willie Kirk's squad will travel to the Chigwell Construction Stadium on Sunday for a 15:00PM (GMT) kick-off.
The international break saw a number of players from both teams appear for their respective countries.
French international Valerie Gauvin looked to have suffered another harsh injury as the French played England's Lionesses. The Everton forward was missing from the starting XI for France's second game against the USA.
West Ham have a fully fit squad to choose from for Sunday's fixture. Boss Olli Harder received some criticism for choosing to play goalkeeper Mackenzie Arnold as a midfielder for last week's Vitality FA Cup fourth round match against Chichester and Selsey.
West Ham United: Arnold (GK), Brynjarsdóttir, Flaherty, Fisk, Dali, Cissoko, Longhurst, Svitkova, Van Egmond, Leon, Thomas.
Everton: MacIver (GK), Wold, Finnigan, Sevecke, Pattinson, Christiansen, Stringer, Raso, Scott, Emslie, Sørensen.
Kenza Dali is starting to really come into her own with this West Ham team. Starting out her career at Olympique Lyonnais and Paris Saint-Germain, the French international has been a staple for the Hammers since joining in July of 2019.
Dali's stamina and recent burst of creative play may see her become a late season stand-out for West Ham. Coming back from a knee injury, she has been keen to make her presence felt on the pitch.
Hayley Raso notched up a perfect hat-trick against Brighton & Hove Albion before the international break, taking her season total goals to five in 19 matches.
The Australian forward has been blighted by injury throughout her career, but the Everton set up continues to build upon her clinical technique.
The last meeting of these two teams in 2020 saw Everton land a 3-1 victory with a pair of goals from the then substitute Lucy Graham. Nicoline Sørensen added a third for the home side.
Kenza Dali was able to land on the score sheet for West Ham, but the Hammers struggled to cope with Everton's dominant shape and high press.
This game will be shown worldwide on the FA Player when it kicks off on Sunday 15:00 at the Chigwell Construction Stadium.