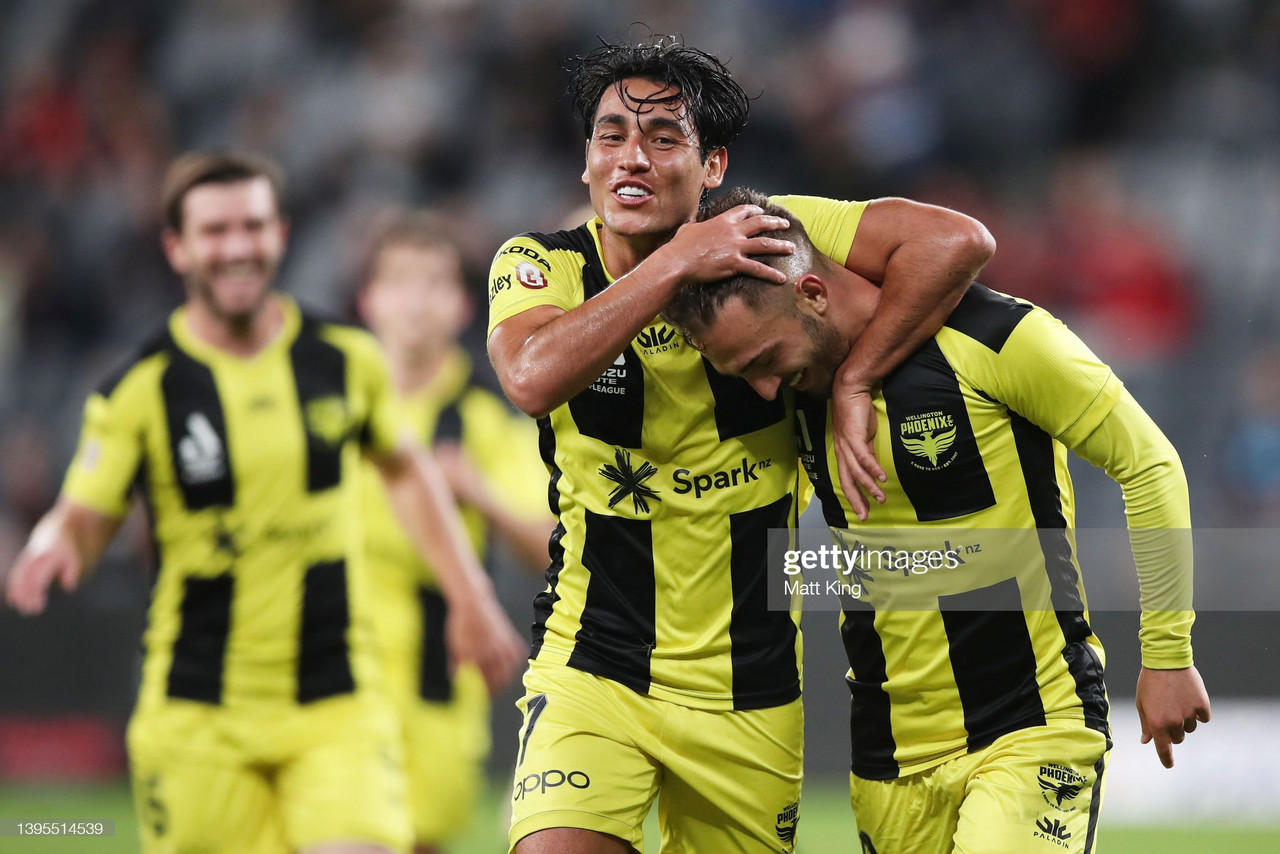 Reno Piscopo scored the decisive goal for Wellington Phoenix in their 2-1 away victory at Western Sydney Wanderers and sent them to the playoffs for the 2021/22 season in the Isuzu UTE A-League.
Sam Sutton scored for the New Zealand side after only three minutes, before Tomer Hemed restored parity just before the half hour mark.
Piscopo made sure of the Phoenix's top six finish on 65 minutes with a fantastic strike from the edge of the area - this after a VAR call denied Ben Old of a goal only three minutes into the second half.
Phoenix managed to keep the Wanderers at bay after Piscopo's goal, with Scott Wootton in particular denying Ramy Najjarine from inside the box. Oliver Sail also had to be on form to produce saves from Hemed and Bernie Ibini late on.
Talay: "We've got some great owners that have sacrificed a lot of things for us to be here"
Ufuk Talay was delighted in his post-match press conference and was pleased in the end that his time did it their own way without relying on other teams slipping up.

"Very happy with the outcome for tonight," Talay said after the game. "I'm very pleased for the group, I'm very pleased for my staff and I'm very pleased for the club at the same time.

"We've got some great owners that have sacrificed a lot of things financially for us to be here. And I'm very pleased for the families and the fans back home as well.

"It's been a challenging two seasons. Last year we came very close and just missed out but this year we've made it into the top six and now we look forward."

"I'm glad that we did it on our own and won the game tonight and didn't rely on other results to go our own way.

"I wanted us to be able to write and use our own pen, rather than rely on someone else's pen to choose our fate and our destiny.

"I'm very glad and very pleased for the group that they did it tonight and got the three points that we needed."