Arsene Wenger has refused to rule out taking the vacant England manager's job, but insisted he will see out his contract with Arsenal before making his next career step.
The Frenchman is approaching the end of his second decade in charge of the Gunners, whilst he intends to honour his final year on his contract.
"I'm under contract until 2017," he told BeIN Sports. "What I'll do afterwards, I don't know.
"But for the moment, I've always respected all of my contracts until the very end. I'll continue to do the same."
Wenger is "very happy" where he is at the minute, having won two FA Cups and a Community Shield since 2014, ending a nine-year trophyless spell.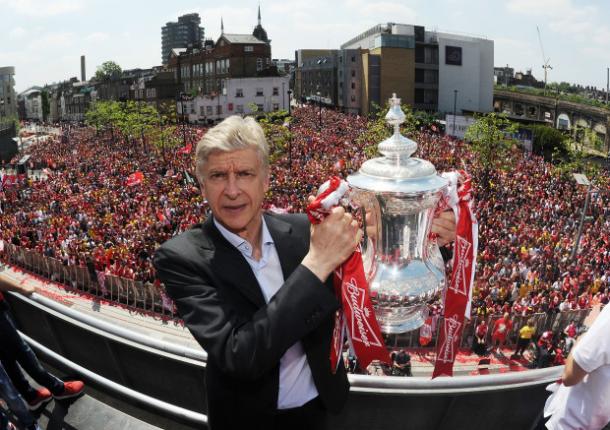 The 66-year-old remains confident that the FA will pick the right person to take England to the next level, who suffered disappointing losses in both Brazil and France.
"It's a good challenge at the moment for any manager since the team have just had two disappointments," said Wenger.
"I'm not talking about myself here. I think it's an interesting challenge because it's a young team that has quality players all the same and they're coming off two disappointments at the World Cup in Brazil and the European Championship here.
"So when things improve the new manager can only do better."
Over the past week, Gareth Southgate has ruled himself out of the running to be England manager, whilst Jurgen Klinsmann is odds on favourite for the job.
Sam Allardyce, Harry Redknapp, Guus Hiddink and Eddie Howe have all been linked with the position.
Arsenal to challenge for league title
Wenger has already brought in two new recruits ahead of the 2016/17 Premier League campaign.
Granit Xhaka joined the after a spell at Borussia Mönchengladbach, whilst Arsenal announced the signing of Takuma Asano via social media on Sunday morning.