Eddie Howe is the man responsible for the meteoric rise of AFC Bournemouth from League Two strugglers to Premier League flourishers, but what is it about Howe that makes him so successful?
Howe played 271 times for the Cherries, coming through the youth academy before a knee injury ended his playing career early. It is clear that Bournemouth is in his blood as he's been involved with the South Coast club since 1994. He has a great relationship with the fans, and knows the town very well.
Fan support is a great caveat for a manager being successful at a club, however there are many more meticulous reasons why Howe is proving to be one of the most exciting young managers in world football.
Howe is respected in the dressing room
Howe is a great believer in attention to detail. One example of this is the way he times training sessions and practices to the second to get the optimal performance from his players. Howe has stated that he is proud of these practices, being quoted in a press conference saying that he "keeps a record" of every session that he has ever done since he went into management.
He continued that looking back and reflecting is "just as important as looking forward" so he "constantly looks back" at his previous sessions for "inspiration".
Each training session is filmed and intensely analysed to look for details that the players can improve on, and how the details of each practice drill itself can be improved. For Howe, it is important to be innovative on the training ground to reduce tedium within the players, and ensure the players get what they need from the drills in preparation for match day.
Further to this, Howe makes sure fun activities such as table tennis and pool are not to be played before training in order to maintain the highest focus levels as possible in the players.
During training, Howe makes sure he gets all players involved and makes his players feel comfortable by shaking their hand at the start of training and talking to them throughout the session. Members of the academy are often getting involved in the senior sessions alongside Howe himself - applying his knowledge and skills to passing drills with the players. It's touches like this that make Howe a well-liked, well respected manager.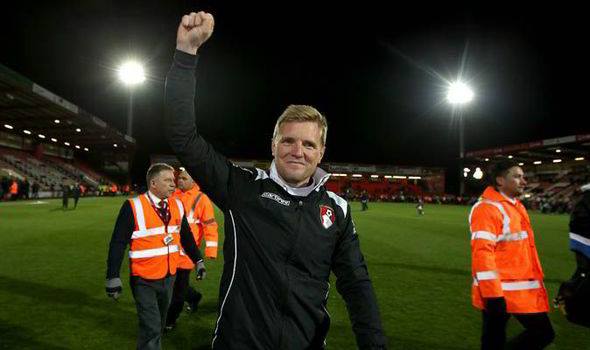 Howe has the backing of the owner
Having the respect of the dressing room is an integral part of being a successful manager, however, getting the backing of the board room is a much more important and harder task. This though, is another hurdle that Howe has overcome with ease.
Howe claims to have an exceptional relationship with club owner Maxim Demin, who states that Howe has always been "very level-headed" and does not overreact to a bad run of results – or vice versa.
Denim also says that he is desperate to "bring success" to Howe – whether it be through additional transfer funds or adding to the excellent coaching team – and also says that he and Howe are "always working towards success".
In the modern day, the revolving door of management means several clubs have a number of different managers per season. It is vitally important that a manager has a good relationship with the owner and it is important that a manager doesn't feel pressure after a string of a couple of poor results. Denim's words are proof that he and Howe have an almost perfect relationship, and this means the club is in an extremely healthy situation.
Howe offers perfect mix at Dean Court
It is clear that Howe has the perfect mix at Bournemouth: loved by the fans, respected by the players and backed by the board.
Howe and AFC Bournemouth seems like a match made in heaven, which has been proved in the miraculous rise of the South Coast club from almost going bust, to matching some of the biggest clubs in English football in the Premier League.
The only question that remains is what next for Eddie Howe? 'The future manager of England' is the expectation from many Bournemouth fans, and it's hard to argue against that prediction just by taking a look at his record with the Cherries. However, only time will tell for Bournemouth's very own 'special one'.