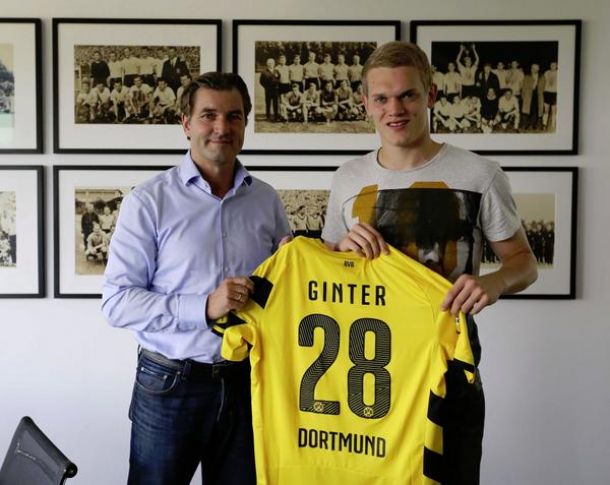 Freiburg defender Matthias Ginter has joined Bundesliga club Borussia Dortmund for €10 million on a five-year deal.
Ginter, 20, was an integral part of Freiburg's team last season and has made 81 appearances for Die Breisgauer, including representing the club at every level.
The defender arrived back from Brazil on Tuesday with a World Cup medal after Germany's 1-0 win over Argentina in the final.
"The transfer to Borussia Dortmund came after long and difficult negotiations, in which our ideas for a long time were apart," Freiburg sporting director Jochen Saier. "We had to weigh many questions before we finally decided, we as a society are extremely satisfied and acted responsibly."
Ginter was born in Freiburg and grew up following the club. In 2012 and 2013, the 20-year old was awarded the Fritz Walter Gold Medal.
"The fans here have supported me from the beginning and a large proportion of the successes of the past years," Ginter told the clubs wesbite.
"I will greatly miss home here, but also I want to make the next step now. I want to thank the entire SC Freiburg staff and fans for the great time."
"A boyhood-dream came true for me today.I've always been a big BVB fan."
Ginter will wear the number 28 for the coming 2014/2015 Bundesliga season.