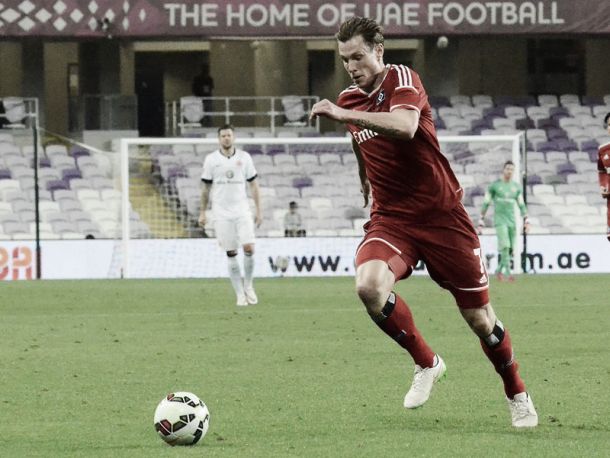 Kaiserslautern goalkeeper Tobias Sippel has been attracting the interest of Hamburger SV, as has Hoffenheim man Koen Casteels, according to Transfermarkt.
The Dürkheim-born shot-stopper has played nine times at U21 level for Germany, and many are surprised he hasn't moved to a Bundesliga club following FCK's relegation in 2012.
However, Sippel has remained loyal, and has as a result amassed 177 appearances for the cub despite being just 26 years old.
A commanding 'keeper with great reflexes, Sippel has also attracted the interest of other Bundesliga clubs, and with his contract expiring in the summer there are several clubs sniffing around.
The other goalkeeper to be attracting Hamburg is Hoffenheim back-up Koen Casteels of 1899 Hoffenheim. A promising young keeper, he had his starting spot taking by the signing of Oliver Baumann from Freiburg in the summer, and will potentially be seeking pastures new to continue his career.
Casteels is contracted in Hoffenheim until 2017, but with a market value of €2.5million, his employers may want to cash in while they can and they are safe in the knowledge that they have subsequent cover.
The current goalkeeper situation at Hamburg is not beneficial for Rene Adler, and it is possible he may want to leave the club if he continues being number two behind Jaroslav Drobny. Nevertheless, he may stay on as the older Drobny (35) could well retire into a coaching role at some point in his contract.
In other news for Hamburg it appears all talks of Marcell Jansen leaving the club have been put to bed.
The 29-year-old was reportedly subject to interest from Portugese champions Benfice, but an interview with him suggests no formal approach was made.
"There is nothing concrete," says the 45-times capped player in an interview (from Morgenpost). "And if there should be a development then HSV would have to communicate."
Signed from Bayern Munich, Jansen has 144 Bundesliga appearances for Hamburg and 179 in total, while amassing 234 Bundesliga appearances when including Mönchengladbach (where he graduated from the youth academy) and Bayern.
The left-sided player has embraced the fight for a place in the team this year, appearing seven times for the club, but the fact is he hasn't had the production of a player they signed for over £7million back in 2008.
Nevertheless, the attitude and professionalism of Jansen cannot be doubted, and he remains committed to the cause at HSV.
"I work with passion and I am wholeheartedly here - just like the past six and a half years."