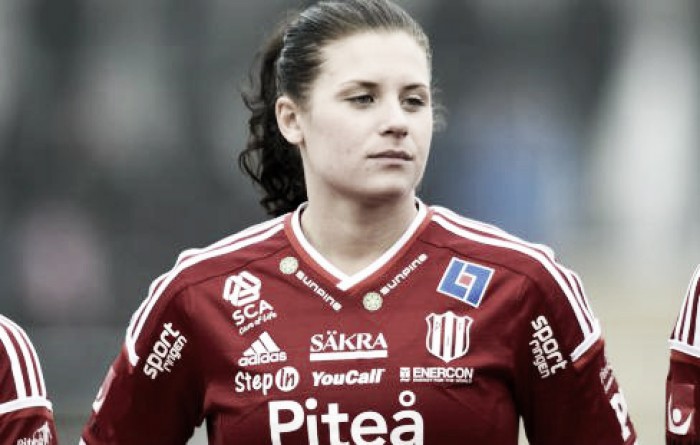 Piteå IF's dreams of repeating last season's heroics in the Damallsvenskan may be gone after Hanna Pettersson tore her ACL.
The injury occurred at the end of a session in Bergsviken and it is the second time that she has suffered the problem, after tearing it back in May 2013.
Sporting director Leif Strandh "feared immediately" that it would be a repeat, and the "tough news" a week later confirmed their initial concerns.
Striking dilemma after Hammarlund departure
The 28-year-old striker finally got through a campaign injury-free last term, as she scored 10 goals in 22 games to help her club finish an impressive third.
Along with Pauline Hammarlund, they contributed 26 of Piteå's 45 goals. Now that Hammarlund has moved on, it does not look good for the Norrbotten outfit.
Stellan Carlsson, their manager, is thankfully they "already have two talented strikers" in the form of Felicia Karlsson and Tempest Marie Norlin.
Carlsson said the club "don't have the money" for a "top international player", adding "there is no guarantee" that they could replace Pettersson.
Strandh went even further, saying that no-one can fill her spot for a "sensible price".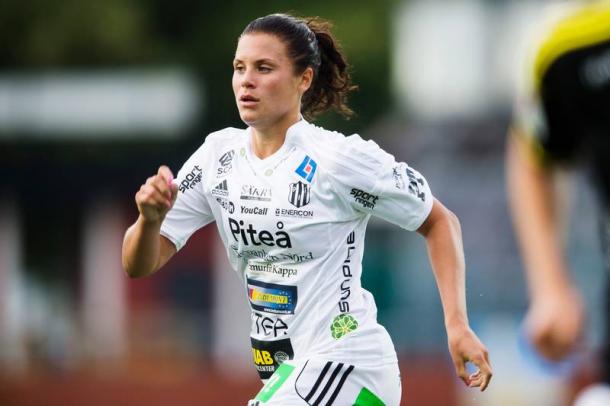 An untimely injury - Strandh
It is immediately clear to see just how much the team valued Pettersson and her contribution to the team.
Coach Carlsson admitted she was a "team player" who made her "surroundings better", as well as finally showing "the level she [Pettersson] belongs to" when injury free.
With the side up against Göteborg FC on the opening day in April - a little under three months away - it is somewhat coincidental that they'll be facing Hammarlund.
The likes of Nina Jakobsson, Lena Blomkvist and Irma Helin will now be required to provide the necessary support from midfield, in order to help out the youthful Karlsson and Norlin.