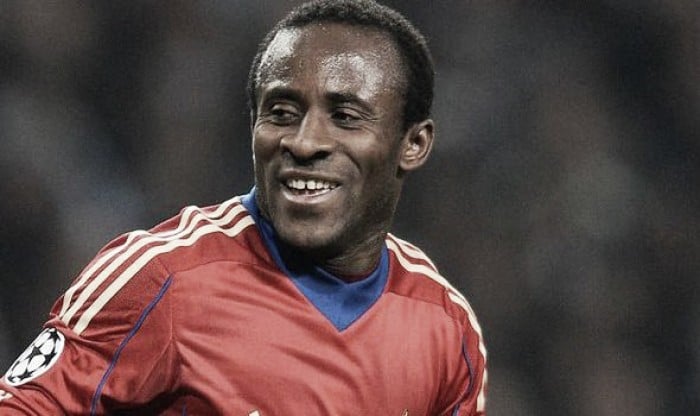 It has been a rough couple of months for the Ivorian striker Seydou Doumbia as he has struggled playing football for the past couple of months. But still he is being pursued by many clubs including French club Marseille who want him on loan. But there are complications as his parent club, Roma have reportedly rejected the deal.
Struggling striker
After moving to Roma from CSKA Moscow for a fee of 14.4M Euros last winter, Doumbia struggled with the Italian side as he failed to produce. He only scored twice in just 13 appearances for the club and he was subsequently loaned back to his old club. The loan deal is for the entire season and don't expect Doumbia back in Rome next summer however.
The striker is reportedly looking for a move away from the club and he is being chased by many sides. Premier League clubs such as Swansea City are looking at his services and he is also reportedly weighing a move to China. While the quality of football may not be as high in China as in places like England, the money will be there for Doumbia.
Marseille can't get their man
One of the clubs interested in Doumbia's services is the french club Marseille. Marseille have struggled with a fanancial crisis this summer, forcing them to sell a lot of their best players. They have also struggled on the pitch as well as they sit mid table in Ligue 1. They are now looking for offensive help and are looking to get Doumbia to France and they are very interested.
"It is clear that in a club like Marseille, which is one of the best French clubs, does not leave Seydou indifferent. " said Doumbia's agent Jean-Bernard Beytrison (via Football Italia)
But Roma have reportedly rejected the deal for a loan offer. Things may change but as of right now, Doumbia isn't going anywhere.