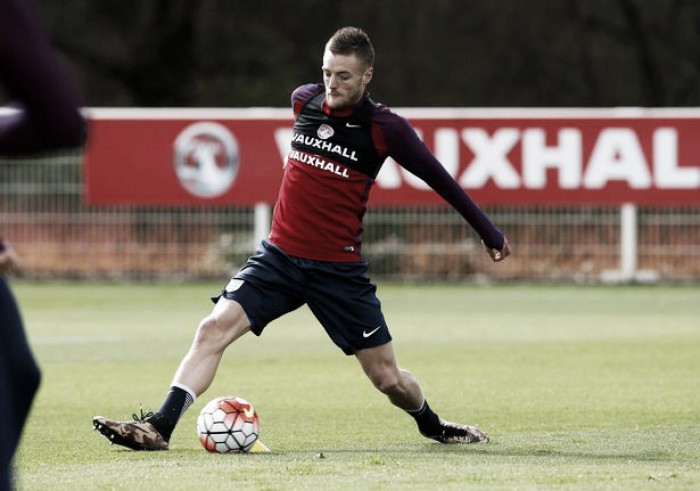 After having the greatest season of his career and helping Leicester City pull off a true fairytale story, there should be no surprise that Jamie Vardy is a wanted man.
Arsenal have officially placed a bid, matching his buyout clause in an attempt to sign the striker ahead of next season as Arsene Wenger once again hopes to take the Gunners back to the top of English football.
Whilst this is certainly a huge decision for Vardy and one that won't be simple to make, England's first Euro 2016 game is only days away and, with the hopes of a nation on their shoulders, all 23 men must be fully focused on the task at hand, including Vardy.
Now, both Roy Hodgson and fellow teammate Daniel Sturridge have urged Vardy to concentrate on his country, rather than be lost in the chaos of transfers.
Sturridge on Vardy's situation
The Liverpool striker has come to his teammate's aid over the situation and assured England fans that "everyone" is there for one thing only and that is to win the tournament and represent their nation. Sturridge insisted that the entire squad are focusing on heading to France with the "right mentality" and "right frame of mind" and that includes Vardy.
Sturridge will be in direct competition with the Leicester man for a starting place in the Euros, but he isn't focusing on that or any "speculation" outside of the task at hand, which should come as positive news to England fans.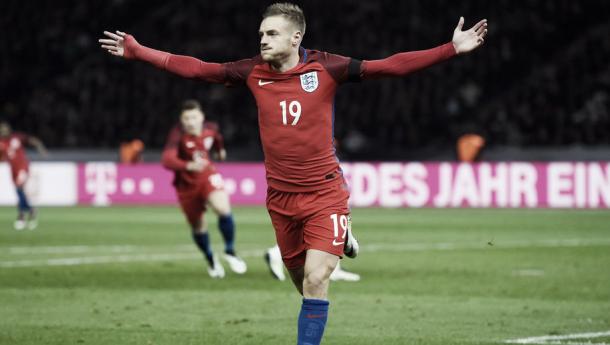 The boss' opinion
For Hodgson, the transfer news surrounding Vardy will be the last thing he wanted as he will have hoped not to see his side unsettled.
Whilst he insists he is not trying to "block players" from making transfers, as far as he is concerned whilst players are with England he expects them to "stay focused" on England.
Hodgson insists that all of his squad are aware they are on "England duty" and that this is not the time for "sorting your future" or "driving off for medicals."
Even though he knows that agents can contact his players, he will not allow them to leave to sort transfer deals and instead will tell clubs they had "better bring [their] people [to France]" showing exactly where the focus is.