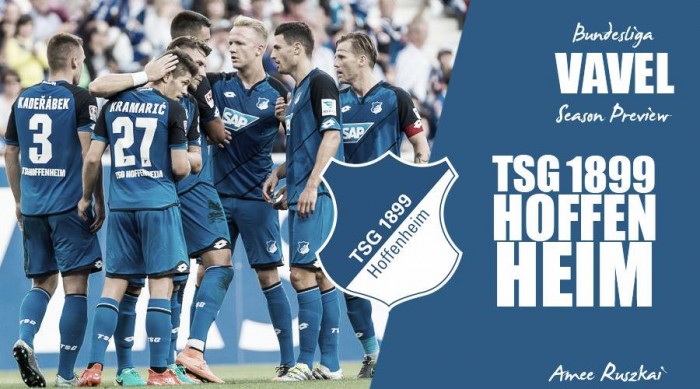 After last season's mighty collapse - one which saw them almost relegated from the Bundesliga - it's time to rebuild for TSG 1899 Hoffenheim.
With Kevin Volland having left for big bucks now, after Roberto Firmino did the same last summer, it's time for Julian Nagelsmann to build the next exciting crop of players to try and take the club to that European place they have craved ever since promotion in 2008.
A flurry of summer business has included some impressive ins, and the manager will feel he has a ton of potential to work with - especially when you factor in those already at the club.
But Hoffenheim always seem to fall short. Be it injuries that curse them, or torrid blips in form, they always seem to slip up just when they are on track for something good.
Will this season be any different?
Last season - Hoffenheim survive by the skin of their teeth
The only way last season could have gone any worse for Hoffenheim is if they had been relegated from the Bundesliga.
Die Kraichgauer finished eighth in 2014-15, two points off of a place in Europe, but in 2015-16 they fell seven places, avoiding a relegation play-off by a single point.
The club were four points off of going down for certain, which was particularly incredible given that Firmino was the only real star they had lost over the summer window.
His contributions were sorely missed, but the team as a whole were under-par in a season to forget in Baden-Württemberg.
The tone was set in the opening days of August when Hoffenheim fell 2-0 to 1860 Munich in the first round of the DFB-Pokal and the campaign followed this disappointing trend throughout as fans simply waited for the nightmare to end - hoping that their side would still be in the top flight once it did.
Fortunately, they scraped through the season and a run of five games unbeaten as March turned in April helped them stay up, with wins over VfL Wolfsburg and Hertha BSC crucial in them saving their skins.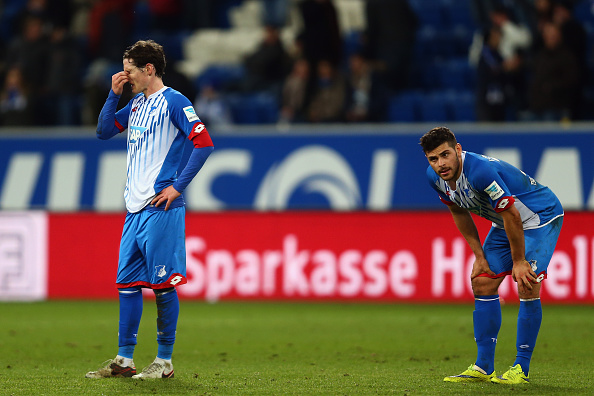 This season - Time to get back on track
After last year's complete collapse, Hoffenheim will simply be looking to get back on their feet this term.
A comfortable mid-table finish should be the aim; something that can help them restabilise and lay a strong foundation to build on in the years to come.
With so much change around the team, it will be about letting the new crop gel and settle too. Things might not be easy to start, with the players looking to get familiar with one another on the pitch, but a sudden spurt of chemistry and understanding at the halfway point of the campaign will be well received in the stands.
The additions that die Kraichgauer have made are impressive ones, with plenty of heads turned towards Hoffenheim as perhaps a surprise package for the upcoming season.
However, the additions are also large in quantity and so one cannot expect them to perform to their potential from the off. A solid year this year would surely put them in good stead for a terrific one next term, though.
Transfers - Plenty of business done, with some solid additions
It's been a very positive transfer window for Hoffenheim, even with the loss of Volland to Bayer Leverkusen.
Last season's top scorer is the headline departure, though Tobias Strobl's move to Borussia Mönchengladbach is another key one after the defender made 85 league appearances over three seasons.
Back-up goalkeeper Jens Grahl has departed in search of more regular opportunities with VfB Stuttgart, while Kevin Kuranyi also leaves in disappointing fashion, having failed to provide the goals many expected him to upon signing last summer.
The incomings, meanwhile, have been impressive ones. Andrej Kramaric has earned himself a a permanent deal following five goals after his January loan move, while Sandro Wagner's spectacular season for SV Darmstadt 98 in 2015-16 paved the way for him to move to die Kraichgauer.
The latter scored 14 goals in 32 Bundesliga games last term, but Hoffenheim managed to snap him up for a measly €2.74 million, while Kramaric cost just under €10 million. With Volland having gone for €17 million, the team's attacking line looks to be well restocked, and with over €4 million spare.
The team have balanced the books very effectively over the summer in fact, and their business can be applauded.
Kerem Demirbay is perhaps their most impressive signing, especially for less than €2 million. The attacking midfielder scored 10 goals on loan at relegation-threatened Fortuna Düsseldorf last term, leaving many bewildered at both Hamburger SV's unwillingness to give him another shot and the low fee they let him go for.
Midfielder Lukas Rupp can also add goals to the team, as well as a great work ethic in the engine room, having joined from Stuttgart after five goals in their dire season last year.
Kevin Vogt is another recruitment who adds depth in the centre of the park, while Marco Terrazzino is yet another attacking addition to excite the crowd.
Benjamin Hübner is a lone defensive signing, the centre-back arriving from FC Ingolstadt 04, but a lack players following him from elsewhere to the back line of Hoffenheim will be a concern.
Die Kraichgauer are known as being one of the most exciting teams to watch in the division, but their erratic defending is a big reason for this and it clearly has not been addressed during the close season.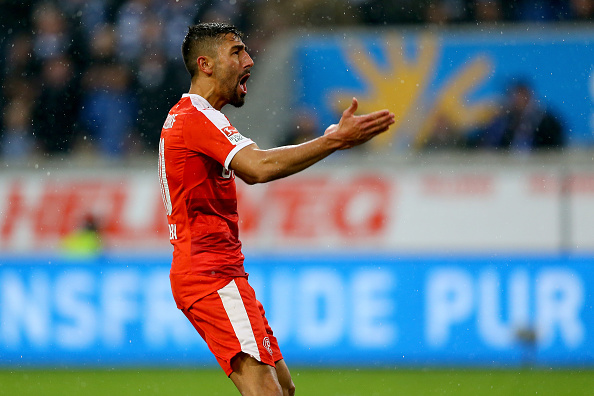 Pre-season - Hit and miss summer for die Kraichgauer
Hoffenheim's summer preparations have been rather bare in terms of playing matches, in comparison to other teams anyway.
Still, when the Bundesliga kicks off, die Kraichgauer will have played five friendlies and one DFB-Pokal fixture, which is a relatively normal amount of games.
So far, results have been a mixed bag. They kicked things off with a 4-0 win over Swiss Super League side FC Vaduz, but a 2-1 loss to Belgian top flight outfit KV Oostende was unimpressive and a goalless draw against Turkey's Besiktas was similarly lacklustre.
However, a 2-0 win over Serie A side Chievo and a draw against Spain's Athletic Bilbao were positive results to finish with ahead of Sunday's DFB-Pokal clash with fourth division Germania Egestorf.
Nonetheless, the main thing for Nagelsmann during pre-season will be for his team to spend as much time together as possible - on the pitch, on the training ground, and outside of footballing surroundings.
He will be looking to build chemistry off and on the pitch in his squad, and game time will help them build an understanding.
Pre-season is also about the players finding their feet, discovering form and growing in confidence; things Mark Uth will be more than aware of after he scored three goals in the first two summer friendlies.
A double against Vaduz and one against Oostende were then followed up with a strike against Chievo, with it clear that the German striker hasn't forgot where the net is. He will be looking to pick up where he left off last year - having scored eight goals in 16 Bundesliga starts.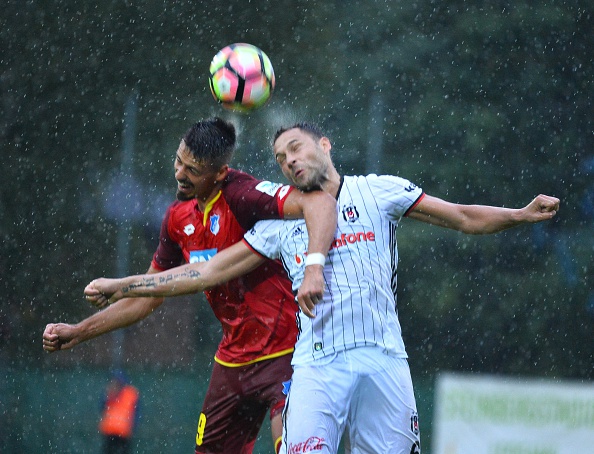 The squad - Defending a lost art in Baden-Württemberg
After last year's calamitous season, the Hoffenheim squad is looking fantastic going into 2016-17.
Going forward in particular, the strength in depth is overwhelming. With four senior strikers, seven wingers and nine central midfielders - three defensive, three box-to-box, and three attacking - Nagelsmann is spoilt for choice when it comes to team selection.
The competition for places will be exciting, not to mention rewarding for the players as they are pushed to their best, while the team should remain fit and fresh-legged throughout the entire campaign.
After how hard the side took Firmino's departure last summer, the fact that the chance-creating and goal-scoring burden can be shared by several players is another positive, meaning that Hoffenheim are not dependent on the form and fitness of just one or two.
However, as aforementioned, the lack of defensive recruits this summer is alarming - particularly in the wing-back positions.
Though Sebastian Rudy can operate as a right-back - the team will start the season with just two natural full-backs, with Jeremy Toljan away at the Olympics. Nagelsmann will have little choice but to start Pavel Kaderábek and Jin-Su Kim in the two wide, defensive spots against RB Leipzig on the opening day - who will probably have played the full 90 in the cup the week before too.
How long they will be without Toljan is unknown for now, with him surely to be given some time off, which doesn't bode well for the opening weeks - especially with the wing-back role so much more demanding that a full-back role.
Nagelsmann could try some of his wingers in these positions, but given how wild Hoffenheim's defence can be, it surely wouldn't help their cause when tracking back.
Conceding goals is the big flaw in their game, such is the open and attacking style this team play. They rely on out-scoring the opposition so are never phased when they fall behind in games, but this is certainly something that will hinder them as they look to take steps first towards re-establishing themselves in mid-table, before pushing on for places in Europe - be it this season, or in the future.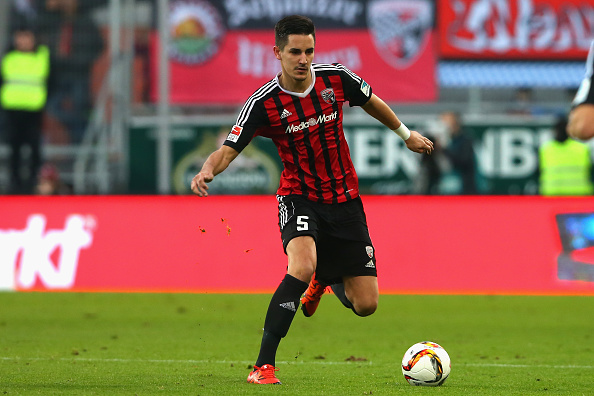 Key players – The attack is where it's at
While the defence is understandably questioned, things would be a lot worse for Hoffenheim if it wasn't for certain big characters at the back.
Oliver Baumann is up there as one of the best goalkeepers in this league, while centre-back Fabian Schär has the potential to enjoy an incredible career.
Hübner arrives having been one of the stand-out performers last term too; not just for Ingolstadt but in the league in general.
However, it's all about the attack for this team, and with the players they can boast, it's no surprise why.
Nadiem Amiri is their bright youth prospect; an attacking midfielder who took his chances with the first team last season to justify the hype around him.
He will develop at an even faster rate with competition for his place, and that's exactly what he will get this year. Demirbay is one of the steals of the summer window, with him not just bringing talent and goal-scoring ability to Hoffenheim, but a determination to prove Hamburg wrong.
Demirbay had a stellar season with Fortuna Düsseldorf in the 2. Bundesliga last year, but HSV still couldn't see a place for him in their team. He will get a shot at the top flight with die Kraichgauer though, and will want to show his previous employers just what they're missing.
Demirbay will look to form a good bond with the strikers in front of him, hoping to work off of his teammates and also create chances for them to score in his free role. If he can do this, Hoffenheim can almost be assured of goals, such has been the clinical recent form of their forwards.
Uth's return to Germany last season was an enjoyable one, as he bagged a goal in every other game he started, finding his feet in the Bundesliga once more. With confidence under his belt from a strong first campaign back in his homeland, he will look to push on and surpass double figures this term.
Meanwhile, Wagner enjoyed a similarly prolific record last year with a Darmstadt side much less creative than Hoffenheim. The switch to an attacking side who love to surge forward and create plenty of chances can only be a good one for him and his goal-scoring record, such is the composure in his finishing.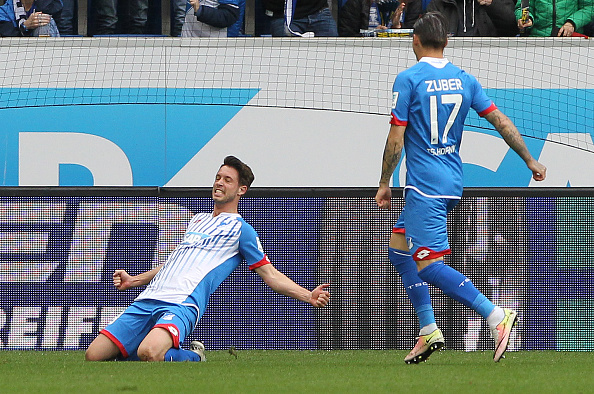 The boss – Student of the game, Julian Nagelsmann out to establish himself
It's fair to say that Julian Nagelsmann's path to managing a top flight club has been very different to anyone's else's.
After a series of knee injuries saw him end his playing career while he was still playing at under-19 level, the defender turned to coaching and took up a role in FC Augsburg's youth set up.
He then returned to former club 1860 Munich for a couple of years, before switching to Hoffenheim and becoming the assistant manager of their under-17s when he was just 23-years-old.
Nagelsmann took charge of the U17s outright the following season and would continue to work his way up the club's coaching ladder - assisting the first team for a season before managing the U19s until midway through last season.
He was set to replace Huub Stevens this summer, and become the youngest manager in Bundesliga history in the process - to be aged 29 when he would manage his first competitive game.
Instead, Stevens resigned due to health problems in February and Nagelsmann stepped in early to take charge, aged 28.
The young man oversaw 10 games in his first taste of senior management, winning six, losing two and drawing the remaining two in a solid start to life in the hot seat at the Rhein-Neckar-Arena.
A student of the game, the only thing Nagelsmann lacks is real footballing experience, at senior level anyway, and so he will need his coaching team to support him as best they can as he readies himself for his first full season in charge.
Due to his background in the game, the 29-year-old is a very intelligent coach though, one who knows how to adapt tactically to different situations.
Furthermore, Hoffenheim fans can be excited about the future with Nagelsmann at the helm. This is a man who has spent six years with the Academy, a man who knows just what talent he has available to him in the youth set-up.
With Amiri making a senior impact, and players such as Kevin Akpoguma causing a buzz with the youth coaches, this could be the start of a very exciting era for the club, with Nagelsmann and his potential leading that optimism.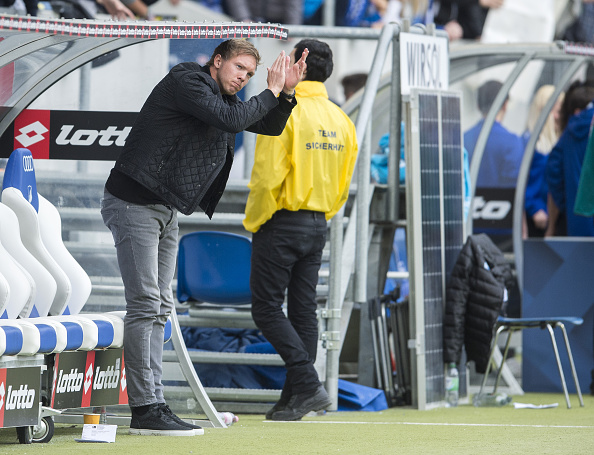 Can they meet expectations?
There is no reason why Hoffenheim can't have a good season this year.
There should be no relegation battle, or any checking over the shoulder for the chasing pack.
It won't always be smooth sailing, such is the erratic nature of their defending at times, but Nagelsmann had lead this side - a side he has now made his mark on over the summer - into mid-table early on.
Granted they work hard from the off and steady themselves in the right area of the table, they can then look forward and keep their eyes fixed on the possibility of a European place.
Nagelsmann has an eye for potential after all his years working with the youth, that much is clear from his summer signings. The team that is being built is a youthful and promising one with a bright future.
2016-17 could be the start of something special for Julian Nagelsmann and, TSG 1899 Hoffenheim.