Lukas Rupp has made an instant return to the Bundesliga, joining TSG 1899 Hoffenheim after being relegated with VfB Stuttgart at the end of the 2015-16 season.
Rupp leaves Die Roten after just one season with them, having joined from SC Paderborn 07 in the summer of 2015 following their own relegation to the second tier.
Hoffenheim will hope that the circle doesn't complete itself as Rupp looks to avoid a third successive relegation since leaving Borussia Mönchengladbach two years ago, who he joined at the age of 20 but failed to make an impact with.
Instead, Die Kraichgauer will hope he helps them improve on last year's 15th place finish by adding his creativity to their side.
Rupp impressed by TSG
Speaking to Hoffenheim's official website, Rupp opened up on his switch to the club, saying that "good discussions" with Director of Football Alexander Rosen and manager Julian Nagelsmann "convinced" him to make the move.
"Both made good arguments for TSG and the club offers me outstanding prospects for further development," he said. The 25-year-old is also now much closer to his hometown, Heidelberg, with the move, something he says is "very important" to him.
Upon arriving at the club, Rupp has described the facilities as "outstanding" and is clearly impressed with his new home too.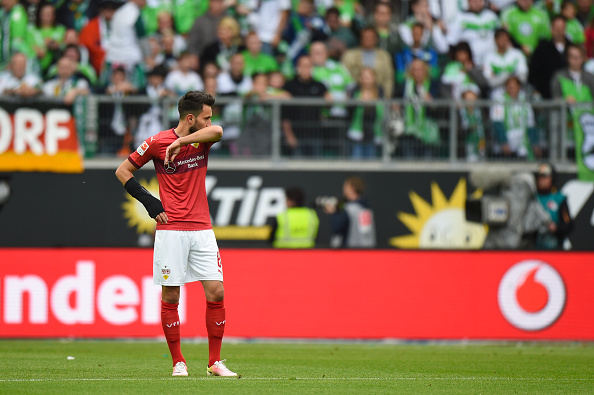 Raring to go
With the new season hardly far away now - just over a month left to wait - Rupp cannot wait to get started with his new club either.
The attacking midfielder is keen to "continue to progress" on a personal level, but he also wants to "have a good season with the team."
He continued, saying: "At the beginning, it's also important for me to integrate well and have a solid pre-season so that I stand a chance of being selected for the opening game."
That opening game will be against newly-promoted RB Leipzig, as was revealed today, and Rupp realises it won't be easy as they will be carrying momentum into the season.
However, he admitted "it's always tricky" in the first few games as you don't know "how the other clubs will set up and play."
With Hoffenheim at home though, they will be keen to start with a win, with Rupp saying it will be "nice" to kick things off in front of their own fans.
Before that though comes pre-season and settling in, for the attacking midfielder at least.
"I've already trained a few times in Stuttgart. But now it's actually time to get going and I'm really looking forward to it," he said.
"I can hardly wait to meet my teammates," Rupp added, saying that he thinks the players "will make [him] feel welcome" as he joins them for the 2016-17 campaign.