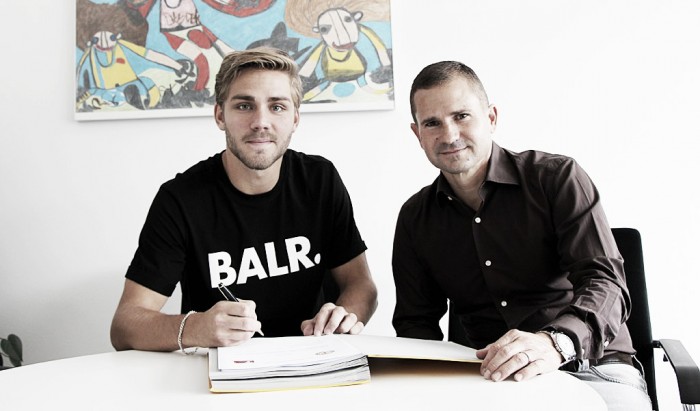 On Tuesday, Eintracht Braunschweig announced the arrival of Christoffer Nyman from IFK Norrköping.
The striker has signed a three-year deal at the Eintracht-Stadion, with both clubs agreeing to stay silent in regards to the transfer fee.
The 23-year-old becomes Torsten Liebecknecht's sixth arrival of the summer, and continues on Braunschweig's recent record signing of Nordic forwards.
Nyman makes first move outside of Sweden
Aside from a brief loan spell with IF Sylvia Norrköping, Nyman has spent his entire career with IFK Norrköping.
In total, he has scored 47 goals and added 20 assists in 166 games at the current Swedish champions.
While that record may not seem too impressive, it is in the last two seasons that Nyman has truly shown his scoring potential. At just 23, this can only be exciting for Eintracht.
After notching up 10 goals and four assists in 29 appearances during the 2015 season, he surpassed that with nine goals and six assists in just 19 games this year.
Nyman is another new face from Scandinavia
Despite Mads Hvilsom not working out as planned, this could be another fruitful scouting trip to the north of Europe for Braunschweig.
Gustav Valsvik has already arrived from Strømsgodset and has settled in well at centre-back.
The excitement of record signing, Suleiman Abdullahi from Viking has been put on hold due to injury woes.
They followed on from Joesph Baffo last summer and Emil Berggreen the year before that, as the Lions continue to pick up gems from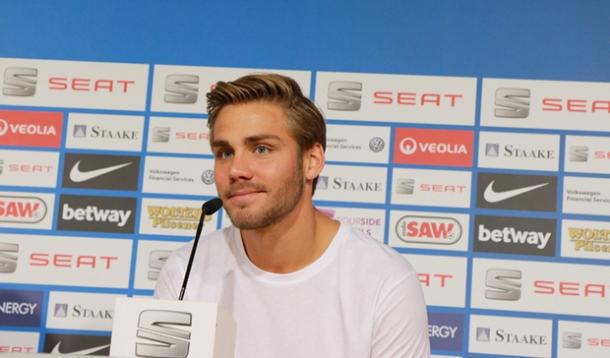 Nyman has his say
Speaking to the club website, the Swede said: "I am very pleased to be here in Braunschweig and want to give my best for my new team."
He added, "For me, it is the first team I have played for abroad. It is an exciting challenge and I am looking forward to getting to know the team."
Sporting director, Marc Arnold kept things simple: "The fact that he received a call-up to the national team today truly shows his qualities."