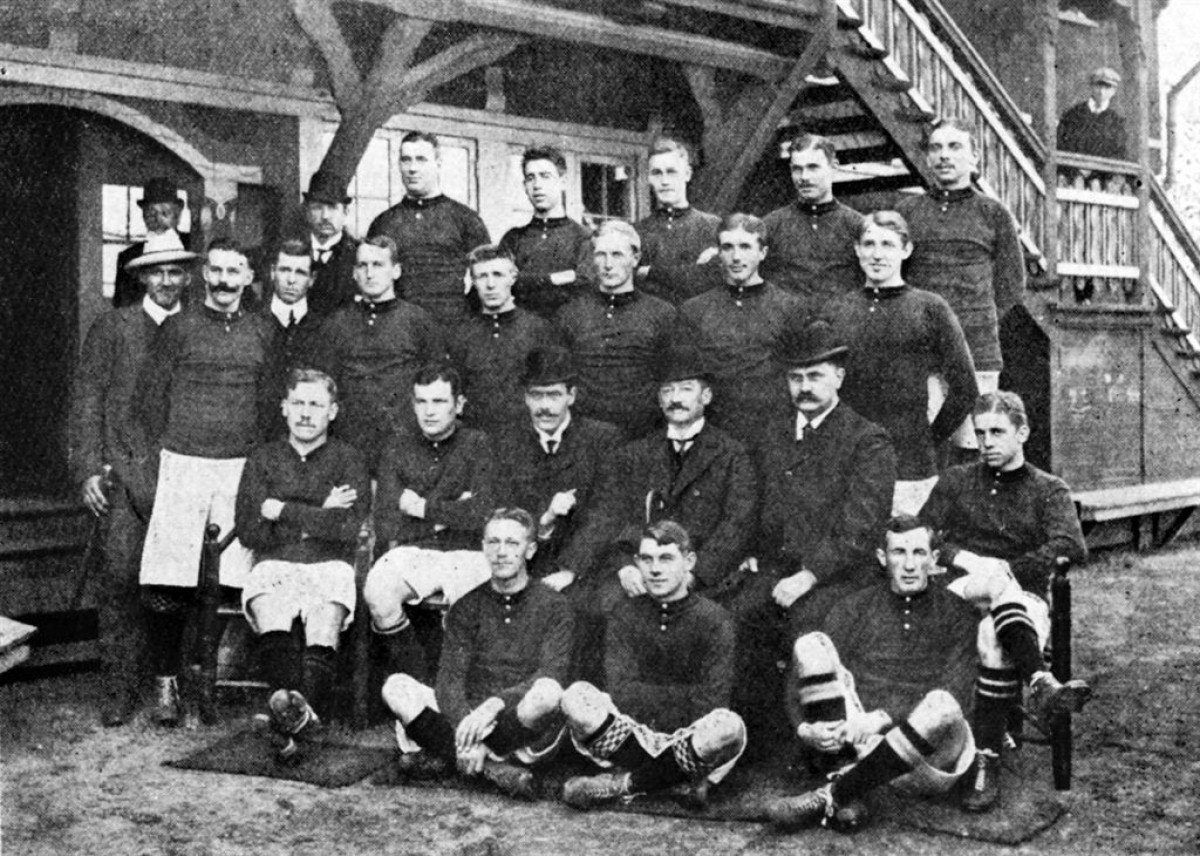 In 2005, nine million people tuned in to watch the German edition of 'Who Wants to Be a Millionaire?'. Contestant Matthias Pohl was one question away from winning €500,000 live on RTL TV.
Presenter Günther Jauch asked: "Which Nobel Prize winner has played several football matches for his country?" Gustav Hertz, Pierre Curie, Henri Becquerel and Niels Bohr were provided as options.
Phol was defeated and went home with just €125,000 as Niels Bohr lit up green. The audience groaned and their contestant slumped in his seat, dejected. The journalist had every right to be disappointed.
Niels Bohr indeed won the Nobel Prize in Physics and remains one of the most famous physicists in the scientific community. Bohr's work on the structure of atoms was revolutionary and it was recognised in 1922 when he received the coveted award at the tender age of 37.
The esteemed academic also enjoyed playing sport in his youth and saw football as a source of physical and moral discipline. He played at the highest level in his native Denmark but never for his country. His brother, however, did. The show's researchers had mistaken the mathematician for the physicist.
Niels Henrik David Bohr was born in Copenhagen on October 7, 1885, and Harald August Bohr arrived two years later. The siblings grew up in an atmosphere most favourable to the development of their genius. Their father, Christian, was a Professor of Physiology at the University of Copenhagen and their mother, Ellen, came from a family distinguished in the field of education.
Modern football was a relatively new concept in Denmark at the time of their birth but father Christian helped introduce the sport to the country's capital. He also established the football pitches in nearby Tagensvej and took Niels and Harald with him every time he went there to play.
Football was part of the curriculum at Gammelholm Latin School when the Bohrs attended and, like in their other subjects, they excelled. The elder Bohr, however, caused 'difficulties' according to his peers as he would often land the ball in a ditch with his famous 'hard shots'.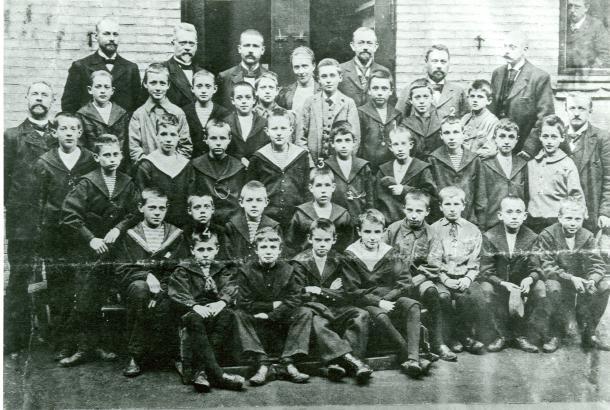 "Niels would land the ball in the water with a mighty shot. There was nothing to do but fish it out. This often entailed difficulties."

- Schoolfriend Aage Berlemé.
Maybe with this in mind, Niels' teachers saw his future in goal and he would remain in the same position during his time at the University of Copenhagen. Due to his exceptional intelligence, Harald would attend university at the same time as his older brother and both represented Akademisk Boldklub at the beginning of the 20th century.
AB were located just north of Copenhagen and, rather strategically, based themselves in the Bohr's part of town: Tagensvej. Christian Bohr was a trustee at the club as was his sons' old school headmaster.
They were one of the most talented sides in a Danish football landscape that viewed itself as amateur, something which would hold the national team back later in the century, in spite of their inclination to only welcome university students to the team.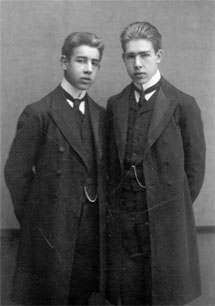 At 16, Harald impressed far more than his brother who was said to be more preoccupied with academia than his sporting potential. In a match against the German side Mittweida, one of the opposition launched a long shot and the physicist leaning against the post did not react, missing an easy save. Afterwards, he admitted to his team-mates that his thoughts had been on a mathematical problem that was of more interest to him than the game.
Niels unsurprisingly quit the sport after the 1905 season and the scholarly version of the Neville brothers were disbanded, on the football field at least. Harald did ascend to the national side and managed to dovetail an international football career with pioneering work in the study of almost periodic functions.
Michael Gibbons, co-author of Danish Dynamite, told VAVEL: "Even in the days of amateur football, when most players had day jobs, the Bohr brothers' occupations seemed completely unique.
"It seems rare for people to achieve such levels of excellence both physically and mentally, which is why their story stands out."
Harald was coming into a highly competent team that had won gold at the 1906 Intercalated Games which was held to mark the ten-year anniversary of the original Olympics in Athens. The Danish were crowned champions at half-time when, with the score at 9-0, the Greeks refused to play another 45 minutes to save embarrassment.
"The teams were picked by committee so your face would have to fit with the selectors. Harald was incredibly popular in Denmark for his football" - Gibbons
A teenage Harald missed out on the tournament as he was helping Niels defend his doctoral thesis, but did play a starring role in Denmark's first official international matches at the London Olympics in 1908.
The maths-whiz, who would have a theorem named after him, scored twice against 'France B' in a 9-0 win that would soon be dwarfed by Denmark's record 17-1 thrashing of France's first-team.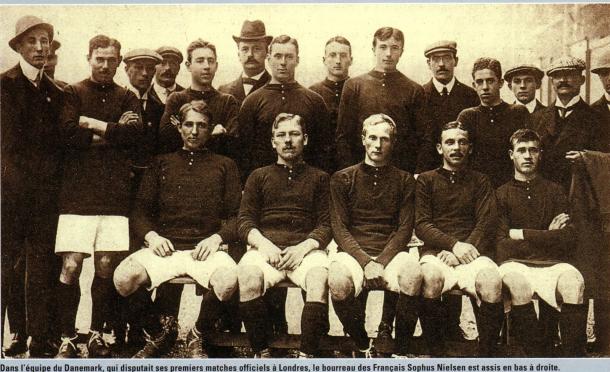 A 2-0 loss to hosts Great Britain in the final did not diminish Harald's achievements and, when he defended his doctoral thesis after the Games, the audience reportedly contained more football fans than mathematicians. His final appearance for his country came two years later in England, where football families have come into vogue in recent decades.
Phol would return to RTL's studios in Cologne to try for the €500,000 again but was unable to make the most of his chance. The Bohrs were unable to reach the stardom of the Ferdinands, Nevilles or even Alukos but, if you are going to overcompensate for not being a pair of international footballers, you might as well go big.