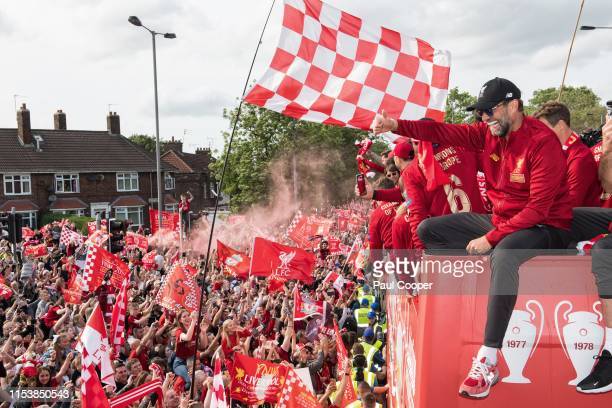 The Champions League is back for Liverpool with the round of 16 tie against RB Leipzig.
Its a chance at a fresh start mid way through a continually underwhelming and relentless season.
Far away from the incessant and gruelling Premier League campaign, the pundits and the commentators. The circus that the domestic competition has turned into during recent weeks.
The Champions League offers a romantic tale to all supporters old and young. The imagination of number seven in Istanbul starts again.
The league has felt like one heavyweight blow after another. Yet still Jurgen Klopp and his side still have gotten back up to their feet. Its been a contrast in Europe as the Reds where thrown together with Ajax, Atalanta and Midtjylland and qualified with ease.
The European cup is different.
Anything can happen. Its a huge opportunity for the squad to come together for both the manager and the supporters and go far into the competition.
Despite perhaps the largest aspect of the emotional connection being taken away, with no supporters at the game, the side will take justification from knowing this is another chance for them in this season full of ripples.
The flags on the Kop portray a continental degree of the Football club. We've been here, we've been there and we've won that. It is the pinnacle of Football. The club know how to do things right in this tournament.
How it can help Liverpool fans be motivated again
The unpredictability of the marquee competition is one that Football fans thrive upon. The nostalgic feel will serve as a comfort rather than the what feels like to be simulated Premier League currently, a world where a dictatorship is set in stone to produce a product that fans are meant to adore even with empty grounds.
The European cup brings together the likes of Liverpool and Ajax, throwing it back to 1966 and also fixtures of Leipzig, who's footballing style is one vastly compared to Jurgen Klopp's.
The last fixture played in front of a full Anfield was a UEFA Champions league game. Who knew then that a year later battle would commence in completely different countries. Budapest being where Liverpool will play.
Throughout time unlikely heroes have made their name at the club through European Football. Biscan, Smicer, Lovren, Origi the list could go on for players who have stepped up and seized upon the chance to write themselves into history.
This seasons competition will feel different. It won't have the same connection it usually does. The Kop won't be able to sing Allez allez allez or 'bring on ye Internationale'. But still, the feel of European Football in the mentality of both players and fans will serve as a catalyst for a new beginning during the season. A fresh start away from the trials and tribulations of league football.