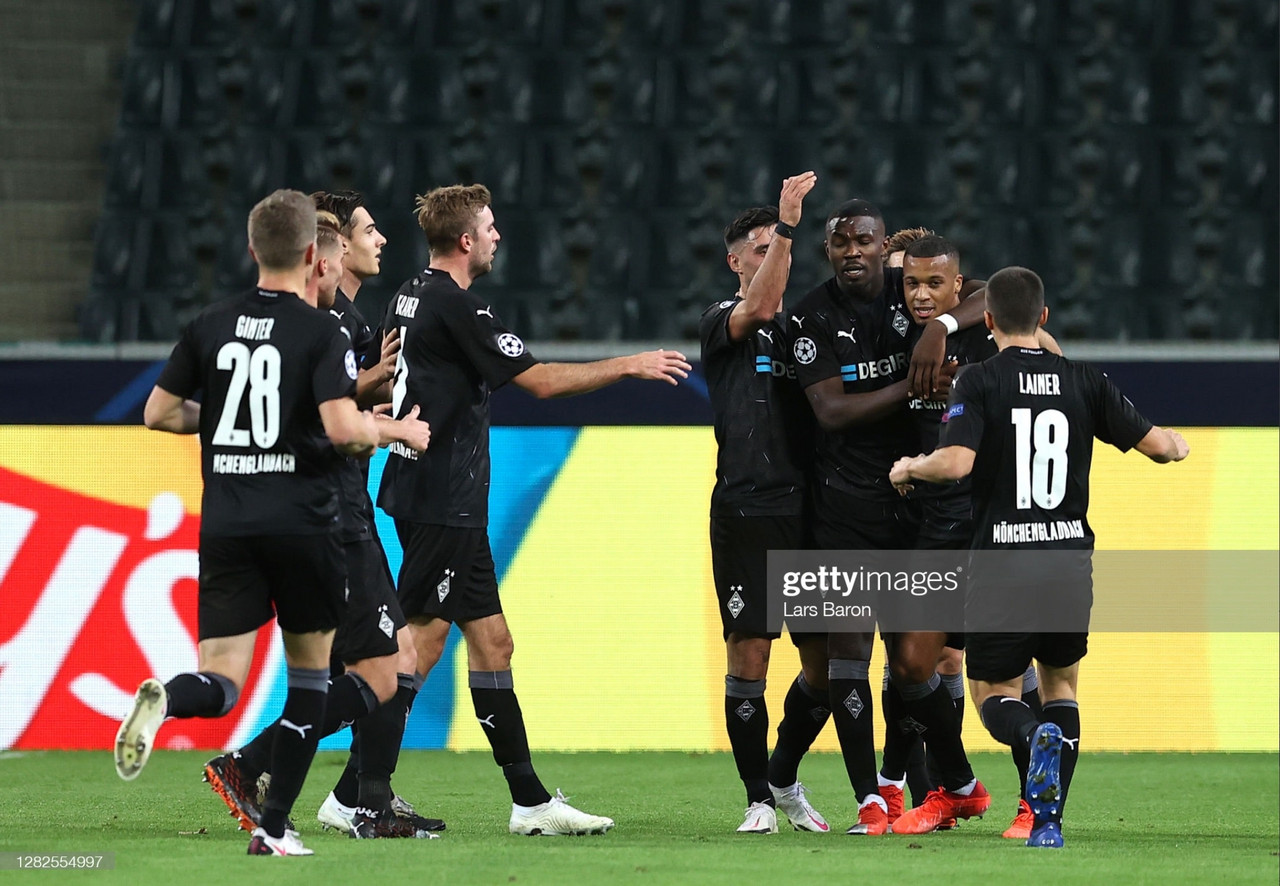 Anyone who has seen Manchester City over the past few months knows how good they are now. The signing of Ruben Dias along with the goalscoring form of Ilkay Gundogan has seen the Citizens reach new levels. Sitting 10 points clear at the top of the Premier League, Monchengladbach have got the toughest of tests on their hands.
Which players do City have to watch out for?
Out of all the Gladbach players, Florian Neuhaus is arguably the most talented. He is a traditional number eight, who likes to glide across the pitch with an air of quality. Expect any attacking play to come through him. Other than Neuhaus, Matthias Ginter, Lars Stindl and Jonas Hofmann have arguably been three of Gladbach's best players this season. Ginter, the centre half has performed well throughout and not only is he a defender who is willing to put his body on the line, he can also play out from the back. Lars Stindl and Jonas Hofmann are both attacking midfielders with Stindl sticking to quite a rigid role in the centre while Hofmann tends to float across the front line. Their partnership was extremely effective against Bayern Munich a couple weeks ago with Stindl assisting Hofmann for Gladbach's first two goals.
What is Gladbach's current form like?
Monchengladbach started 2021 like a house on fire, wins against Bayern Munich and Borussia Dortmund catapulted them into the top four equation but results since have been poor. Home defeats to Mainz and Koln have caused discomfort within the fan base due to the manner of them. Koln down to the fact it was a hotly contested derby and many first team players were rotated out the team. While the result against Mainz upset fans after the news of Rose's departure in the week beforehand.
And what about the game itself?
Monchengladbach are expected to play an attacking brand of football but against Bayern Munich recently they went against their usual philosophy. Rose adopted a more cautious approach with the intent of counter-attacking and exploiting Bayern's high defensive line which they carried out very effectively. Die Fohlen may choose to go down this route again especially against a superior opponent and this could work into the hands of a rampant Manchester City team who favour a possession based approach.
What has Marco Rose said about Manchester City?
"Im thrilled that the lads get to play in a game like this. I hope when they go to bed tonight, they think about how they felt in Madrid when we qualified."
"If there's something that Man City don't like, then its not having the ball. We need to play with courage."
"Pep Guardiola is simply world class. He is an extraordinary coach who has had an unbelievable career so far. He's won lots of titles and its really fun to watch his team play.