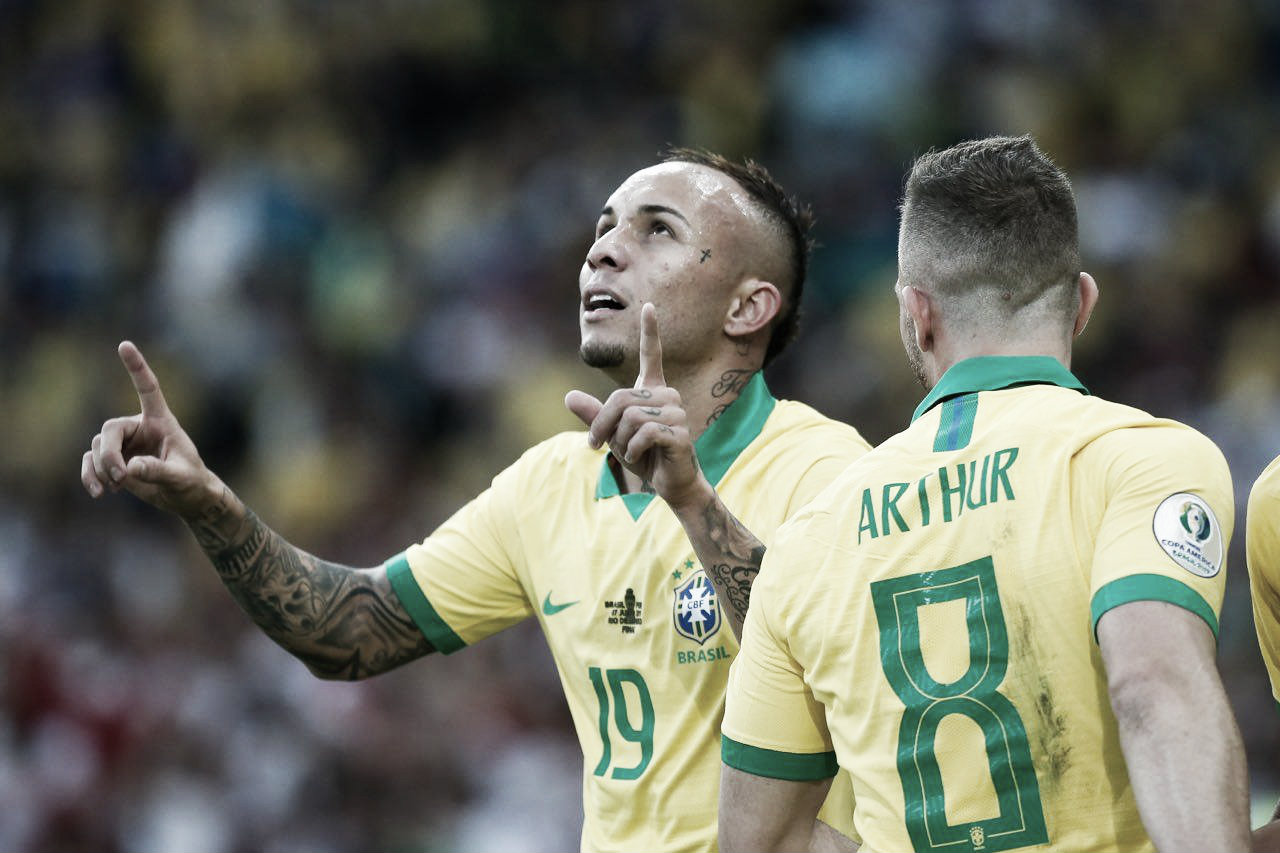 Brazil is the new leader of the FIFA Ranking, displacing Belgium, the Brazilian team defeated Chile 4-0 in Rio de Janeiro and Bolivia 4-0 in La Paz. The five-time world champions set a record number of points in the South American zone, 45 in total, although they have a match pending against their Argentinean counterparts, a real madness. The Belgian red devils are now in second place, while France remains in thirdplace.
The second FIFA matchday of the World Cup year took place from March 24 to 30, with the 2022 World Cup qualifiers and the preliminary round of the 2023 Africa Cup of Nations taking center stage. Two more international windows remain on the horizon before the second edition.
Italy, the reigning European champions, fell by the wayside for the second time in the European play-offs and remain sixth. The United States dropped to fifteenth place after accumulating one win, one draw and one loss in the final CONCACAF triple play-off round. Colombia also failed to qualify and climbed to seventeenth place.
Sweden dropped to nineteenth position, Senegal twentieth, Peru twenty-second and one game away from qualifying for the Qatar 2022 World Cup, their opponent in the intercontinental playoff will be Australia or the United Arab Emirates. The next FIFA Ranking update will be published on Thursday, June 23.
The race to reach the 34th edition of the African Cup of Nations to be held in Côte d'Ivoire saw Botswana, which benefited from Eritrea's withdrawal, advance directly to the group stage of qualifying.The African Cup of Nations will be held in Côte d'Ivoire, Sao Tome beat Mauritius 4-3 on aggregate, South Sudan thrashed Djibouti 5-2, Lesotho beat Seychelles 3-1, Esuatini overwhelmed Somalia 5-1 and Gambia beat Chad 3-2. The African Confederation will provide more information on the new qualifying draw at a later date.
The final draw for the Qatar 2022 World Cup will be held on Friday, April 1 in Doha with 29 teams qualified and the remaining three places to be decided in June.