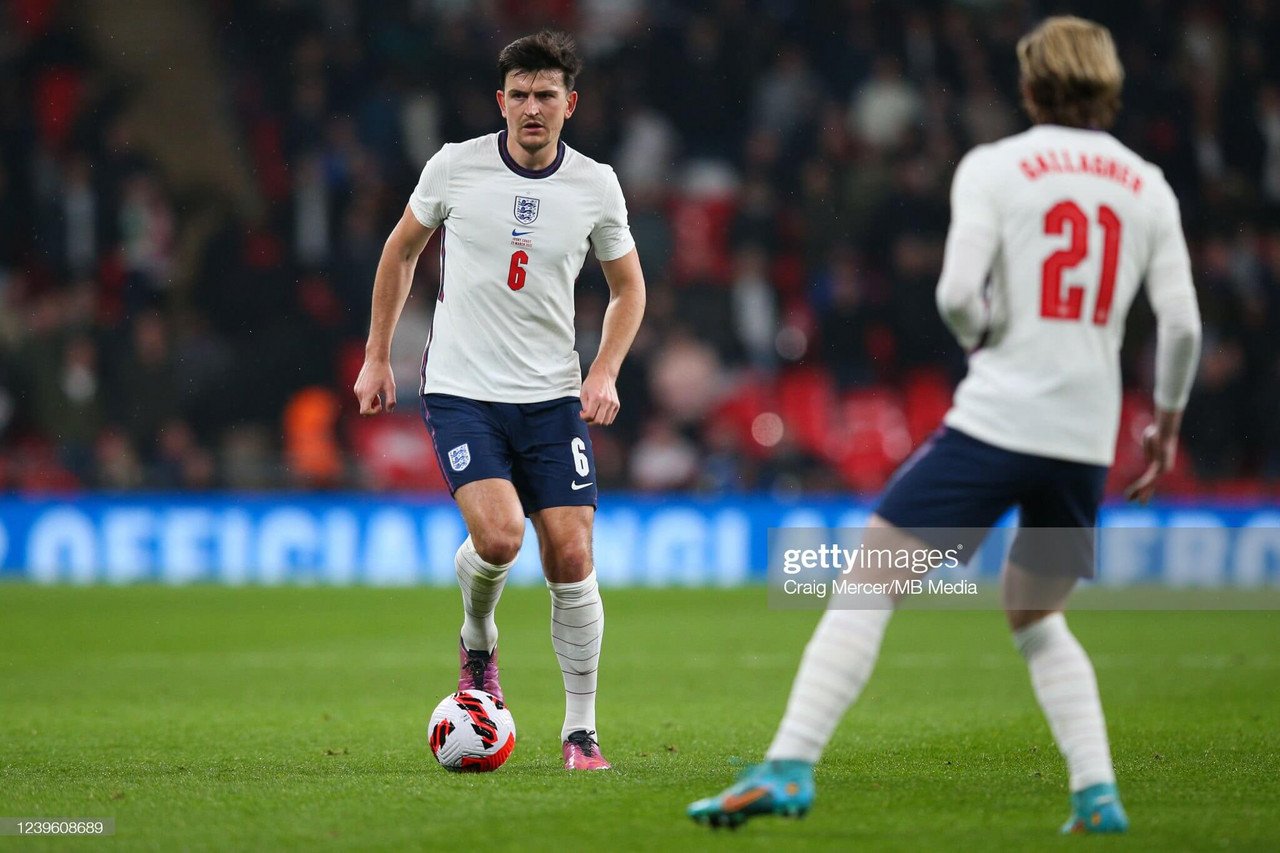 It started with catcalls when his name was read out over the public address system prior to kick-off and then it continued with boos when he took his first touch. Harry Maguire has not had a very good season by his standards, but the vilification that he has been subject to is unwarranted and pathetic.
England ran out easy victors against Ivory Coast with Ollie Watkins, Raheem Sterling and Tyrone Mings providing the three goals in this international friendly, but a sour taste was left by the jeering from the England supporters directed at their own centre-back.
Maguire received similar treatment from Manchester United fans when he was substituted in the second half of United's home-leg defeat to Atletico Madrid in the Champions League two weeks ago. And the targeting of the defender is seemingly a growing theme.
There is no doubt that Maguire has improvements to make in his game off the back of a disappointing campaign, but it must be remembered that the 29-year-old was included in Uefa's team of the competition following last summer's delayed Euro 2020 tournament and the United captain's name was sung loud and proud by those gathered at Wembley during England's run to the final.
'Absolute joke'
Gareth Southgate, the England manager, called the reception an "absolute joke" and said it has centred around a "mob mentality". Possibly it stemmed from the daytrippers at the national stadium rather than England's core of supporters. Nevertheless, Southgate said it must stop.
"I thought the reception was a joke. Absolute joke. I don't get it," Southgate said. "What he has done for us is phenomenal. I don't understand how it benefits anybody. We are either all in it together or we are not. I would imagine if you were to ask people why they were doing that, they wouldn't be able to answer. It becomes a mob mentality.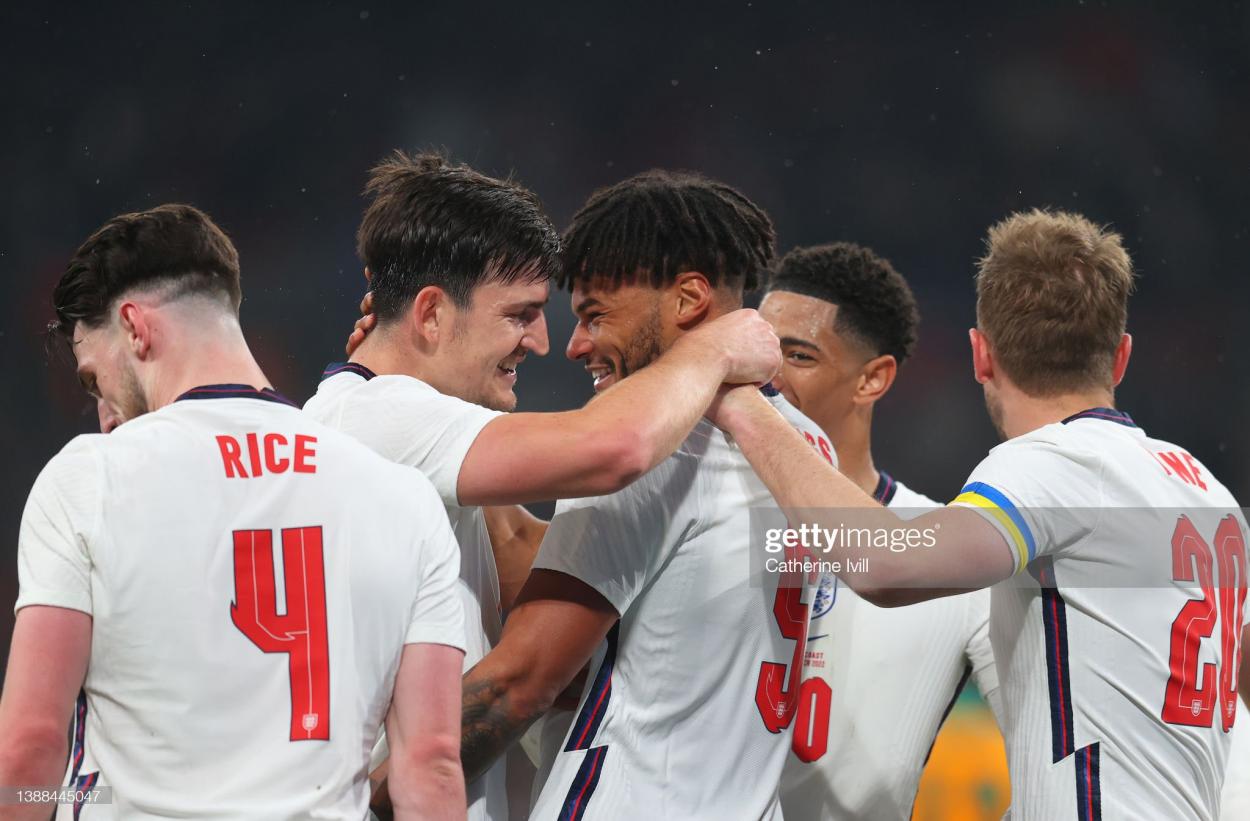 "I am very aware it is not everybody, but don't think for one minute that the other players are not looking and thinking, 'That could be me one day.' And that has been one of the problems of playing for England — players have thought, 'Do I want to go because when it turns a bit difficult, the crowd are going to turn on me?'
"That happened with John Barnes here, it happened with Ashley Cole and with Raheem [Sterling]. Now Harry."
Maguire didn't let the jeering deter him as he played his part in England's first two goals, showcasing his ability to start attacks as well as stop them. He was never troubled by Ivory Coast's Sebastian Haller and the visitors' threat weakened further when they were reduced to 10 men following a double booking for Serge Aurier, the former Tottenham Hotspur defender.
Despite his underwhelming season, Maguire remains Southgate's first pick in England's back line and will be trusted to play a big part in the World Cup which commences in November.
"We need Maguire playing well to have a chance of doing well because we are not going to win a World Cup with players who have three of four caps," Southgate added. "That has never happened in the history of the game. We need our experienced players playing well. He is top quality and, in my opinion, he is the best centre half at his club as well.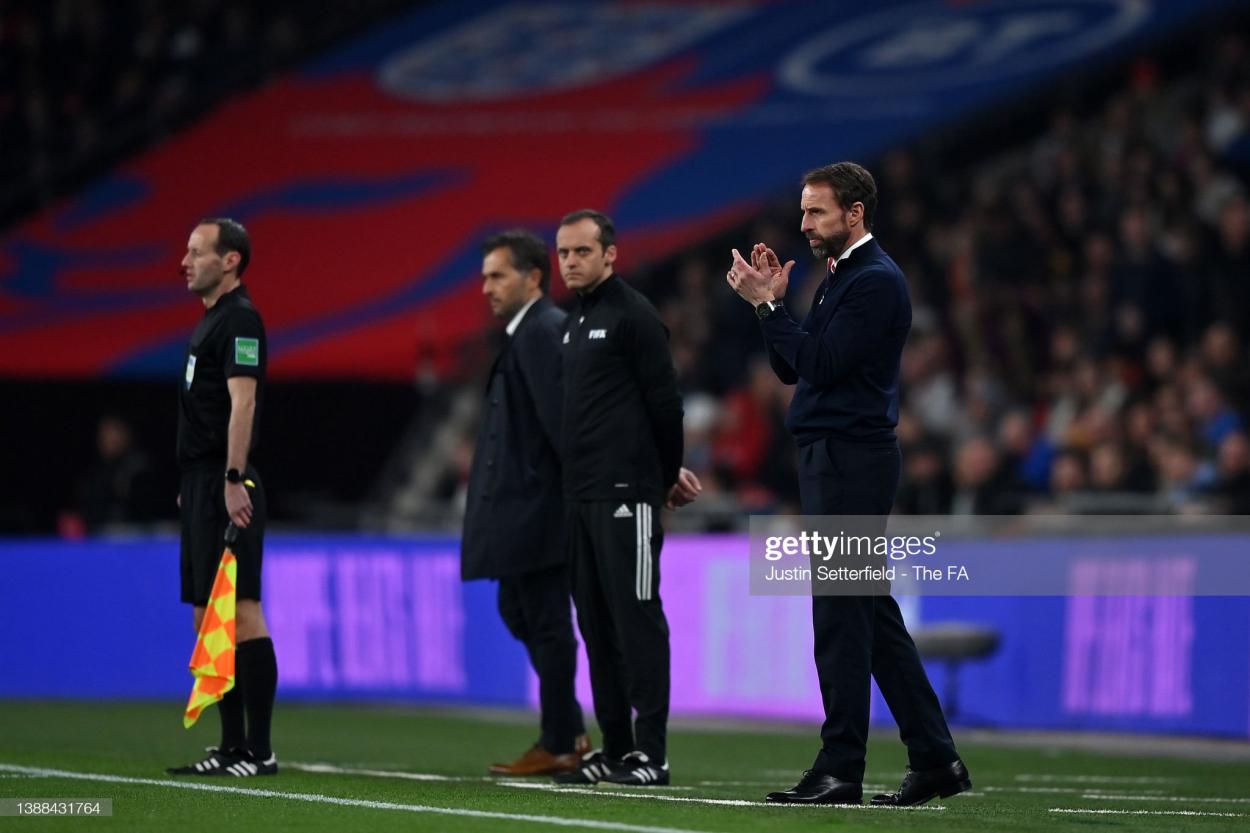 "Where this is all being fed from, I am not sure. It is ludicrous. I cannot remember a player having that spotlight on him at any point."
Jack Grealish also spoke on the abuse that Maguire receives and told of how the squad are unhappy with how their team-mate has been vilified. "Personally, I think it is ridiculous," he said. "Harry has been unbelievable for us in a World Cup and a European Championship and our first two goals tonight came from him.
"It was ridiculous for him to get booed and it wasn't something the team liked. You don't mind it off opposition fans, but not you own fans."