On Saturday, Iceland dropped two points in the 88th minute against Hungary. Having led 1-0, they conceded a late, late equaliser that denied them almost certain qualification with a game to spare.
On Sunday, the team didn't train, but both coaches and veteran striker Eiður Guðjohnsen were around to chat to the media. Speaking about Iceland's problems in possession, the latter said: "I don't think it's something to be worried about, but I think it's perhaps good for us to go over how we can use the ball better. We have to be smarter when we do have it."
Iceland have done a lot of defending in their first two games. Against Portugal, the plan was to frustrate their attack and catch them on the counter. It worked to an extent, with Cristiano Ronaldo anonymous and a point clinched.
Against Hungary, the plan was to win the game. Iceland attacked their opponents in a bright and lively first half, going in at the break 1-0 up. However, they then chose to shut up shop and defend that lead - which didn't work out as they conceded an 88th minute equaliser.
If the differences between those two performances are anything to go by, then it's clear that Lars Lagerbäck and Heimir Hallgrímsson are coaches that learn and learn well from the games their teams play. And if this is true, then they will do all they can to keep the ball off of Austria tomorrow.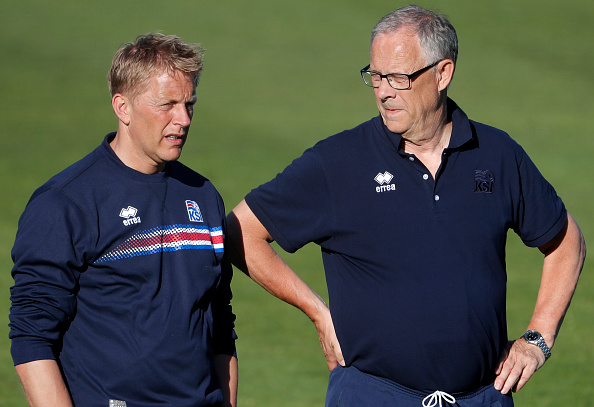 Albania write the book on how to see out a game
Major tournaments are one of those special events where no-one cares who is playing, they are just enjoying watching football all day, every day.
It doesn't matter who's on; it's football, tournament football, and it's exciting.
If Lagerbäck, Hallgrímsson and their team are like everyone else, they probably watched Romania - Albania last night and witnessed the perfect example of seeing out a football match.
Albania took the lead in a very even game on the stroke of half time, Armando Sadiku heading home to make it 1-0 on the night. The nation's first ever major tournament goal, one could have forgiven them for shutting up shop as they looked to claim their first ever major tournament points.
However, they didn't. Instead, Gianni De Biasi's side continued to search for an insurance goal that would ease the nerves. They weren't dominant in possession, but they didn't just sit off Romania when they had it. They battled to win the ball back and then broke.
The hold-up play of their forwards was terrific as they waited for reinforcements on the counter, while their ability to protect the ball in the corners and then win set pieces, either in the form of corners or by drawing fouls, was even better.
They may not have scored any of the several chances they created at 1-0, but they kept the ball off of Romania and stopped them from mustering up opportunities of their own.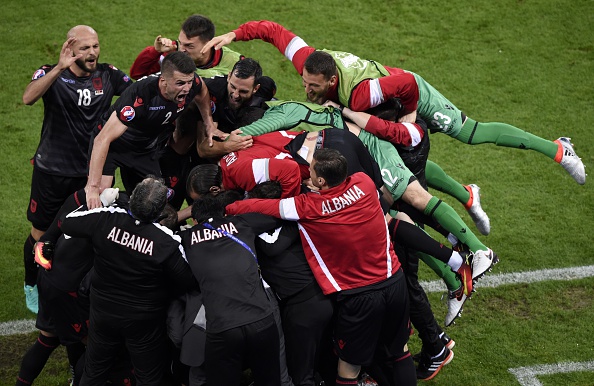 Iceland looking to emulate the Eagles
Iceland could learn a thing or two from this performance, that's for sure.
In previous games, Strákarnir okkar have been well drilled and organised at the back, but they have been static.
Usually Austria's star performers; David Alaba and Marko Arnautović have had ineffective tournaments so far in France, and that's because they've been starved of space. Iceland need to make sure this continues tomorrow by shutting down quickly - something they've not done much of in their two games.
On the counter, they have the players to have the same success Albania did too. Gylfi Sigurdsson is their clinical finisher, Jón Böðvarsson and Eiður Guðjohnsen can hold the ball up, while Kolbeinn Sigþórsson has the energy to get up and support his strike partner - as does the team's midfield.
Iceland have goals in them and always look sure to score, it's the chances of them keeping a clean sheet that are in doubt.
Tomorrow, they just need to keep the ball as far away from their own goal as possible to avoid the same heartbreak they had to endure on Saturday night.