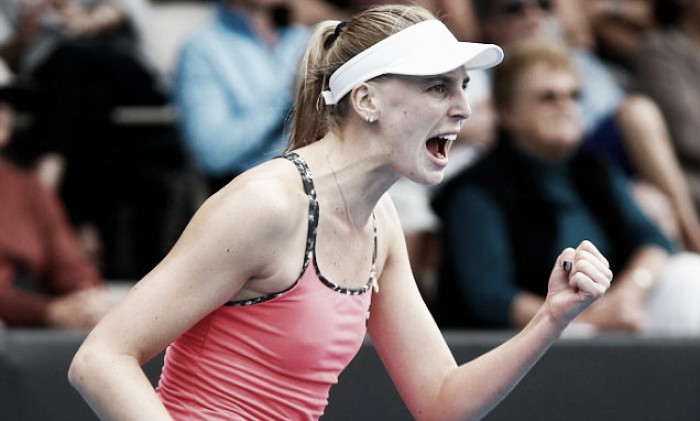 Naomi Broady backed up her sensational win against former world number one, Ana Ivanovic, by defeating teenage Latvian Jelena Ostapenko in three thrilling sets. However, the Latvian was lucky to remain on the court after appearing to throw her racket in anger at a ball boy, and after a lengthy protest, Broady eventually prevailed 4-6 7-6 7-5 to reach the quarter finals.
Ostapenko storms to first set but things quickly turn sour
After storming to the first set and looking in control, Ostapenko produced a far lower level of tennis in a fiercely contested second, as both woman went toe-to-toe. With nothing to split the two, the match went into a tie break which played out innocuously enough, that was until a huge moment of controversy.
On the run and being battered by some heavy hitting from the Brit, Ostapenko watched as a forehand sped by her but then inexplicably she appeared to throw her racket behind her, hitting a ball boy. This prompted scenes of protest from Broady, who, visibly shocked, demanded action taken against her opponent by the chair umpire.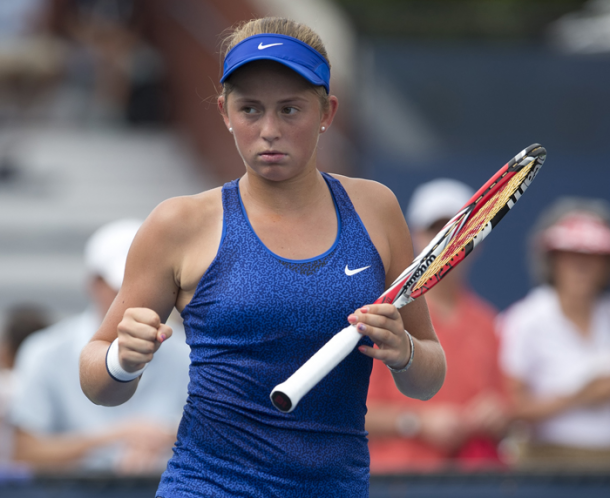 She demanded that Ostapenko be disqualified, as per the rules of the WTA, which also call for a fine of upto $10,000.
This led to the WTA Supervisor, Tony Cho, being called down to try and quell the situation, but the lack of punishment towards Ostapenko only infuriated Broady more.
However, instead of faltering and crumbling to defeat, as she has done in the past, the incident only enticed Broady to victory, securing the tie break before breaking her opponent towards the end of another tight set for the win.
Dirty fallout suggests the issue is far from done
After the match, Ostapenko would accuse Broady of terrible behaviour, whilst Broady lept to twitter to protest that the argument after the match was not casued by her.
'Just to put the record straight,it was not me causing an argument after the match.I was told how terrible my behaviour was frm my opponent' @NaomiBroady on Twitter
Several players also rushed to the defence of Broady on the platform, with Alize Cornet, Kristina Mladenovic and Elena Vesnina showing thier support.
For Broady, the win represents a huge step on her road towards the world's top 100. She next faces America's Sloane Stephens, the number five seed who defeated Carina Witthöft in three sets.