It's one of the most one-sided head-to-heads tennis has ever seen between two of its elite players, and Serena Williams keeps on stretching the gap between herself and Maria Sharapova. Her 6-4 6-1 victory in the quarter-finals of the 2016 Australian Open was her 18th consecutive win over the Russian, and her 19th in 21 matches.
Sharapova off to better start
Such has been Williams' dominance over this particular opponent that the result almost seemed a foregone conclusion, but Sharapova surprised early on by getting out to an early 2-0 lead. Williams seemed to be struggling somewhat, but managed to come through what was a tight first set 6-4.
The world number one then called for the doctor in the break between sets, explaining afterwards that she had been feeling "lethargic," and had been "dealing with some food poisoning issues." The doctor's visit seemed to work, as she stormed through the second set 6-1 to reach the semifinals.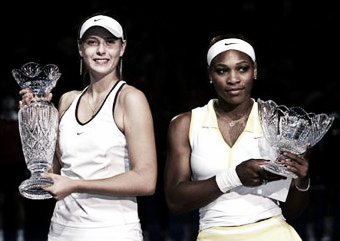 Serena asserts her authority
Sharapova's early success again came to nothing, the Russian winning just three games after winning the first two games of the match. It's now been almost three years and eight matches since she took so much as a set from Williams, who is looking well set for her seventh title at Melbourne Park.
Nevertheless, the world number one spoke of her need to play at a high level against Sharapova, speaking of the "fire and intensity" needed to beat a fellow elite player. The Russian acknowledged that she'd been well beaten too, telling the press that Williams is "at a different level."
The 21-time major champion has never lost a semi-final or final at the Australian Open. The next player to attempt to stop her will be Agnieszka Radwanska, who is in her second Melbourne semifinal in three years. The Pole has won a single set in eight matches against Williams.