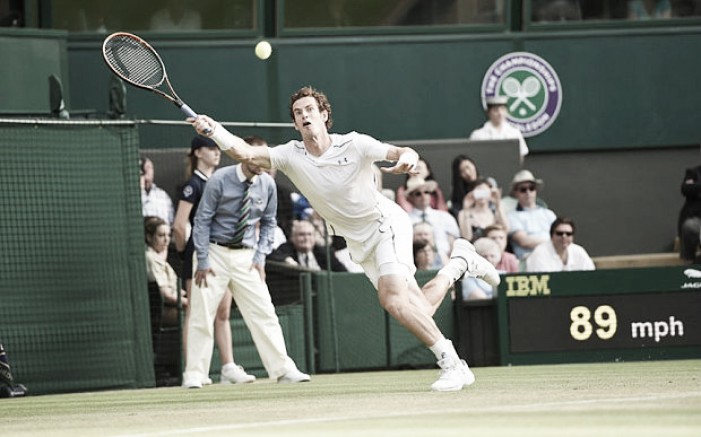 With this year's Wimbledon tournament kicking off tomorrow at London's All England Lawn Tennis and Croquet Club, Vavel looks back at 10 of the most shocking and stunning moments in the history of the prestigious Grand Slam.
Industrial Strike
Disputes in 1973 saw the majority of the men withdraw from the tournament. This came about after the International Lawn Tennis Federation refused to allow world No.1 Niki Pilic, from playing at Wimbledon after he chooses to participate in the Canadian professional doubles competition rather than attending the Davis Cup earlier that year. A total of 79 players withdrew, 13 of which were original seeds.
Under the Umbrella
Ilie Nastase was famous for marching to his own drumbeat, it really showed by his refusal to join the 1973 players boycott at the All England Club. In 1974, Nastase seemed to be cursed by the dreaded rain, consequently suffered to find any sort of momentum on the court through numerous delays. So during, a match against Dick Stockton, Nastase played a fair amount of the game with one hand while the other was holding an umbrella. Although he did go on to lose the match but at least the spectators got a giggle out of it.
He was Serious
In 1981, John McEnroe played against Tom Gullikson, but after one shot appeared to hit the line but was ruled out, known for his headbands and racquet-smashing tantrums, McEnroe unleashed the most famous line in the entire tournament before and to now, furiously yelling at the umpire: "You cannot be serious!" Since Hawk--eye wasn't in existence then.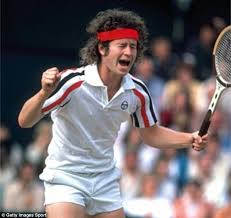 She Smiled at Me
In 1996, a 23-year-old streaker Melissa Johnson decided to run onto the Wimbledon centre court wearing only a small pinafore. One of the players at the time, MaliVai Washington, looking back about his reaction upon seeing Johnson streaking across the court saying: "I saw these things wobbling around and, jeez, she smiled at me." And three sets later he was packing his bags to go home, certainly makes a change from the usual excuses…
Fighting Ageism
In 1969, 41-year-old Pancho Gonzales was very insistent on playing at Wimbledon after rules prior to the open era had frustratingly prevented him from participating in the tournament. The considerably older man grunted and sweated his way through his first-round match against 25-year-old Charlie Pasarell, painting the very picture age is just a number.
First Wild Card win
Goran Ivanisevic was once ranked No.2 in the world; he entered the 2001 Wimbledon ranked a staggering No. 1,123. Amazingly, Ivanisevic powered his way through to the final after beating Brit Tim Henman in the semi-final, and then went on to defeat Patrick Rafter to become the first ever wild-card champion in Wimbledon history.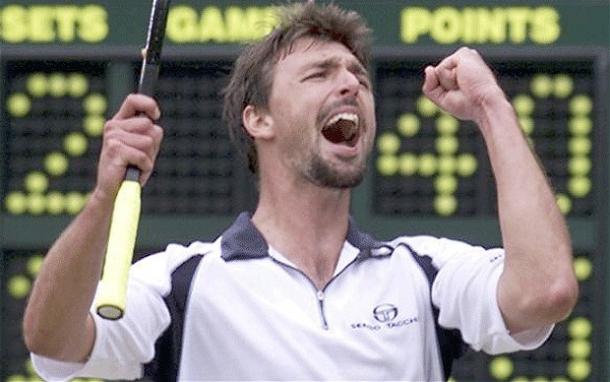 Frustrating Teenager
When 27-year-old experienced Kevin Curren faced baby face 17-year-olf Boris Becker in the 1985 Wimbledon final, he probably was expected to win with ease over the teenager. Instead, the German kid flew to victory and his first of many Grand Slam title at an age where most his age would be learning to drive and finishing school.
Singing to Entertain
Typical British weather, the rain stopped play in the men's quarterfinals in 1996, with such long delays the crowd found themselves to be bored. So famous tennis fan Sir Cliff Richard grabbed the mic and launched into a string of songs starting with 'Summer Holiday,' 'All Shook Up,' and 'Living Doll' with Pam Shriver and Martina Navratilova as backing singers.
Fashion Statement
All Wimbledon players have a strict code but some women like to push to boundaries a bit too far for some's tastes. In 1924 Suzanne Lenglen caused an outrage with her attire wearing revealing arms and a few inches of the leg. Linda Siegel in 1979 knew she would be player Billie Jean King, with the match widely seen, Siegel choose to a dress that failed to live up to sport wear standards with near-nip slip on virtually every point.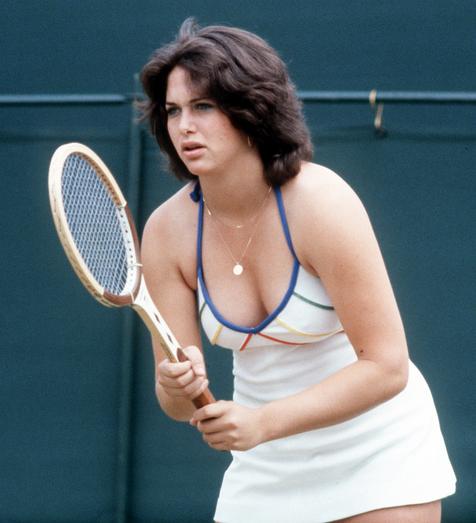 Over the Top Celebration
John Isner went a little bit over the top with his winning celebrating after beaten Nicolas Mahut last year. But who can blame him for the reacting – the game had been going on for 11 hours over the cross of three days, making it the longest match ever in Wimbledon history.