 Sir Bradley Wiggins officially announced his retirement from professional cycling this week, posting a message on his Facebook account alongside a picture of all the trophies and winners jerseys he has amassed in a glittering career spanning more than 15 years.
Six months ago his retirement would have been met with one purely of celebration for one of Britain's greatest and best-loved sportsmen, but it was a muted farewell, given the controversies of the past few months.
'It's like Usain Bolt winning a marathon'
After watching Wiggins overtake his record of seven Olympic medals when the British men's team pursuit team won gold at Rio 2016, Sir Chris Hoy proclaimed Wiggins "Britain's greatest ever cyclist".
It is difficult to argue with Hoy's assessment. After all, Wiggins is Britain's first ever Tour de France winner, a five-time Olympic champion, a world champion on the track and against the clock on the road and the current holder of the hour record.
However, Wiggins has not only established himself as arguably the best British cyclist of all-time, but as also one of their greatest ever sportsmen. To fully appreciate what Wiggins has achieved in his glittering career, you have got to understand and appreciate cycling and his broad range of victories.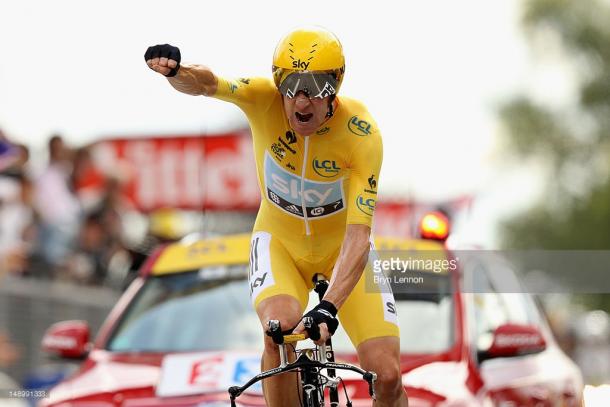 People need to put it into perspective what he has achieved and the distances he has won it over. Chris Froome may have won the Tour de France three times in the last four years, while Hoy has more Olympic gold medals, but Wiggins has proved himself a master on both the road and the track.
He has won everything from a 4000m track race to a three-week tour on the road and in between he has broken the hour record and has been crowned world and Olympic time-trial champion. No other rider, not even the all-time great Eddy Merckx, has recorded such a broad range of victories.
From the yellow jersey to the gold medals of Beijing, London and Rio to the Hour Record to the World Time Trial Championships, Wiggins has never seen any limits to the breadth of his abilities. He has seen each one as a fresh challenge and one that he relished.
To put his achievements into perspective, what Wiggins has achieved in his career would be like Usain Bolt winning a marathon to add to his multiple world and Olympic 100m and 200m titles. Sadly, though, Wiggins' retirement comes amid controversy and, instead of retiring to a ticker tape parade, he retires facing questions.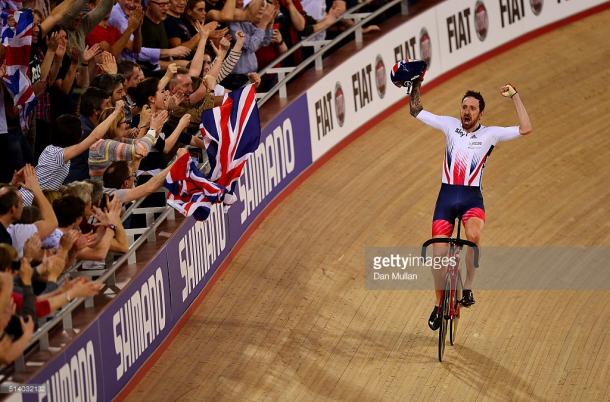 'Wiggins retires amid doubts and muted farewells'
A gold medal in Rio - his fifth in a glittering career - appeared to be the fairytale ending to his professional cycling career. Had Wiggins retired following the Olympic Games, his retirement would have been simply a celebration of one of Britain's greatest and best-loved sportsmen. Instead, six months later, his retirement generates a much more muted reaction and one of unease at how to celebrate his career, given the controversies of the past few months.
Wiggins was one of the Great British athletes whose medical records were hacked by the Russian hackers group, 'The Fancy Bears', back in September. The leak revealed Wiggins' legal use of the corticosteroid triamcinolone prior to three of the biggest races of his career, including his historic 2012 Tour de France win, after he was granted therapeutic use exemptions (TUEs) to use the drugs which would otherwise have been banned.
This, however, drew widespread criticism and Wiggins and Team Sky, the team he won the 2012 Tour win, came under intense scrutiny for his use of TUEs. Wiggins has also been caught up in a UK Anti-Doping investigation surrounding a medical package that was flown out to him on the final day of the 2011 Critérium du Dauphiné, which he won for Team Sky.
Although there is no suggestion that either he, British Cycling or Team Sky have broken any rules, for many the controversies have already tarnished Wiggins' achievements. And, in a sport tainted for so long by doping scandals, Wiggins knows that legends do not come with asterisks attached to their achievements.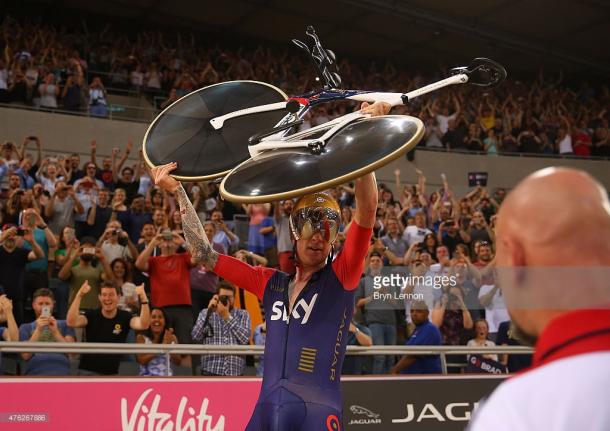 'Wiggins symbolises Britain's emergence as a cycling nation'
More than any other athlete, Wiggins symbolises Britain's emergence as a cycling nation and the rider himself has been instrumental in increasing cycling's profile in the UK. Not least through his sensational career that established his celebrity status in Britain, but also by his cool, laid-back demeanour, his trademark sideburns and his vibe of working-class boy made good.
Wiggins' achievements have no doubt inspired so many people to take up cycling and has seen Britain become a cycling nation, with over two million people across the country now cycling at least once a week. Yet a decade ago, this was a minority pursuit. A British Tour de France winner was a distant dream, but Bradley Wiggins - a boy who grew up in London - made that dream a reality.
Wiggins fell in love with cycling and the Olympics itself after watching the 1992 Olympic Games on television, including the individual pursuit final which Briton Chris Boardman won. Wiggins has produced so many memorable and inspiring moments in his career, future Olympic champions will no doubt have been inspired to take up cycling after watching Wiggins' stunning successes.