 Nafissatou Thiam has become Heptathlon World Championship for the first time, after amassing 6784 points over the seven events in London.
Last year's Olympic champion came into the event as the outstanding favourite, and produced fine performances throughout the two days of competition to finish top of the podium.
Carolin Schafer of Germany's strong totals in the sprint events helped her claim silver, with Anouk Vetter of the Netherlands taking bronze ahead of Cuba's Yorgelis Rodriguez by 42 points.
Britain's Katarina Johnson-Thompson ended the competition in fifth, with her medal hopes realistically ended in the second event of the competition when she could only clear 1.80 metres in the high jump.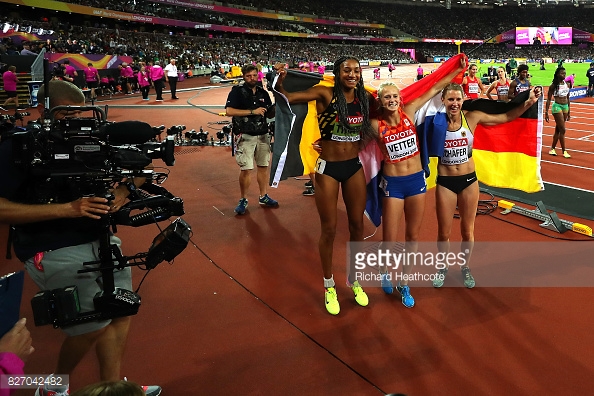 Thiam builds strong lead in morning session on day two
The Belgian headed into the second day with a 22 point deficit to Schafer, who had never previously won a medal of any colour at senior level.
It didn't take long for the 22-year-old to produce the goods on day two, as she leapt 6.57metres in the third round of the long jump to move into the lead at the end of five events.
Johnson-Thompson posted the second furthest jump one centimetre further back to rekindle her outside chances of a medal, before launching the javelin out past 40 metres and close to her personal best.
Vetter lands world championship record on way to bronze
Unfortunately for the Brit, those throwing in the second group were always likely to considerably improve on her throw, and they did just that with the top five all throwing further than 50 metres.
Thiam again pulled it out the bag in the third and final round, launching her javelin 53.93 to all but wrap up the gold, only for Vetter to go one better minutes later with a world championship heptathlon record throw of 58.41 metres to strengthen her hold on bronze.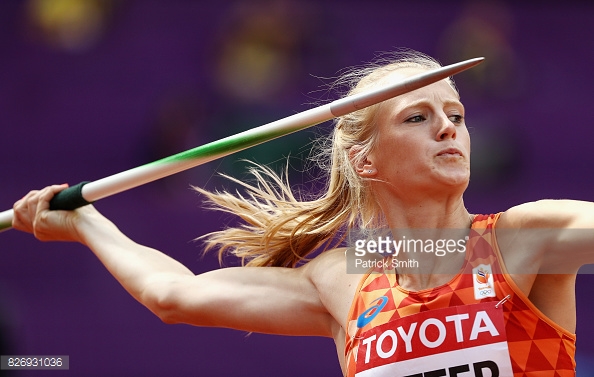 Vetter's javelin result meant that the gap for both Rodriguez and Johnson-Thompson to make up in the 800 metres was nyon impossible, and so it proved despite the Dutch athlete stumbling across the line in 2:19.43.
The competition belonged to Thiam however, who becomes Belgium's first ever World Champion, with Vetter's national record giving her a deserved spot on the podium.