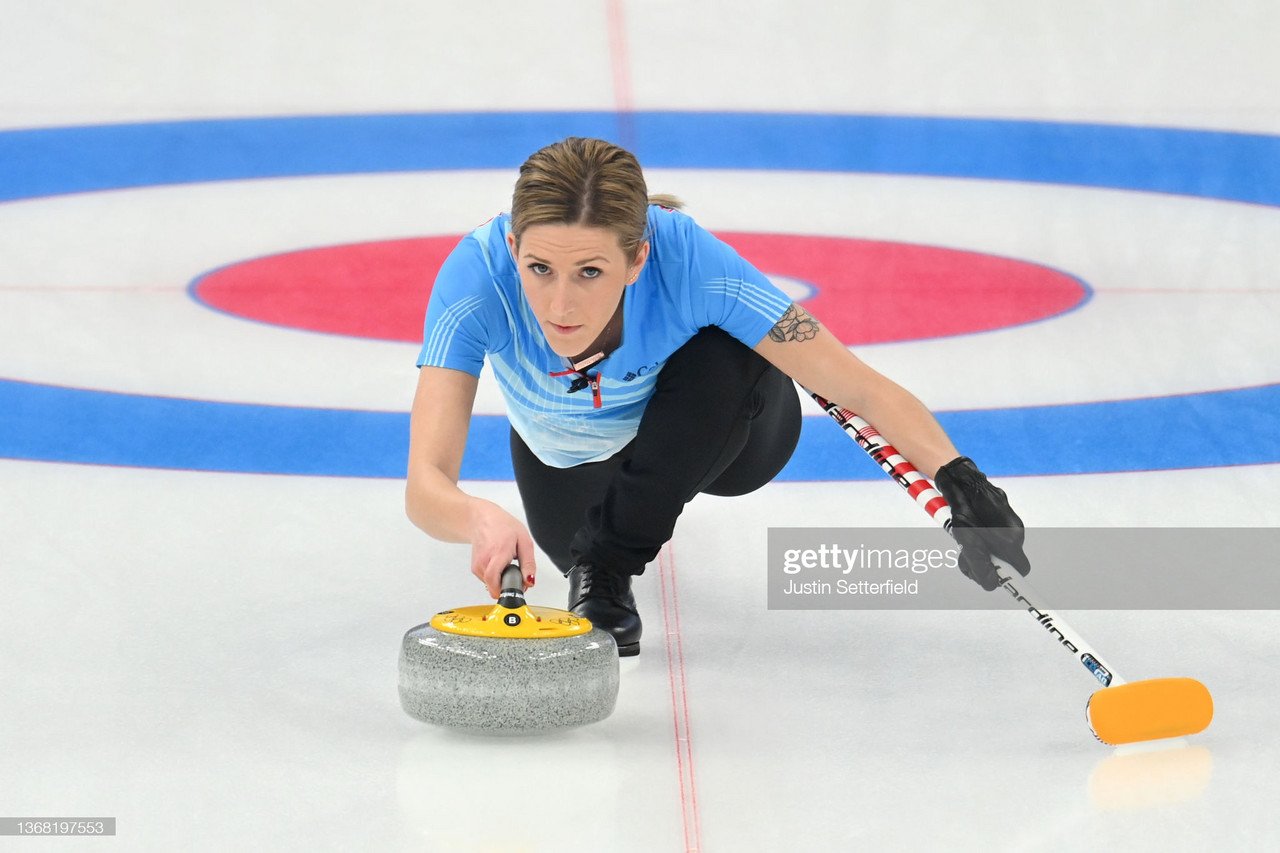 The US mixed doubles curling team got off to a winning start at the 2022 Winter Olympics as the team of Vicky Persinger and Chris Plys defeated Australia, consisting of Tahli Gill and Dean Hewitt, 6-5.
Persinger and Plys trailed 5-3 going into the seventh end (matches consist of eight ends) before scoring a pair to tie things up and then watched as Gill missed the final shot of the match to give the Americans the victory.
Persinger, Plys rally to post victory in opening match
The match was even at the halfway mark with Australia scoring single points in the first and third ends while the US put up a point in the second and fourth ends.
Gill gave Australia the opening point of the match with a triple takeout and the US missed an opportunity to score multiple points in the fourth end, settling for just one point.
However, Persinger and Plys took their first lead of the match by stealing a point (the term for when you don't have the last shot of the end) in the fifth end before Gill and Hewitt responded.
The 22-year old produced a superb final shot of the end to put up three for Australia, giving them a 5-3 advantage with just two ends remaining.
The up-and-down contest continued as Persinger delivered with a magnificent double takeout to close out the seventh end and level the score at 5-5.
It all came down to Gill, who had the last throw of the match and while attempting to take out a US stone on the button, she completely missed, throwing it through the house, giving Persinger and Plys the victory.
"We feel very fortunate to get out of there with the win", Plys said. "Sometimes, a little luck can go a long way in a tournament like this. We're excited to get the W and move forward.
"That's the best thing that could have happened to us, to get one we had to sweat out a little bit", he added. "There's not going to be any easy one here."