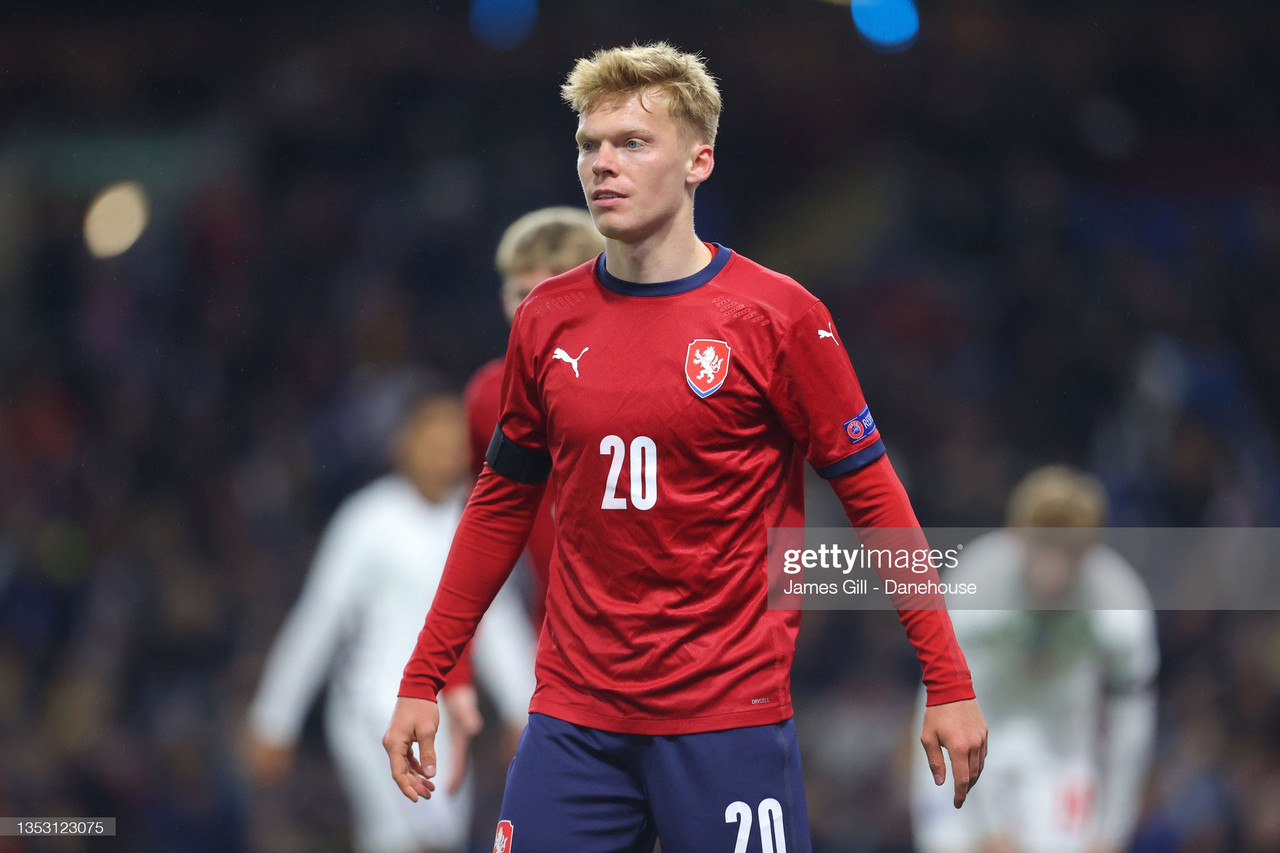 Brentford B head coach Neil MacFarlane has lost two members of his squad as Jan Žambůrek has made a permanent switch to Viborg while Lachlan Brook has joined his former club, Adelaide United, on loan.
Žambůrek joins the Danish club on a three-and-a-half-year contract for an undisclosed fee and will be reunited with former B team head coach, Lars Friis.
The Czech Republic youth international joined the club from Slavia Prague's academy in 2017 and features on the Robert Rowan First Team Debut Board. He appeared for Thomas Frank's side 29 times, primarily as a substitute, registering two assists in the process.
The club's sporting director Phil Giles believes the 20-year-old is making the right move.
"Jan is moving to a good club, and we know their Head Coach, Lars Friis, very well from his time with us.
"Jan is a B Team product who made a good contribution to the First Team in recent seasons, but who now needs to kick on playing regular games.
"On behalf of everyone at Brentford we wish him well in his future career."
The second departure of the day saw Brook make a return to join Adelaide United on loan until the end of the A-League season.
The Australia Under-23 winger joined Brentford in October 2020 with a portfolio of ten first team appearances for the Australian club, which includes an AFC Champions League debut, but has been unable to push into the senior picture in England, being a frequent feature for the B team.
MacFarlane see now as a good time for the 20-year-old to go out and showcase the development he has made, telling the club website:
"I think that Lachlan has come to a stage where he's been playing for the B Team for a period of time and hasn't quite pushed into that First Team group on a regular basis as yet, so he will go back to Adelaide with the aim of playing first team football.
"The intention is for him to go away and get a large number of minutes under his belt and show the improvements that he has made since he arrived with us."
Brook is excited about the opportunity to join his former club and is optimistic he can help the side, who are currently 7th in the league, to move up the table.
"It was an easy decision to come back to Adelaide and I'm really excited to continue developing my game and helping out the team.
"So far, my time in England and training with an English Premier League side has really helped evolve my game and I can't wait to bring that back to the Reds.
"I obviously know Carl (Veart) very well too and can't wait to work with him again and hope to make a meaningful impact with goals and assists."
Adelaide head coach Carl Veart has been a coach at the club since 2008 and was the assistant when Brook made his professional debut as a 16-year-old. He is looking forward to working with the player again.
"Lachlan has been widely regarded as one of the best young talents to come out of South Australia in recent years and we're very happy to have him return to the Club.
"He is a quality player that will continue to flourish with regular game time and he'll certainly bolster our attacking talent."