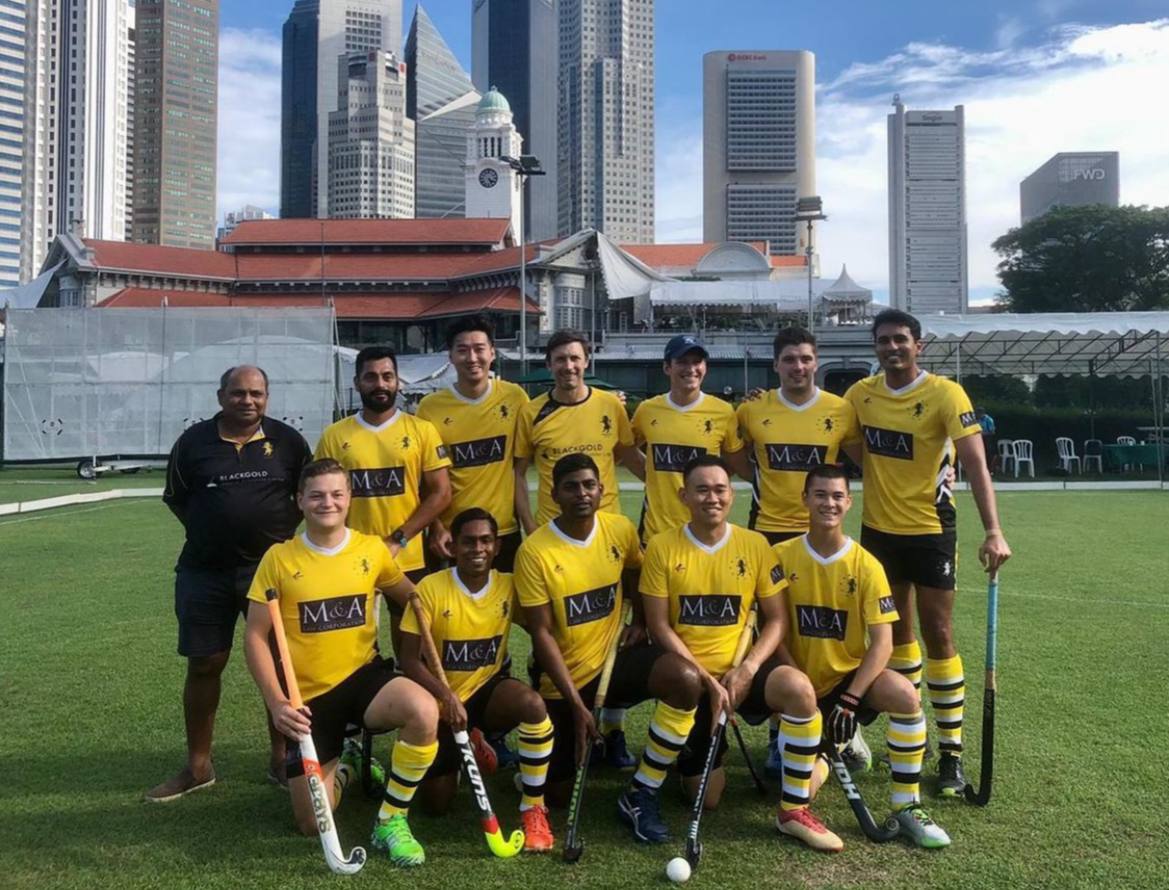 Following their dominant display over Hollandse, SCC went into the game with utmost confidence and desire to win. However, the match commenced with the Jansenites squad dominating possession and it was not a good first-half for the SCC side as they conceded three goals.
Despite the fact that they were trailing, SCC did not throw in the towel and persisted to produce two goals. The first goal was scored by SCC's Ashwin Kalaichelvan, who picked the ball in SCC's own half and raced across to score a superb solo effort. Fariz Bin Mohd Basheer scored another goal, courtesy of a penalty corner.
SCC was determined to score and level the game but the Jansenites barrier seemed impenetrable. Jansenites displayed their dauntless spirit by trying to score another goal but SCC's custodian Gugan Sandran made some crucial saves to keep Jansenites at bay. However, in the dying embers of the fixture, Jansenites scored to make the score 4-2 thanks to a penalty corner, with Ashriq Ferdaus being the scorer.
The coach of the Singapore Cricket Club Hockey team, Kanan, was approached by Vavel after the game and faced questions about the game.
It was a tough game against a tough opponent today, how do you think your team fared today?

" Before the game, our team had some cases of Covid-19. So, we were already down to eleven players. We knew that it was going to be tough and historically the games between Jansenites and SCC have always been close. I think we did remarkably well considering that we only had eleven players."

What do you think you and your team can learn from today's game?

" Well, we had a couple of individual mistakes. Other than that, the team performed very well. We could have made some passes quicker but other than that it was a fine performance from the boys."

Your team conceded four goals today. How do you think your team could have prevented them?

" Of the four goals conceded, two were from individual errors. Errors happen throughout anyone's sporting career. So it was unfortunate that we conceded those goals. Other than that, I have no complaints about any of the goals conceded."

Your goalkeeper, Gugan, played a remarkable game today. He made some important saves during the game. What are your comments about him?

" He has been a great addition to the team. He has always made very good saves. I think usually our games are a little bit better because of our defence and when we are not defending well, he steps up, which is pretty good. He is going to help us achieve great things in years to come."

Your next game is against ORA ( Old Rafflesians Association). How do you plan to prepare for the next game and what is your aim?

" Firstly, I am going to work on getting 16 players. So I am going to try to get a full bench and I am going to work on that. Once I have secured that, it would be a close game as well. They are also a good team in the league but I think we will get a positive result."