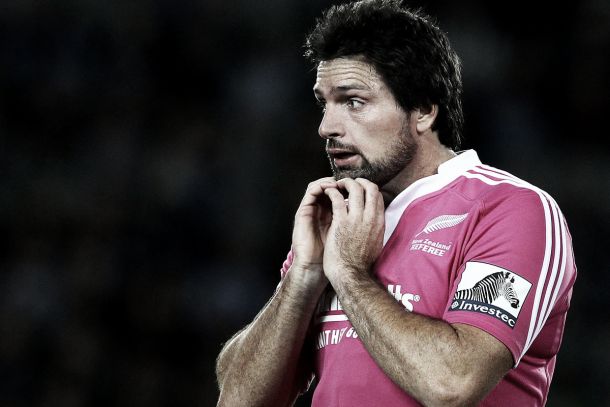 International rugby union referee Steve Walsh has retired from officiating with immediate effect, in order to pursue business interests away from the sport after 27 years.
The 43-year-old initially took up refereeing at the age of 16 after his playing career was halted at the tender age of 13. As a spinal injury revealed just two-and-a-half vertebrae in his neck, a birth defect which meant his neck was unstable and stopped him playing contact sport, he took charge of his first Super Rugby match in 1997.
Having refereed at four World Cups, Walsh will not be making an appearance as expected at the 2015 Tournament in England during the summer. Hailing from New Zealand, Walsh went on to officiate 60 Test matches, making him the third-most 'capped' referee of all-time.
Walsh spoke about his decision in a statement issued by the Australian Rugby Union. He said: "I have lived my dream, and I am truly grateful for every experience that I have had in rugby. It's been an incredible journey.
"I would be doing all of the key stakeholders in the game - from officials to the players to the fans - an injustice if I was unable to 100 per cent channel my energies and devote my full attention towards refereeing Super Rugby and Test Matches.
Walsh's final match came on 22 November 2014 between France and Argentina, although as an assistant referee. His last match as the referee came one week earlier on 15 November, as England welcomed South Africa to Twickenham Stadium.
He continued: "I would not want my new focus to impact the integrity of the competitions in which I am involved. I will be forever indebted to Australian Rugby for including me so openly following a difficult period for me personally.
"I would also like to acknowledge my time with New Zealand Rugby. Their decision to end my contract in 2009 was challenging, but was ultimately the best thing that has ever happened in my life. It made me confront who I was, and how I carried myself."
He was appointed to referee Wales' clash with Ireland at the 2015 Six Nations Championship, but withdrew due to business commitments.